Addison Rae Opens Up About Her Barely-There Outfit at the MTV Movie Awards
TikTok star Addison Rae got social media in a frenzy earlier this year when she wore a barely-there outfit at the MTV Movie & TV Awards.
Addison Rae has been making waves all over the internet after she became famous on TikTok. The 20-year-old is now dipping her toes into music, movies, and even business.
Earlier this year, Rae became a hot topic on social media after she wore a jaw-dropping outfit at the MTV Movie & TV Awards. Many people shared their opinions, and now Rae is opening up about her controversial outfit.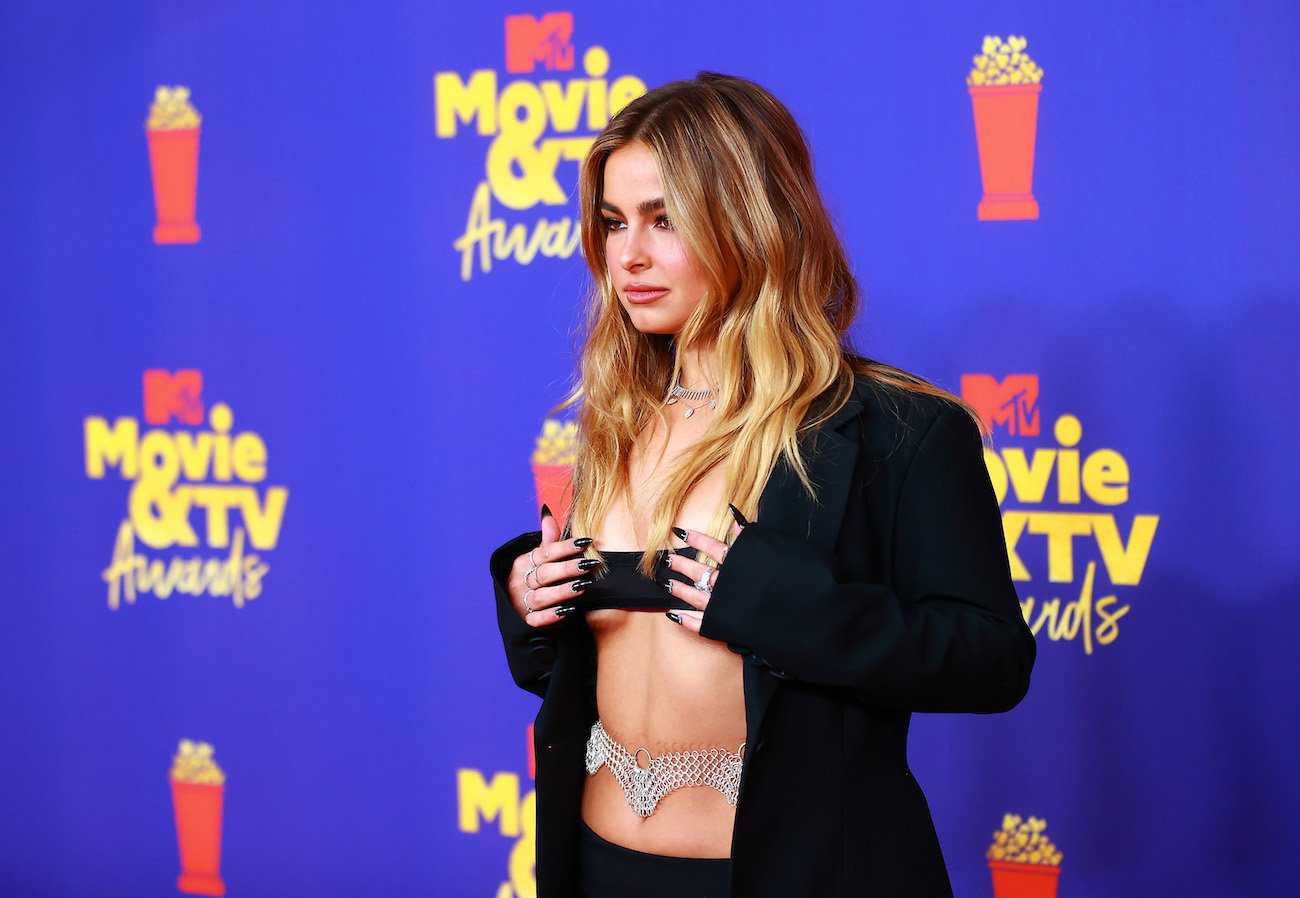 Addison Rae's outfit received mixed opinions
In May 2021, Rae showed up to the MTV Movies & TV Awards in a revealing outfit. The TikTok star wore a very thin top along with a metallic belt and a black maxi skirt. She overlayed all of that with a black blazer.
Fans got to see this look in many pictures of Rae on the red carpet. Additionally, she shared a few shots without the blazer on her Instagram.
Yahoo! noted that Rae's outfit received mixed opinions from onlookers. Some people praised her daring look, though others thought it was "inappropriate" and an "epic failure."
Addison Rae reveals why she wore the controversial outfit
Rae recently talked to Access Hollywood to promote her new fragrance line, AF by Addison Rae. The internet star also opened up about her barely-there award show outfit.
"It was kind of just me being like, 'You know what? I'm gonna own my body,'" Rae explained. "People try to say what people can wear with their body types, which I think is nonsense because I don't think there's a way to dress for a body type."
Addison Rae has talked a lot about dealing with body shamers
It is no secret that celebrities often deal with negative comments about their bodies. However, Rae has made it clear she will readily stand up against these trolls.
Back in 2020, Rae posted on Twitter, "I've seen 5-10 tweets & TikToks today talking negatively about my body and weight.. it makes me feel insecure, but luckily i'm looking at it in a different light. i've been very motivated to start eating better and working out everyday to become the healthiest version of myself!"
She also made sure fans who are in similar positions do not feel down about themselves.
"It definitely hurts to see people on my [For You page] calling me 'a whale' and saying 'she's fat now' and I just want to encourage everyone who hears these things about themselves to love yourself!!" Rae wrote. "If you are healthy and happy, do NOT listen to these hurtful comments. you are perfect."
In February 2021, Rae also told Glamour UK that she sometimes receives "backhanded compliments" that hide hurtful messages behind kind words.
"For me, a lot of people have said, 'Oh I love how comfortable she is and she doesn't look like the beauty standard,'" Rae said. "It's a backhanded compliment sometimes because people will be like, 'I'm so glad she's confident that she doesn't look perfect.'"