Addison Rae Reveals a Funny Story Behind Her TikTok Ban
Addison Rae rose to fame as one of the most-followed people on TikTok. However, a few weeks ago, the app suspended activities on her account for a short period of time. Rae recently opened up about the experience and shared a funny story behind the ban.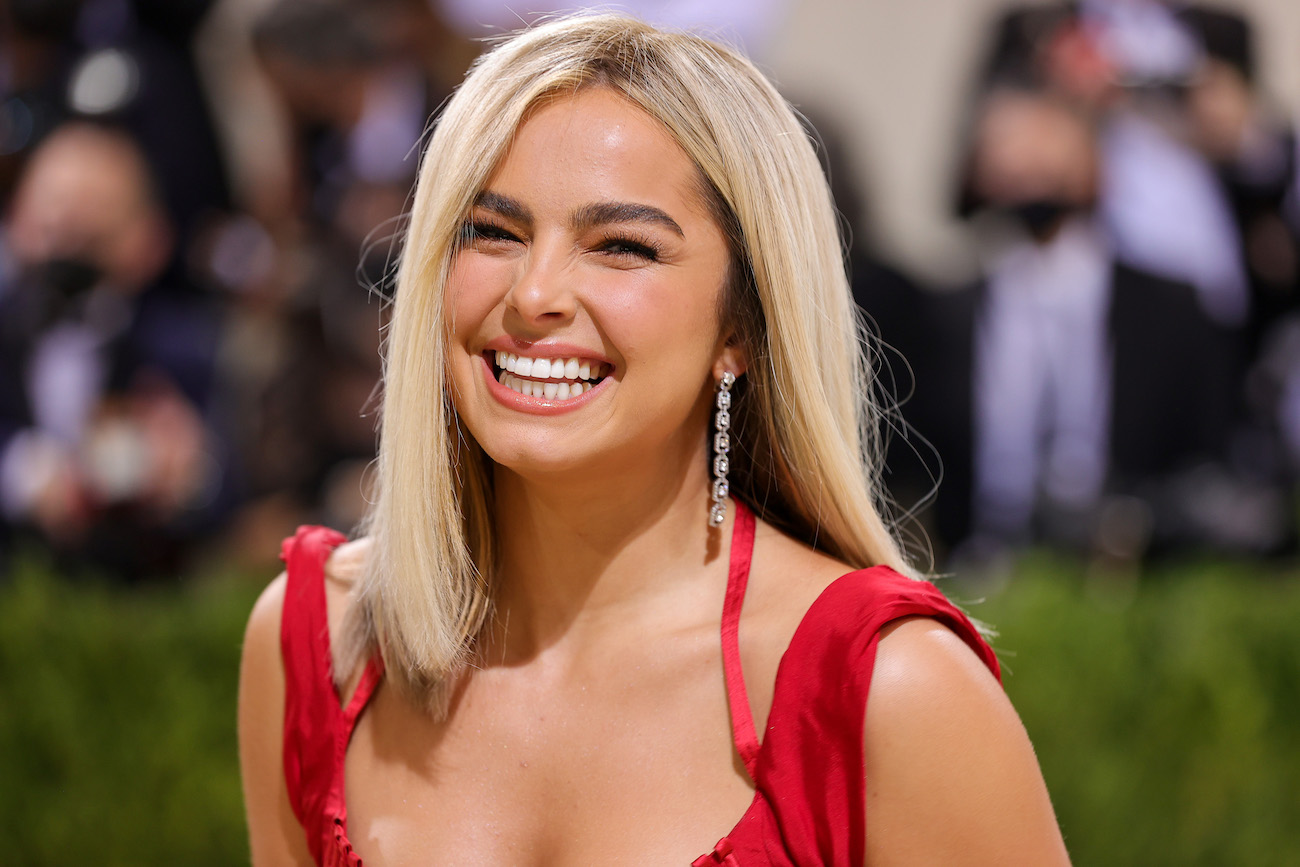 Addison Rae temporarily got banned in mid-October
On Oct. 14, Rae shared a screenshot on her Twitter page that showed her account was "permanently banned." According to TikTok, the ban occurred as a result of "multiple violations of our Community Guidelines."
"Well time to get a job," Rae joked in her tweet.
According to Page Six, some netizens believed it was because of a video where she "panned the camera toward her clothed derriere."
In any case, it didn't take long before Rae's account came back. A rep for TikTok told the news outlet, "Addison's account is up and running as normal. Her account was briefly down last night then restored within the hour."
Addison Rae shares a funny story behind the ban
RELATED: Addison Rae Reveals a 'Backhanded Compliment' She Often Receives
Rae is now able to joke about the event. During an appearance on the podcast Reign with Josh Smith, Rae shared a funny story behind the ban.
"I was talking to my friends and my team, and I was like, 'Sometimes social media is so toxic. Ugh, I wish it would just go back to the way it was when you would just post to share and whatever,'" Rae said.
Afterward, Rae went on TikTok. As she was scrolling, a notification suddenly popped up to tell her she was banned from the app.
"The universe was like, 'Please stop talking bad about social media,'" Rae joked.
She also shared that she believed TikTok banned her "for no reason" and that "it was just random."
Addison Rae has been expanding her brand beyond TikTok
RELATED: Addison Rae Shares 1 'Weird' Thing She Does Not Want to Experience in a Relationship
Even if TikTok did ban Rae for good, she could still have a career. In the past year, Rae has been trying to expand her brand beyond TikTok.
For example, she has active accounts and millions of followers on Twitter, Instagram, and YouTube.
Additionally, Rae is also diversifying her sources of income. In March 2021, Rae started releasing music with a single called "Obsessed." Then, in August 2021, she starred in the Netflix film He's All That.
Although Rae started out as a social media star, she once revealed that she had always wanted to go into singing and acting.
"In this industry, when you come in and get labeled as one thing… people like to keep you there," she told Elle in July 2021. "Which is understandable, and I get it, but what people don't realize is I've always wanted to do acting, I've always wanted to do music. I've always wanted to do all these other things that they didn't really get to see or know, because I just started being known when I was 19 years old."
She added, "People haven't really seen the background, or the classes I used to take and things like that. So I try to tell myself, 'You have to work that much harder to get people to take you seriously.'"