Addison Rae Urges Fans Not to Believe Everything on the Internet After Her 'Fake' Voter Registration Went Viral
Addison Rae is the second most-followed person on TikTok, but fans quickly turned against her after a "fake" voter registration went viral.
Addison Rae is one of the biggest rising stars on TikTok. She is currently the second most-followed person on the platform and is becoming a well-known social media star. Rae has even caught the attention of Kourtney Kardashian, who she has been hanging out with a lot these past few months.
However, a false rumor about Rae recently went viral on the internet, which quickly turned many fans against her. As a result, Rae is now speaking up about this and urging people to not believe everything they see on the internet.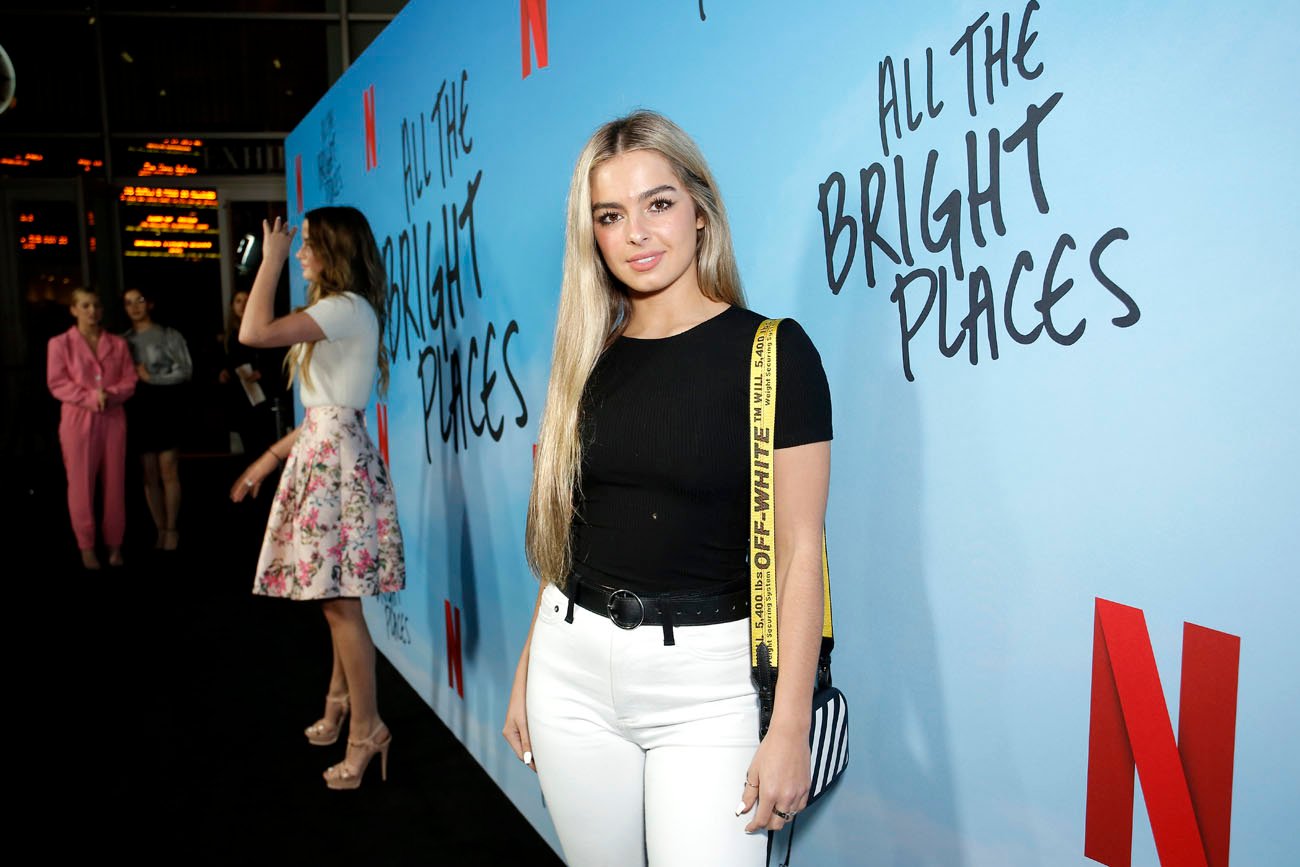 A TikTok user claimed to have found Addison Rae's voter registration
On Sept. 22, a TikTok user named @tommy.memetastic posted a screenshot of what looks to be Addison Rae's voter registration. It belongs to someone named "Addison Easterling" (Rae's full name), who is 15 to 20 years old and registered in Tarzana, California.
The voter registration also claims "Addison Easterling" is a registered Republican, though it does not specify who she voted for in past elections.
Many fans got angry at Addison Rae for allegedly voting for Donald Trump
Based on these bits of information, many of Rae's fans quickly came to the conclusion that she might have voted for Donald Trump in 2016. This did not sit well with her fan base. Rae's TikTok and other social media accounts began to get flooded with angry comments about her alleged political affiliation.
According to PopBuzz, one fan said, "Not you supporting the man trying to take away your entire career." This was a reference to Trump's famous executive order to ban TikTok from American app stores.
Meanwhile, another person wrote, "I will never forgive y'all for giving this Trumpie a platform."
Addison Rae calls the voter registration 'fake'
Rae quickly responds to the social media outrage to set the record straight. Although she is 19 years old, Rae shares she has never registered to vote.
On Instagram, Rae writes, "First I'm from Louisiana, second I'm not even registered to vote and never have been I'm actually doing it for the first time with someone important and I'm excited to do so. This is fake."
Rae also makes a few posts on Twitter urging people to be careful about believing everything they see on the internet.
"Stop spending time bringing others down with untruthful information," she says. "Growing up our parents always said 'don't believe anything you see on the internet' yet everyone somehow trusts everything they read on here… Remember, you only know the surface of most people."
Some people have also criticized @tommy.memetastic for allegedly making up fake information, but in another video, he claims it is not fake. According to him, this information can be found on Joe Biden's campaign app, Vote Joe. He even shares a video of himself searching for "Addison Easterling" on the app and another video showing Lil Uzi Vert's alleged voter registration.