Adele Accused of Plagiarism for Her Song 'Million Years Ago'
There's been no shortage of Adele news as of late. Media outlets have been abuzz about the songwriter after she seemingly confirmed her relationship with her boyfriend, Rich Paul. Meanwhile, fans are speculating that the singer is gearing up to release a new song this week. But unfortunately, not all of the news is good. Adele, and her producer, have recently been accused of allegedly plagiarizing her hit song, "Million Years Ago."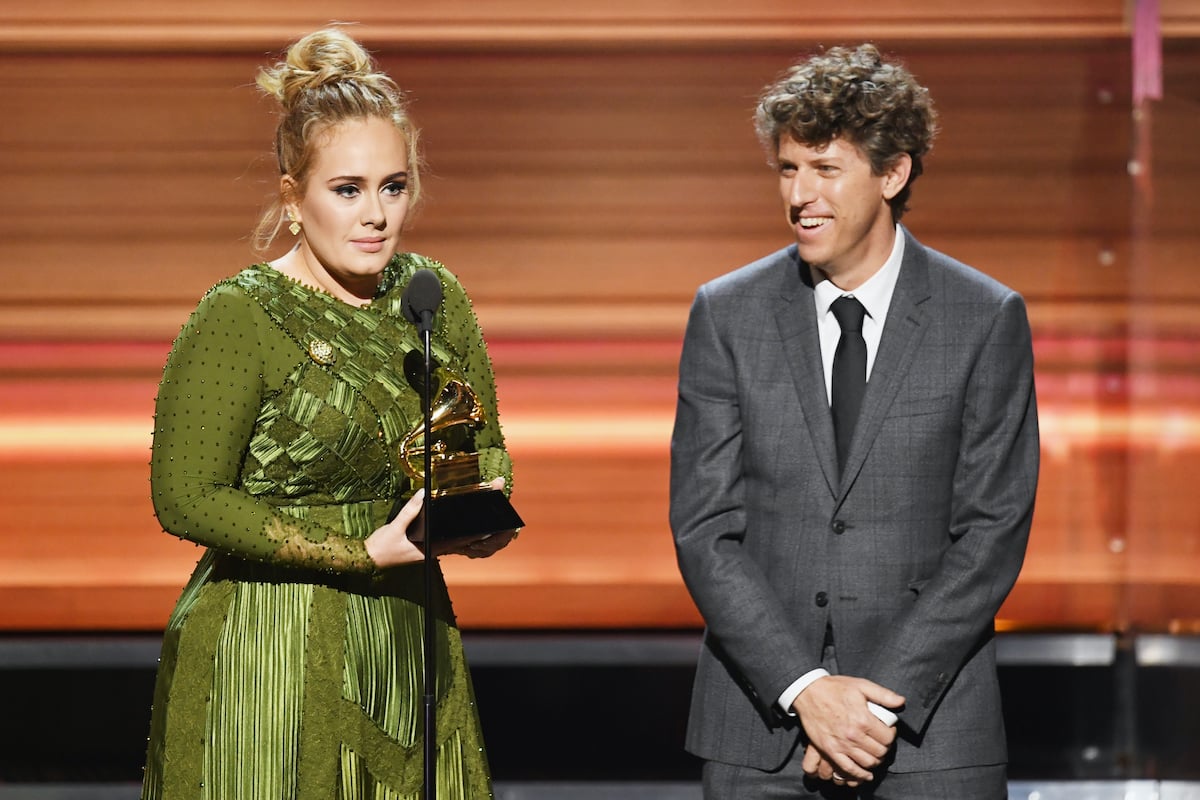 "Million Years Ago" is a song from Adele's third studio album, 25. The melancholy ballad seems to recount how the singer's life drastically changed. It is deeply emotional and received critical and commercial acclaim. However, the song is now receiving some negative attention. People have begun to notice the similarities between it and a classic Brazillian song entitled "Mulheres" or women in English.
Toninho Geraes believes Adele's song 'Million Years Ago' plagarizes his song 'Mulheres'
"Mulheres" was composed by Toninho Geraes and the song has been covered by a number of Brazilian artists. Though Adele released "Million Years Ago" back in 2015, Geraes didn't hear the song until 2020. Geraes doesn't follow international pop music, so he didn't learn of the song until a music producer played it for him.
In an interview with Rolling Stone Brasil, Geraes revealed that when he first heard "Million Years Ago" he was shocked. The similarities between the melodies were so similar that Geraes assumed that the song was an English cover of his. When he learned that he wasn't credited on the tune at all, he attempted to get in touch with Adele's team.
Geraes has not received a response from Adele or her team
On February 27, Geraes' lawyer sent a letter to Sony Music about their claims. Soon after, they received a reply that Adele and XL Recordings were working on a solution for the claim. When there was no further response, the lawyer sent letters to XL Recordings/Beggars Group, Adele, and Greg Kurstin. Kurstin, of course, is the producer credited on "Million Years Ago." According to Geraes, he has yet to receive any response.
Greg Kurstin studied Brazilian music
As "Mulheres" is a very popular song, it's likely that Kurstin is familiar with it. Kurstin's Spotify profile reveals that he has studied Brazilian music. Kurstin even plays the berimbau. The berimbau is a traditional instrument that Afro-Brazilians often play. It's possible he may have been inadvertently or advertently inspired by the tune when he was producing "Million Years Ago."
Geraes is preparing for a lawsuit surrounding 'Million Years Ago'
Geraes shared that he had hoped to resolve this matter amicably. However, as he has not heard from anyone on Adele's team, his lawyer has been preparing to file a lawsuit. Since the Brazilian media began covering this story, comments have been disabled for "Million Years Ago" on YouTube. Hopefully, however, this matter can be resolved before things get even more out of hand.