Adele Admits She Didn't Have Much Experience 'Dating as a Grownup' Until Her 30s
Adele has written many songs about her love life, but the singer admits she did not have much experience 'dating as a grown up' until recently.
Adele has been singing about her love life since her rise to fame in the late 2000s. However, she recently admitted she has less dating experience than some people might think. In fact, up until her divorce recently, Adele did not date much as an adult.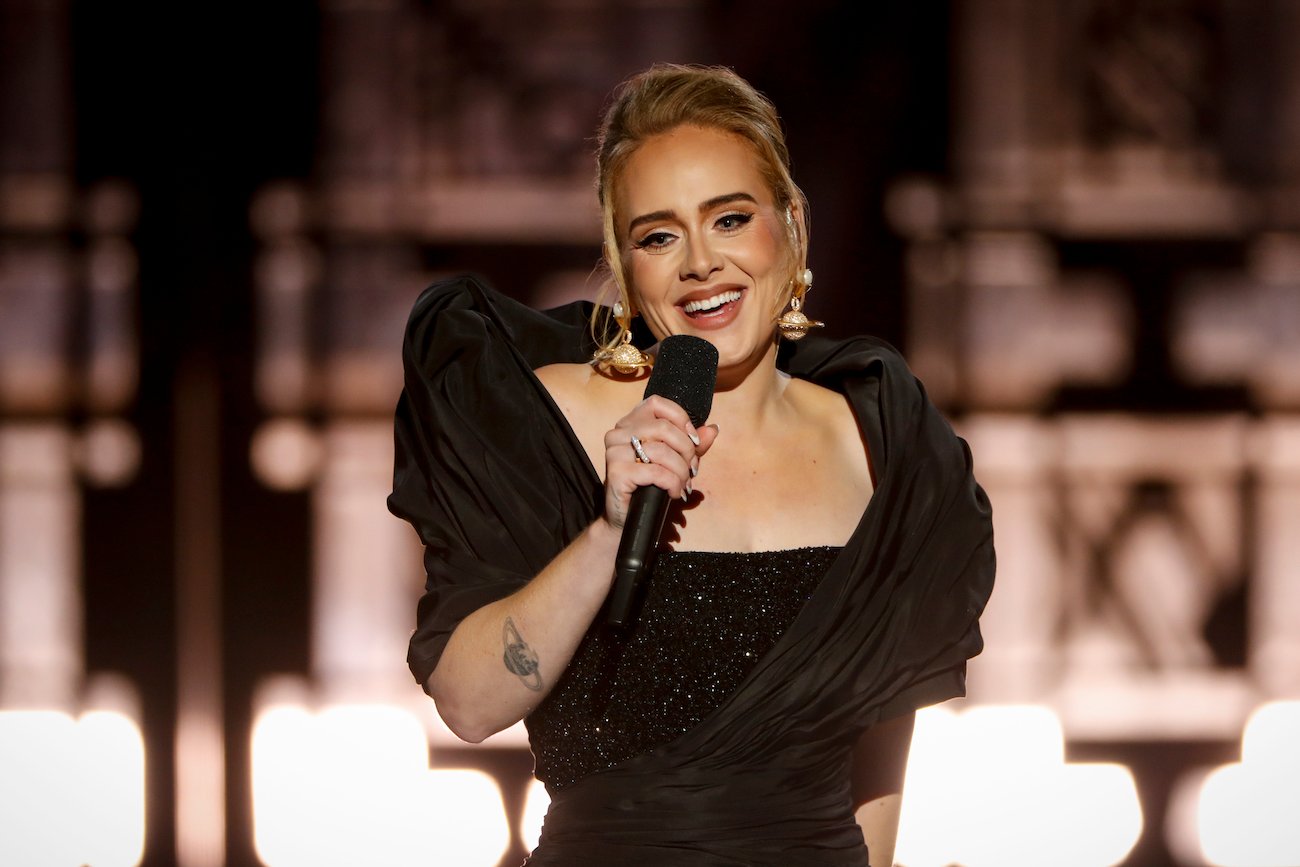 Adele divorced her husband after almost 10 years together
In 2011, when Adele was around 23 years old, she began dating entrepreneur Simon Konecki. They welcomed a son together the following year. Adele and Konecki tried to keep their love life on the down-low, but in 2017, news reports said the two of them had gotten married.
However, in 2019, Adele and Konecki announced they were getting a divorce.
A source told E! News, "They had a lot in common early on, but eventually they just grew apart. She became a bigger and bigger star, and he was okay [with] being in the background, but as she got bigger and had massive tours and intense schedules, they just grew apart."
Their divorce was finalized in early 2021.
Adele admits she didn't have experience 'dating as a grownup' until her divorce
In a new interview with Zane Lowe for Apple Music, Adele opened up about trying to date after her divorce.
"I've never been this well-known and been single," she said, via People. "So I was with someone most of 19 and then I was in the studio. It wasn't with anyone, but I was in the studio writing about who that album is about. And then straight after 21 I got with Simon."
She added, "I just never experienced dating as a grownup really but also everyone knowing who I am and then… I didn't want to date anyone."
Adele also explained how "strange" it felt to realize she was not married anymore.
"I was always taken, suddenly [people] were trying to chirp me at the bar. And I'll be like, 'Are you flirting with me? Don't you…'. I'd be like, 'I'm married.' I'd be like, 'No, I don't want to f***ing go out with you, I'm married,'" Adele said.
She continued, "And I wasn't anymore. It was very, very strange."
Who is Adele currently dating?
In July 2021, Adele was spotted at an NBA game with sports agent Rich Paul. Rumors about romance between Adele and Paul began swirling. The singer recently opened up about her new beau in various interviews.
In her tell-all talk with Oprah Winfrey, Adele shared that she met Paul a few years ago at a party. However, the two of them did not connect until earlier this year.
Speaking to British Vogue, she shared one thing she enjoys about Paul is that he is not put off by her fame like some other men she dated.
"They'd find it stressful being out or seen with me, which meant that I guarded all of it beyond," she said. "It never evolved because we were never experiencing things together. Whereas he's not frazzled by it at all. It feels like it's consistent and considerate enough that I don't care who knows. He's great. He's so f***ng funny. He's so smart, you know."