Is Adele Dating Rich Paul, LeBron James' Agent? They Were Spotted at the NBA Finals
Adele made a rare public appearance in July 2021 as she attended Game 5 of the NBA Finals in Phoenix, sitting courtside to watch the Phoenix Suns and the Milwaukee Bucks. But she wasn't alone. Seated next to her was LeBron James' agent Rich Paul, whom the Grammy award-winning singer has been reported to be dating. This was their first outing together, so it's pretty safe to say they have officially come out at this point. 
Adele has had a troubled dating past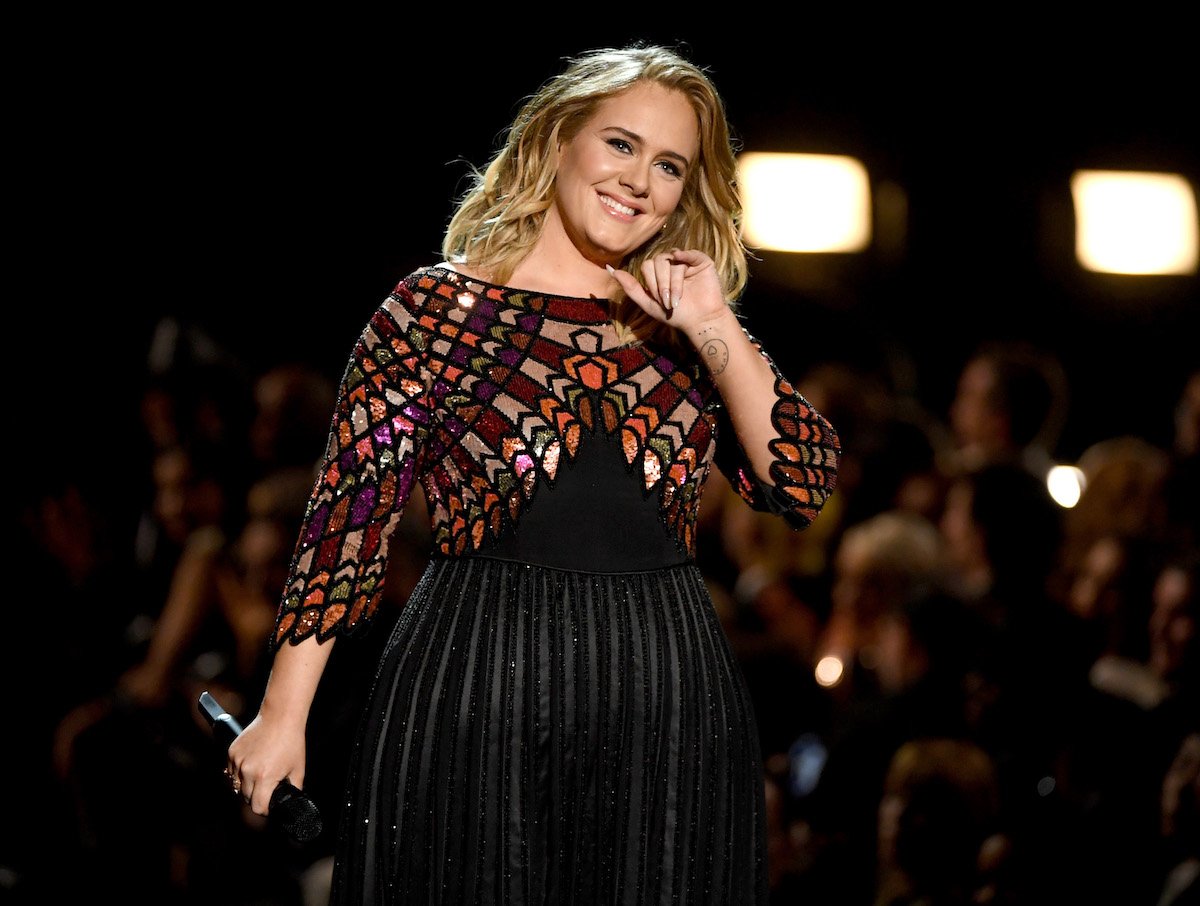 Adele has famously had love troubles, and she has even used the experiences to further her own success; her first love was the man who inspired her debut album 19. Adele dumped the anonymous boyfriend after he had an affair with another woman. In an interview in 2008, she revealed she broke things off via a text message stating that she doesn't like confrontation and that the best way she could dump him was to write it down.
Her next album 21 was similarly inspired, but this time there are rumors that the lover was not so anonymous. The most commonly accepted theory is that Alex Sturrock, who was Adele's photographer throughout the majority of the An Evening with Adele tour, was the inspiration for the album and gained the nickname "Mr. 21." 
However, Adele takes it all in stride and even pokes fun of herself. When she hosted Saturday Night Live she did a skit where she was a participant on The Bachelor. In the skit, she sings many of her tunes to the chagrin of the other contestants and the bachelor. 
Who is Rich Paul?
Paul was born and raised in Cleveland, Ohio, in the neighborhood of Glenville. Paul became a sports agent after meeting a then-teenager LeBron James at the Akron-Canton Airport in 2002. The two stayed in touch and eventually became so close that Paul started working at Creative Artists Agency under James' then-agent, Leon Rose. Developing his own business sense, he was eventually able to strike out on his own.
Today, Paul has his own agency, Klutch Sports Group, which he started in 2012. He is now one of the most well-known agents in the sports industry and his clients include James, Philadelphia 76ers player Ben Simmons, Los Angeles Lakers star Anthony Davis, and Golden State Warriors player Draymond Green, among others.
Will Adele and Rich Paul's relationship survive long-term dating?
Although Adele is famously tight-lipped about her personal relationships, fans can glean from her music that she has struggled with relationships in the past. Her music paints a portrait of sadness and heartache that can only be written by those who have experienced it. 
However, it seems that, for the moment, Adele has found someone with whom she seems happy. As for Paul, the agent seems smitten with Adele. With Adele's charm and witty sense of humor, it's easy to see why. The two seem to come from similarly modest backgrounds, so they would certainly have a lot to talk about. Paul was raised in a small apartment above his father's grocery store where he helped his father run the store. Adele was raised in an apartment above a furniture store by her single mother, Penny.
Adele and Paul may have officially come out as a couple or maybe it is just a fling. Either way, it's nice to see them smiling and enjoying each other's company all the same. And if things end badly if there is a relationship, perhaps she will use the experience to give the world another incredible album.