Adele Says She Eats McDonald's Every Week, Reveals Her Death Row Meal and the Condiment She Always Carries
Watching Adele guess traditional British food while blindfolded is the content you need in your life. British Vogue put the singer to the test, as she had to identify a number of foods by taste (and touch and smell) and she pretty much nailed the challenge. She also revealed that she frequents McDonald's and always has a favorite condiment on her at all times.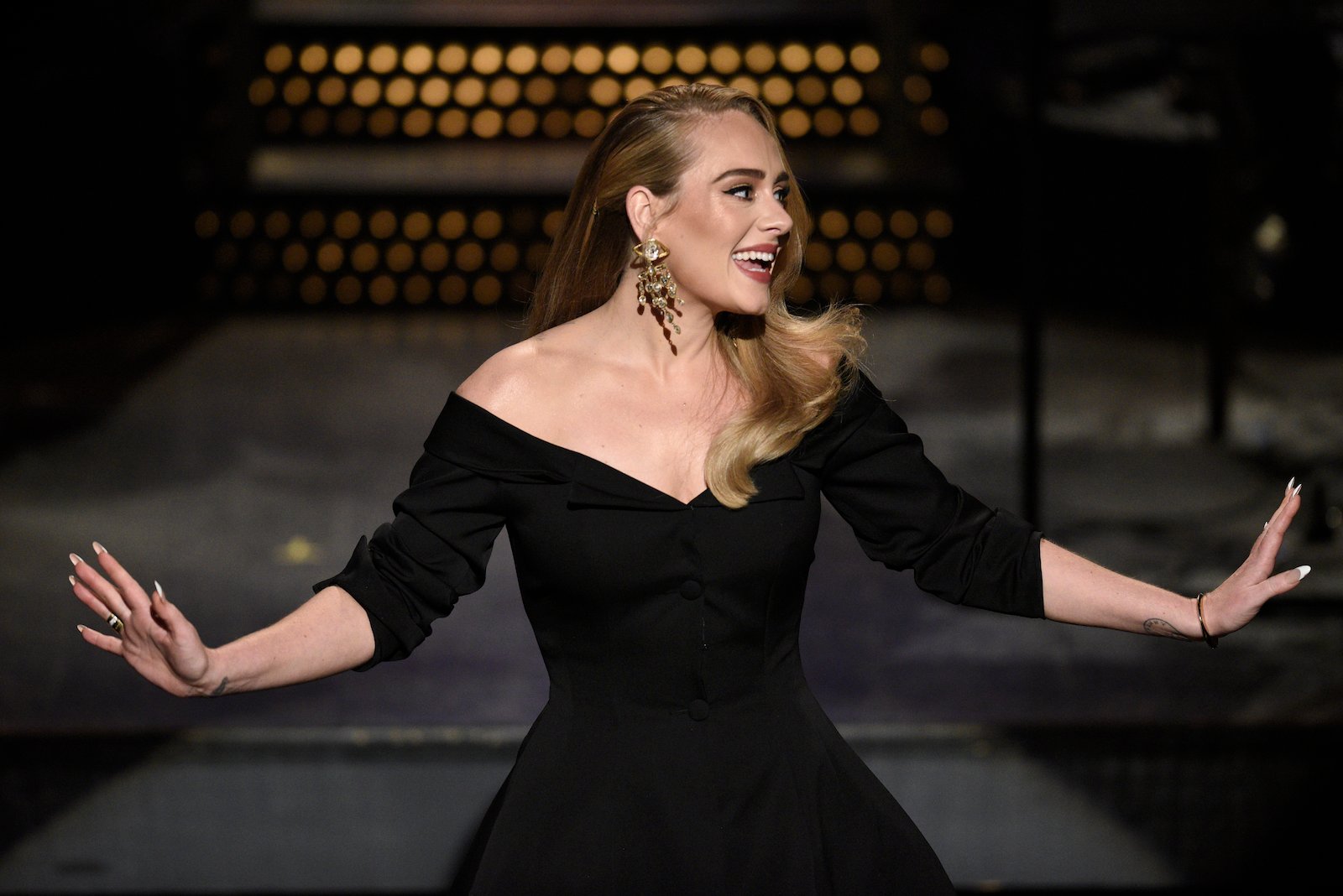 Adele was put to the test — a blind taste test
In a video for British Vogue magazine, Adele sported a blindfold as she was presented with a number of classic British dishes to see if she could identify them in the 'Ultimate British Taste Test.' "Feeling nervous," she said at the start. "Also feeling like I'm in the next Fifty Shades of Grey movie with this [blindfold] on."
During the blind taste test, the singer also touched many of the foods and gave them a sniff as well. Out of 12 dishes, she only missed 4, which isn't too shabby.
She was presented with pickled eggs, cockles, kippers, pork pie, Eton mess, spotted dick, Battenberg cake, fish pie, trifle, a full English breakfast, banoffee pie, and fish and chips.
Adele shared her favorite McDonald's meal and the condiment she carries everywhere
During the challenge, Adele revealed that she hits up McDonald's "at least once a week" and she has a go-to favorite order. "My ideal meal, my death row meal, my last meal would be a McChicken nugget with a Big Mac and then fries. That's my three course," she said. "I eat it at least once a week."
The singer also said that she carries one of her favorite condiments with her so she's never without it. After identifying the breakfast plate during the blind taste test, she said, "This might be controversial because I like Worcester sauce on my beans and just like a little dabble of Heinz ketchup. I carry little sachets of Heinz ketchup everywhere with me."
Adele added, "A bit like Beyoncé has hot sauce in her bag, I have Heinz ketchup."
She taught herself to cook with help from a Jamie Oliver book
Adele also had an opportunity to boast about her own cooking skills. She said she learned to cook from one of celebrity chef Jamie Oliver's books because it was too expensive to eat takeout all the time. The singer said she's proud of her "incredible spicy pasta" and also revealed that she makes her son's favorite meal, a Sunday roast, "every single Sunday."
After sampling the trifle, Adele shared one of her favorite sweet treats, too. "I do really like sweets, actually. I do love a Terry's Chocolate Orange, I can wolf one of those down," she admitted.
When the taste test challenge was over, Adele explained that her weight loss hasn't diminished her overall food knowledge. "I mean, it's food! Just cause I've lost weight, I know everything there is to know about food," she explained. "I eat so much food still."
Adele made her body and mind 'physically strong'
In her American Vogue interview for the magazine's November issue, Adele shared how she first started working out to help with anxiety but discovered that she really loved it.
"It became my time. I realized that when I was working out, I didn't have any anxiety," she explained. "It was never about losing weight. I thought, If I can make my body physically strong, and I can feel that and see that, then maybe one day I can make my emotions and my mind physically strong."