Adele Hired a Bodyguard to Protect Her From the Ghosts In Her House
English singer-songwriter Adele first rose to worldwide fame with her 2008's album 19. It quickly went platinum numerous times in both America and her native United Kingdom.
The debut record was soon followed by 2011's 21, which included some of Adele's most well-known tracks like "Rolling in the Deep" and "Set Fire to the Rain." With her newfound wealth, the celebrity bought a sprawling mansion in Sussex, England. But her real estate investment quickly soured when Adele experienced unwanted, invisible house guests — an unnerving experience that caused the singer to hire a personal bodyguard.
Adele became passionate about music in her early teen years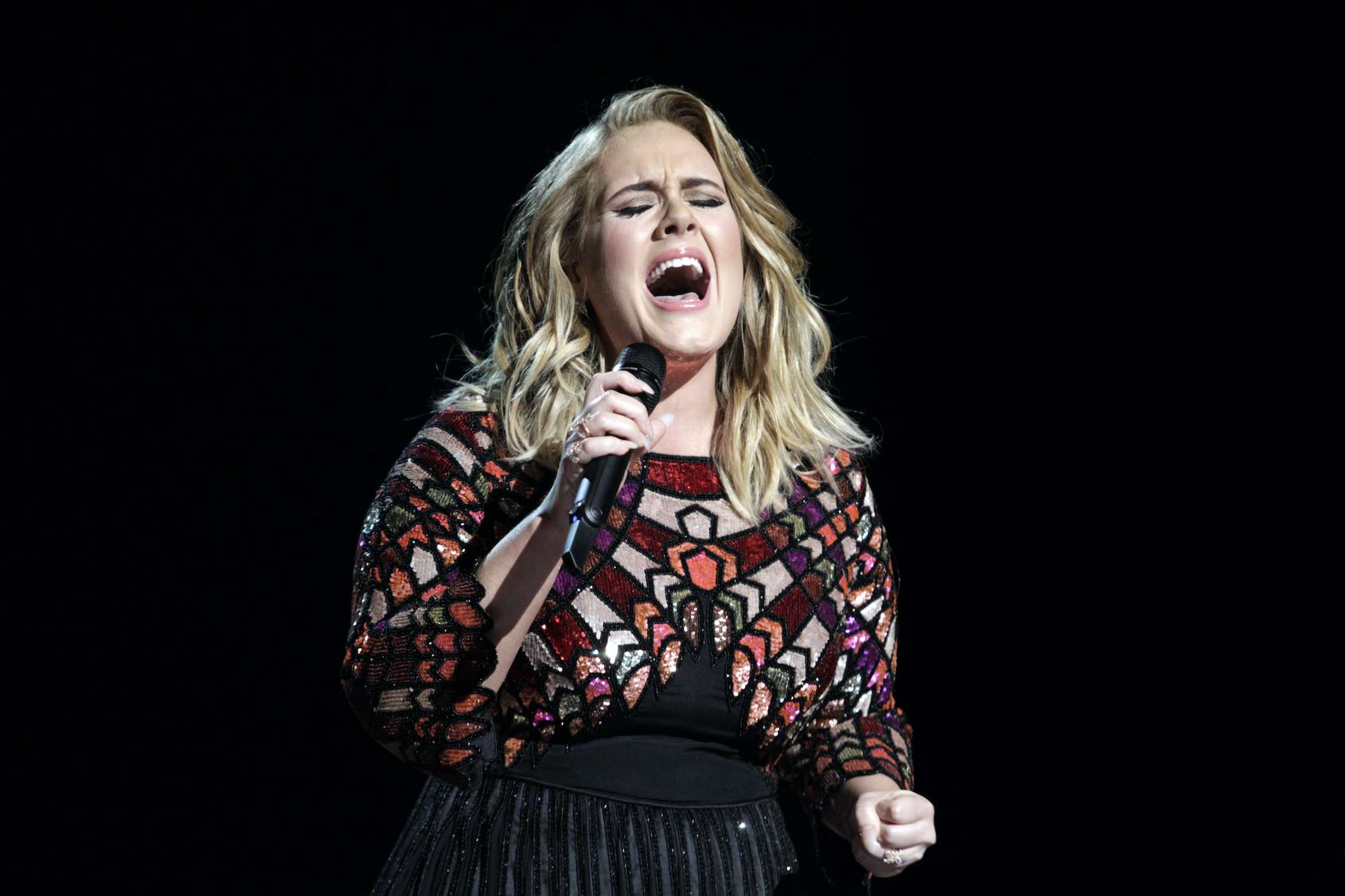 RELATED: Adele Just Gave a Major Update About Her Next Album
Although many singers come from musically inclined families, the same can't be said about Adele. "There was no musical heritage in our family," she told the Telegraph, noting that she grew up listening to whatever mainstream music was currently on the radio. But then Adele stumbled across a pile of Ella Fitzgerald and Etta James records, and she says that experience created an "awakening" within her.
"I was so inspired that as a 15-year-old I was listening to music that had been made in the '40s," Adele explained to the newspaper, adding that "the idea that people might look back to my music in 50 years' time was a real spur to [becoming a singer]." Not only did Fitzgerald and James inspire Adele's career beginnings, but their music also influenced her singing style.
Adele began posting her self-recorded music on the MySpace social media platform, which got the attention of studio executives. Shortly after graduating from high school, she landed her first record deal.
Fast forward to today and Adele has four studio albums to her name, and numerous accolades. "Adele has been nominated for 18 Grammys," reports Biography.com. "She also received a songwriting Oscar for the James Bond track 'Skyfall.'"
She bought a giant mansion in Sussex, England
RELATED: Adele Is Now Friends With the Royal Prince She Once Had a Massive Crush On
According to Love Property, Adele grew up in a "modest childhood home" in West Norwood, England. She then moved into Lock House, a sprawling mansion in Sussex, in 2011. "With the singer quickly rising to the heady heights of stardom after two Grammy wins in 2009, its remote location in this middle of the countryside was a big attraction," explains the outlet.
Ideal Home magazine recently gave its readers a virtual tour of Adele's estate. "The Tudor-style Lock House was built in 1900," reports the publication. "[The previous owners] extended and refurbished the place to create a grander country pile with an Art Deco theme." Inside, you'll find 13 bedrooms, nine bathrooms, multiple reception halls and sitting rooms, and even an indoor swimming pool.
But luxurious Art Deco molding and rich, walnut trimming were not the only things Adele encountered when she moved into the estate. According to the singer herself, she also found paranormal activity in her mansion.
Adele hired a bodyguard to defend herself from supernatural visitors
Shortly after Adele moved one her 25-acre property, the singer told The Sun that she was "hearing things" that made her jump, and adding that she felt like she wasn't alone and the feeling was creeping her out.
"Adele is refusing to sleep in her new mansion alone because she is convinced it's haunted," notes the tabloid. The British singer was so afraid of her haunted hallways that she hired a bodyguard, paying the guard a reported £100,000 a year to keep her company in her mansion.
The Sun explains that the mansion used to be a convent, and a friend told the publication that Adele "knows about its religious history" and that "it's a big place to be in on your own in the dead of night."