How Did Adele Meet Her Boyfriend, Rich Paul?
For someone with such intensely personal lyrics in her songs, Adele is normally quite tight-lipped when it comes to sharing details about her romantic life. However, ahead of her new album, 30, Adele has been open with fans about love and life in a way that we've never seen. After her divorce from her ex-husband Simon Konecki, Adele began dating sports agent Rich Paul. Now, she has opened up about how they got together and what it was like going public with the relationship.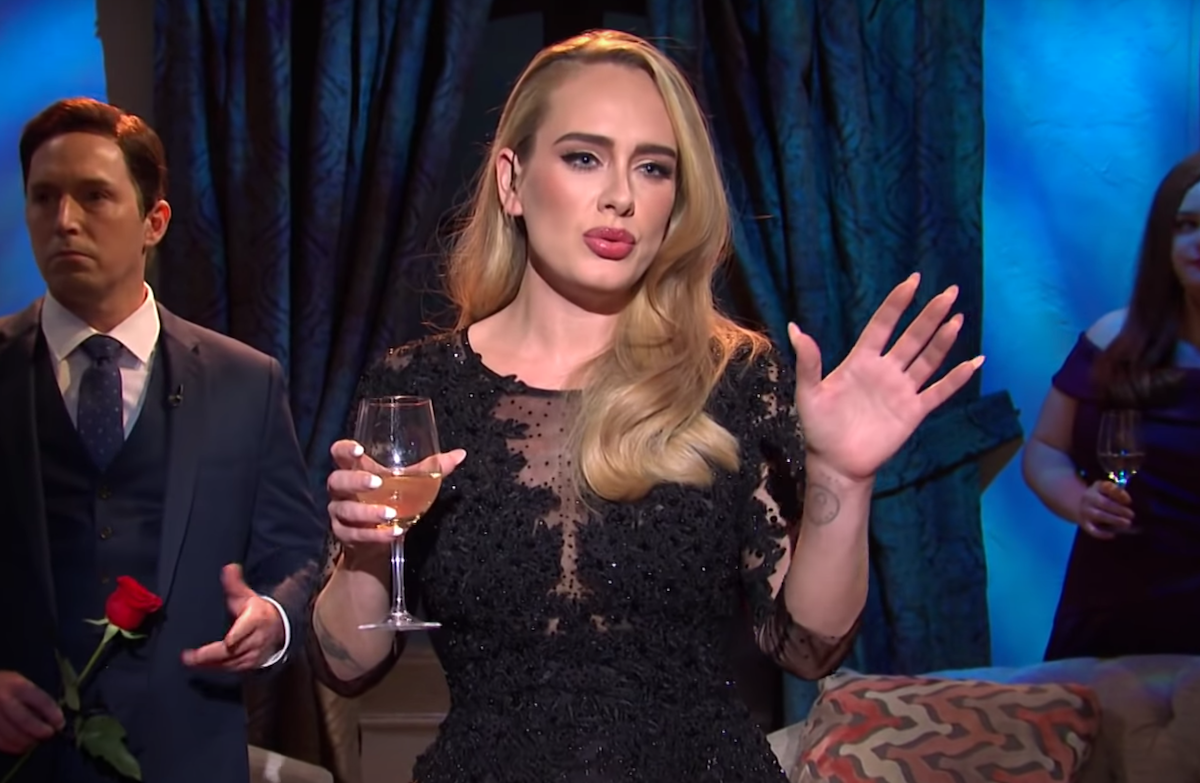 How did Adele and Rich Paul get together?
Adele had actually known Paul for a while before the two started dating.
"He was always there, I just didn't see him," the singer told Vogue. "I was a bit drunk. I said: 'Do you want to sign me? I'm an athlete now.' He's just so f*cking funny. He was dancing. All the other guys were just sitting around. He was just dancing away."
It wasn't until just before her dad died that Adele started taking Paul seriously.
"Rich just incredibly arrived," she said. And the sports agent made her feel safe.
"I don't feel anxious or nervous or frazzled," she said. "It's quite the opposite. It's wild."
"I'm a 33-year-old divorced mother of a son, who's actually in charge," she said. "The last thing I need is someone who doesn't know where they're at, or what they want. I know what I want. And I really know what I don't want."
Why did Adele and Rich go public?
As most celebrities do, Adele dated Paul in private for a while. Coming off of a somewhat high-profile divorce, she hadn't planned to let her fans in on her relationship.
"I didn't mean to go public with it," Adele said of her and Paul's relationship. "I just wanted to go to the game. I just love being around him. I just love it."
The moment did come, though, when the two went to Game 5 of the NBA finals to watch the Phoenix Suns play the Milwaukee Bucks.
"He was like, What are people going to say? And I was like, That you signed me. As an athlete. You're my agent. And he was like, Okay, cool."
Rich is different than other men
Dating a megastar like Adele is no easy feat. Some men in the singer's past have not been able to handle it but Paul, who is used to being around celebrities himself, has taken it in stride.
"I did date before Rich, but they hated it," she told British Vogue."They'd find it stressful being out or seen with me, which meant that I guarded all of it beyond. It never evolved because we were never experiencing things together. Whereas he's not frazzled by it at all. It feels like it's consistent and considerate enough that I don't care who knows. He's great. He's so f**kng funny. He's so smart, you know."