Is Adele Thinking of Marrying Her Boyfriend Rich Paul?
 Adele's relationship with sports agent Rich Paul has seemed like a bit of a whirlwind for fans. After filing for divorce from her ex-husband, Simon Konecki, in 2019, Adele was largely private about her dating life until she started dating Paul. Since then, the two have made a number of public appearances together and she has spoken openly about their relationship. Now, fans are wondering if marriage is in the cards for the singer again.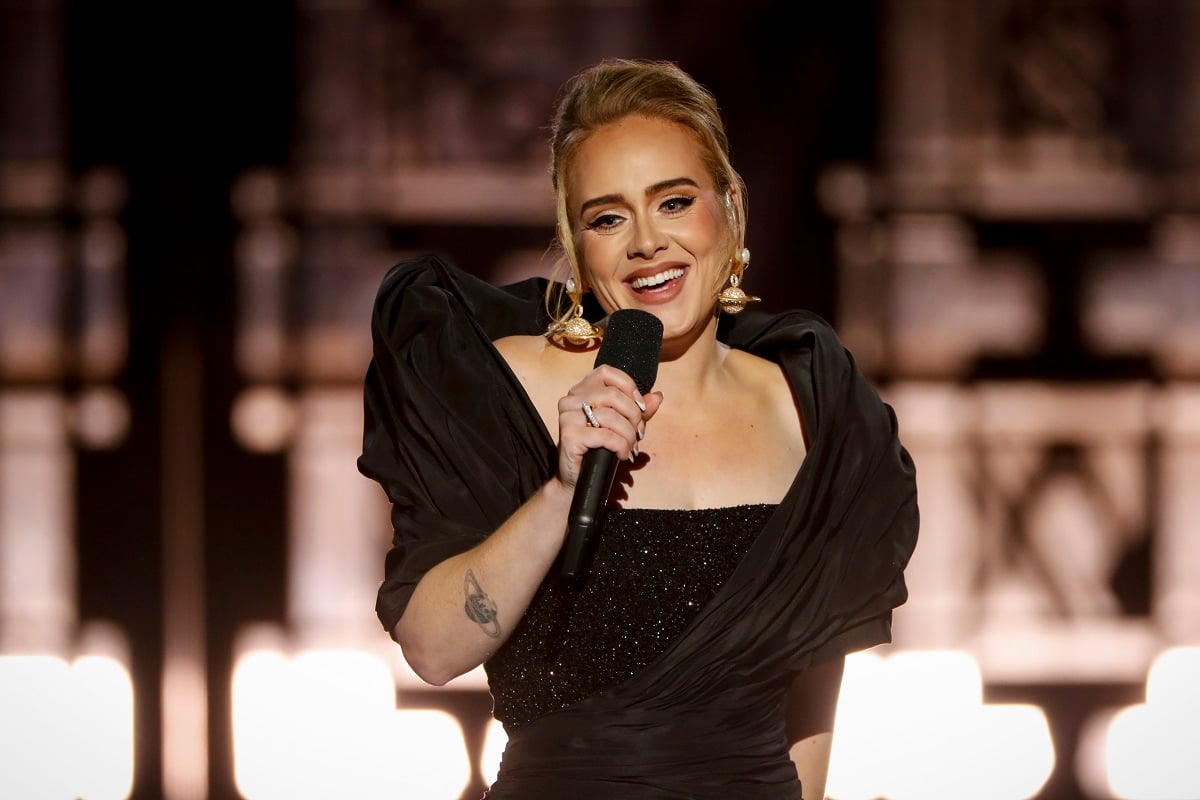 Adele sees a future with Rich
Adele has gushed about Paul in several interviews. And though the two have not been together for very long, they are reportedly smitten with one another.
"Adele and Rich are in love," a source told HollywodLife. "They both find each other great driven people that really work hard. That is something that inspires both of them. She is so charming and lights up any room she is in, and he lets Adele be Adele. The success of him being an agent is to let his clients shine while he is in the shadows so to speak getting everything else done."
The relationship is still in its early stages but the couple isn't ruling out a future together.
"They would welcome [the idea of marriage] but there is literally zero rush for that to happen and is not on the horizon as they are really enjoying being boyfriend and girlfriend and getting to know each other more and more each day," the source went on.
"They make it simple for each other and they want to be in that sort of relationship right now before they take it to the next level," the source continued. "It is nice to think about, but they are currently happy with where things are at this moment."
The singer misses being married
In her album, 30, Adele is open and candid with fans about just how tough her divorce was. But despite all that, the singer admitted that she misses being married and thinks others should do it.
In a recent Sirius XM interview with John Mayer, she told him to tie the knot.
"Oh yes, you should get married," she said, according to Entertainment Tonight. "Yes. I think, I think it is a really incredible thing, marriage and I know that some people probably think that I wouldn't think that, you know, like I gave up on it. I think you should, I can't really say why, but I'm definitely open to marriage again."
"The feeling I had, in being married, was the safest feeling I've ever had in my life," she continued. "Sadly, it didn't work out. But, you know, I miss being married."
How did Adele and RIch Paul start dating?
Adele has known Paul for a while but didn't start considering dating him until this year. She recalled to Vogue that Paul was "always there," she just didn't see him at the time. Then, one night, she was drunk and the two just connected and danced together for the rest of the evening.
RELATED: Adele Opens Up About Her New Relationship With Rich Paul and Why He's Different Than Everyone She's Ever Dated