Adele Worked With a Producer Known for Collaborating With Taylor Swift on '30'
When it comes to pop music, Max Martin is one of the best producers an artist can collaborate with. The producer has worked with icons like Britney Spears, Katy Perry, Coldplay, and Taylor Swift, and Adele recently worked with Martin to create her newest album, 30.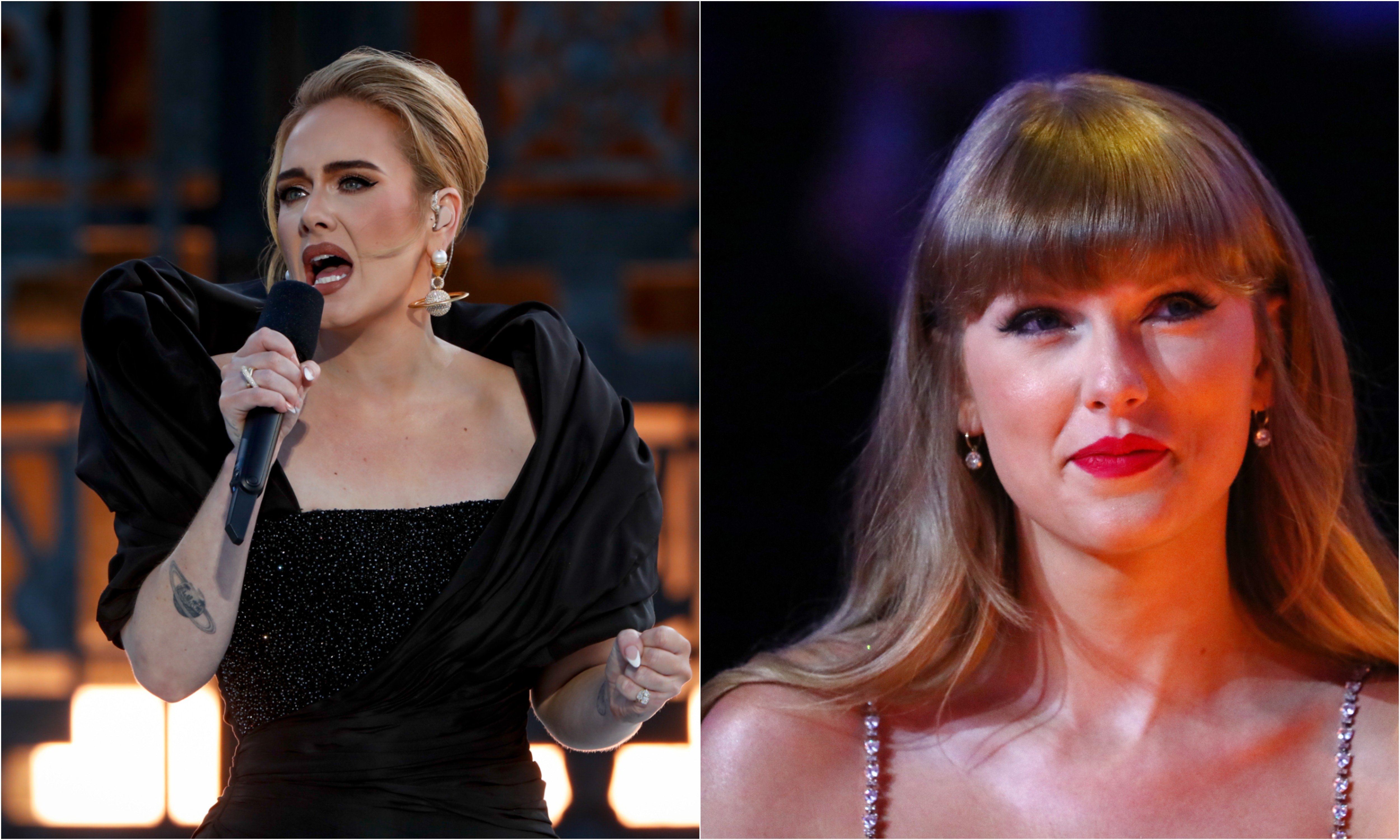 Adele released a new album called '30'
On Nov. 19, Adele released her fourth studio album, 30. With the album, Adele mainly sings about her divorce from her ex-husband Simon Konecki, and she also shares some of her experience with motherhood.
30 features 12 songs:
"Strangers by Nature"
"Easy on Me"
"My Little Love"
"Cry Your Heart Out"
"Oh My God"
"Can I Get It"
"I Drink Wine"
"All Night Parking (with Erroll Garner) Interlude"
"Woman Like Me"
"Hold On"
"To Be Loved"
"Love Is A Game"
Adele worked with Max Martin on '30'
To make 30, Adele collaborated with seven different producers: Shawn Everett, Ludwig Göransson, Inflo, Tobias Jesso Jr., Greg Kurstin, Martin, and Shellback.
Fans may recognize Göransson's work from Childish Gambino's music and the scores for Black Panther and The Mandalorian.
Martin frequently collaborates on music with Shellback, and 30 is the second Adele album Martin has worked on. Adele worked with Martin and Shellback for the first time on her 2015 album, 25.
In an interview with The Face, Adele shared what it was like to work with Martin again.
"Considering he's Max Martin and what he's done, he is the most level-headed, sincere person you could ever hope to meet," Adele said in the interview. ​"He's like a living legend; he never does interviews and stuff like that, so he might be uncomfortable with me saying it, but he's like a real safe space for me."
Adele discovered Max Martin because of Taylor Swift
Swift first worked with Martin on her 2012 album Red. On the album, Martin and Shellback co-wrote and co-produced the songs "I Knew You Were Trouble," "22," and "We Are Never Ever Getting Back Together."
In a 2015 interview with Vice's i-D, Adele revealed that she heard Swift's song "I Knew You Were Trouble" while having lunch with Ryan Tedder, the lead singer of the band OneRepulic. Intrigued, Adele asked Tedder who worked on the song with Swift.
"I was like, 'I love this song, who did this?' and he's like 'Max,' and I'm like, 'Oo's Max?' and he's like 'Max Martin!' and I'm like, 'Oo's Max Martin?'" Adele told Vice's i-D.
Adele then inquired about working with Martin, and Martin and Shellback co-wrote and co-produced the song "Send My Love (To Your New Lover)" on 25.
Max Martin worked on three Taylor Swift albums
After working on Red, Martin co-wrote and co-produced multiple songs on Swift's 2014 album 1989, including hits like "Blank Space," "Style," "Shake It Off," and "Wildest Dreams." 1989 went on to win Album of the Year and Best Pop Vocal Album at the 2016 Grammy Awards.
Swift released an album titled Reputation in 2017, and Swift once again worked with Martin and Shellback as she did on Red and 1989. Of the album's 15 songs, Martin co-wrote and co-produced nine songs on Reputation.