Adele Wouldn't Have Been as Successful Had Another Iconic Artist Been Alive, According to Jack White
Adele released her first album over a decade ago. Once fans heard her deep, angelic voice, the Someone Like You singer became a global icon almost instantly.
Throughout her music career, Adele has won several awards, including 15 Grammy Awards and 18 Billboard Music Awards. Although Adele has had an impressive career over the last 12 years, there is one fellow artist who believes that her career might have been different if another famous artist was still alive. 
White Stripes frontman, Jack White, had once said that Adele would not have been nearly as famous as she is today if Amy Winehouse were still alive. Both Adele and Winehouse were able to captivate their audiences with their relatable lyrics and mesmerizing voices. But, would Adele really not have been as famous as she is today if it weren't for Winehouse's untimely and tragic death? Here is what we know.
When did Adele start her musical career?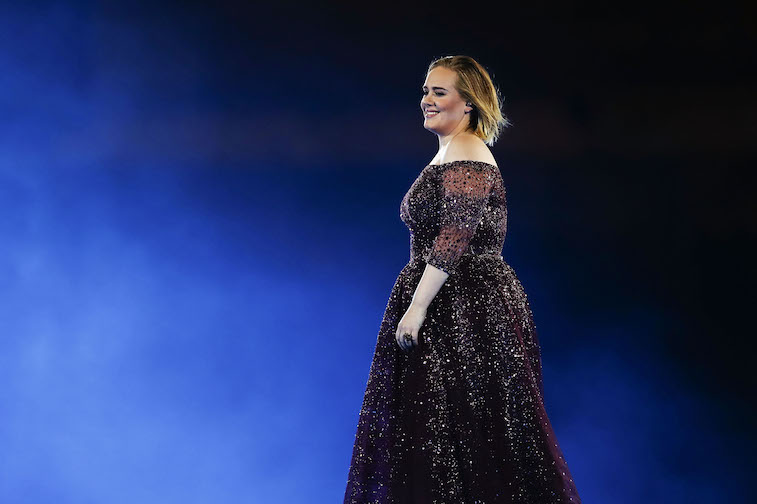 RELATED: Adele's Fitness Trainer Reveals How He Kept Her Motivated
When Adele was in high school, she started writing her and singing her own songs. Back then, she posted the songs on MySpace, and soon, they were receiving a lot of views. In 2006, after graduating from high school, a record producer had discovered Adele's music online and had soon signed her to a record label.
And in 2008, she released her first Album entitled 19, which referred to her age when she had written most of the songs on the album.
Her first album instantly made it to the top of the British music charts, and it didn't take long for her radio stations in America to catch wind of the talented new singer from England. By 2009, Adele won her first Grammy Awards for best female pop vocal performance and best new artist.
For the next decade, Adele continued to come out with several more hit songs. And in 2017, she made history when she became the second female in history to ever win six Grammy Awards in one night (Beyonce was the first female artist to win that many awards at one time). She has also currently sold over 40 million albums and 50 million singles.
Jack White thinks Adele would not have been famous if Amy Winehouse were still alive
When Adele first came into the music scene, many fans had compared her to Amy Winehouse. Both she and Winehouse were British female singers, and they both seemed to be influenced by soul music.
Many fans, however, felt like Adele's music was more relatable and her personality seemed to be a little more straightforward and down-to-earth.
Like many fans, Jack White also compared Adele to Winehouse. However, instead of saying that they are similar, he tried to insinuate that when it comes to her music and image, Adele tried to copy Winehouse.
According to Vulture, in 2014, White said that Adele owes all of her success to Winehouse. "Amy Winehouse: Did she invent white soul? Wearing a beehive? No. But she did something brand new and fresh, altogether as a package. And you see who's in her wake," White said. "From the Duffy's to the Lana Del Rays. Adele selling 20 million records? That would not have happened if Amy Winehouse was still alive."
While there is no arguing that Winehouse was definitely a talented singer, Adele already made it to the top of the music charts several times and had won a few Grammys when Winehouse sadly lost her life in 2011.
Although many fans still mourn Winehouse's death, some fans are not convinced that her death helped Adele's career in any way.
Adele says that she owes the success of her career to Amy Winehouse
On September 14, 2016, Adele sang a song at her concert to honor the late Rehab singer. Before she sang, she told the audience that Winehouse has always been a huge inspiration to her.
She said that she used to watch Winehouse when she was a teenager, and she appreciated the late singer's voice and ability to write compelling and captivating songs. She also said that if it weren't for Winehouse, she would probably not be where she is today.
"Because of [Winehouse], I picked up a guitar, and because of her, I wrote my own song," Adele told Rolling Stone. "The songs that I got signed with are the songs that I wrote completely on my own. If it wasn't for her, that wouldn't have happened. I owe 90 percent of my career to her."
So, Adele agrees with White that Winehouse is the reason for her career reaching the heights that it has. However, it seems that it was Winehouse's life –not death– that helped Adele reach her musical goals.