Adolf Hitler Was Obsessed With Greta Garbo, Who Wanted to Kill Him
Greta Garbo was one of the most famous actors of the early 20th century. From her start in silent film, people across the world realized that this actor would be iconic. Her personal traits added to the intrigue that surrounded her, as she was reportedly very introverted and preferred to avoid celebrity media. While she retired from acting in 1941 at the age of 36, she was still noted for her incredible skill on-screen and for her beauty. And while she was notoriously reclusive and private, there were times when she was open about her personal beliefs. So what was her response to Adolf Hitler's admiration for her acting?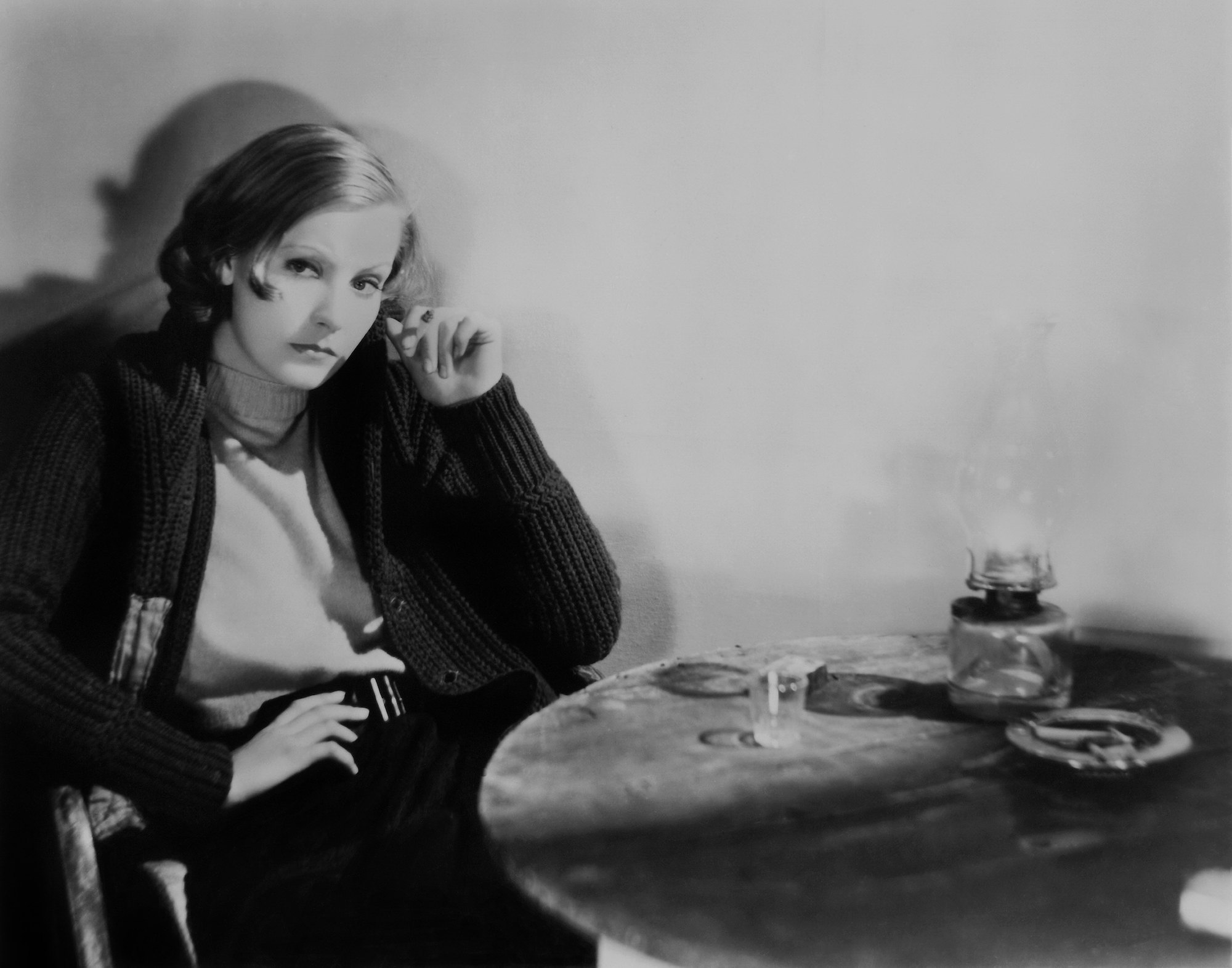 Greta Garbo the actor
Greta Garbo was born in Stockholm, Sweden, in 1905. Her family was very poor, and Garbo described the struggle of growing up in poverty. From her early childhood, she was shy and a bit of a loner. However, she was drawn toward theater and modeling. She worked in a department store in her late teens, where she was cast in commercials for clothing and, in 1922, she was eventually cast in the short silent comedy Peter the Tramp. This let her attend acting school until 1924. Once she finished there, she began to star in more prestigious silent films, under directors including G.W. Pabst.
At the request of Louis Mayer of Metro-Goldwyn-Mayer Studios, Garbo came to the United States in 1925, though she spoke no English at this time. Fortunately, most films at this time were silent, and Garbo's films were all major hits. By 1930, when she had her first speaking role in a "talkie," the tagline "Garbo talks!" was used to advertise the film Anna Christie.
Greta Garbo's Retirement
As an actor, Garbo was known for her melancholy and somber attitude. Because of her image as such a melancholy figure, her first speaking role in a comedy, Ninotchka (1939), used "Garbo laughs!" as a tagline. This film was another massive success.
However, Garbo wouldn't always star in massive hits. In 1941, she starred in George Cukor's Two-Faced Woman, which ended up being panned by critics. Garbo didn't take the poor performance of the film well. She was extremely disheartened and humiliated, and Two-Faced Woman would be her last acting role ever. While she was interested in starring in more films during the 1940s, World War II had gotten more intense and many projects that would have included Garbo fell through.
Adolf Hitler and Greta Garbo
Among the people who were enchanted by Garbo's acting and enigmatic persona was Adolf Hitler, dictator of Germany from 1933-1945. The Garbo movie that Hitler liked the most was Camille (1936), in which Garbo played the ill-fated 19th century French courtesan Marguerite Gautier. Adolf Hitler had seen this movie with propaganda minister Joseph Goebbels, who wrote in his diary that "The Führer is glowing!" afterwards. He even ended up sending Garbo a fan letter.
Greta Garbo did not feel the same way about Hitler. At one point she told a friend that she wanted to meet the Führer, but not out of support for Hitler. Garbo wanted to shoot him and end the war early.
Unfortunately, Greta Garbo wasn't able to shoot Hitler, and it would take until 1945 for World War II to end. However, it's possible that Garbo did espionage work for the Allies during the war, according to Mental Floss. As Sweden was a neutral state, there was a lot of espionage going on there. Garbo allegedly collected information on Swedish Nazi sympathizers, as well as carried messages between British intelligence and the Swedish royal family. She also wrote a large check for Finnish war orphans in 1939 but kept her donation anonymous. Regardless of how involved Garbo was able to be in the war, it's clear that she wanted to be on the right side of history.