Adorable Photo of Kim Kardashian's Daughters Has Fans Asking: Where Is Psalm?
Fans love comparing Chicago West's soft good looks to her mom, Kim Kardashian West. But some Kardashian kids don't get as much of a spotlight.
Psalm West just turned 1 a few months ago. As the youngest of the Kardashian West brood, it seems like he's often forgotten about. North West, his oldest sister, is always stealing the show.
Fans love comparing Chicago West's soft good looks to her mom, Kim Kardashian West.
Saint West is unofficially Kim's favorite. But what about Psalm? A recent pic Kim posted on Instagram has fans wondering about the little guy. 
Kim Kardashian recently posted a picture of her daughters, Chicago and North West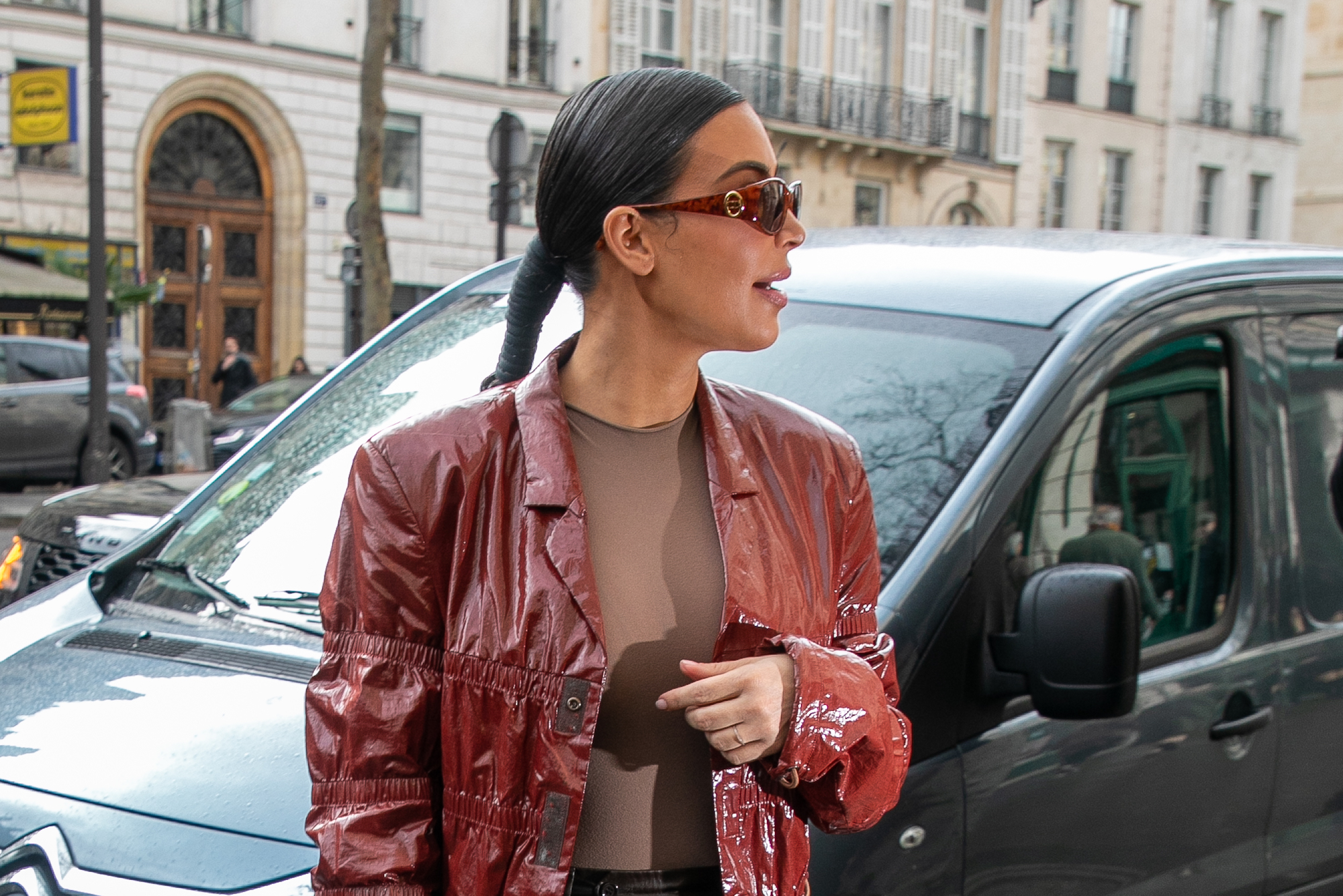 Kim recently posted a pic of her two girls, Chicago and North. Her caption read "My Girls. Swipe to see North trying to teach Chi to make a peace sign."
In the pics, North, 7, tries to pick her little sister up. Chicago is 2, and can't quite get the peace sign hand symbol her sister is trying to teach her. 
The pictures are super cute, fans seem to agree. In a discussion on Reddit, one fan commented "Forever amazed at how beautiful Kimye's children are."
While it's true the girls are sweet, it seems Kim posts a lot of pictures of her three older kids, and not as many of Psalm. North definitely gets the most face time on Kim's Instagram account, but Chicago makes quite a few appearances there as well.
Kim has jokingly referred to Saint, her second child, as her "favorite" before, and he usually shows up in pics with Kim herself. But where's baby Psalm?
Fans wonder why Kim Kardashian doesn't post photos of Psalm West
 RELATED: Travis Scott Opens Up About His 'Big Bro' Kanye West's Controversial Politics
Some fans aren't sure what Psalm looks like now, since Kim doesn't seem to post as many pics of him. One Redditor wrote: "Does anyone else just forgets psalm exists? Like I came across a west family picture and I was like who is that when I saw psalm and then I copped."
 Another fan agreed. "Kim rarely posts him and it feels like he's been a tiny baby for so long!"
But even though Psalm isn't a tiny baby anymore, he's still little. He also hasn't changed much in his short time on earth. Even though Psalm is now 1, he doesn't seem to have the same luscious curls as his brother, Saint.
In the pics Kim does post of the little guy, he's still a bald, fat cheeked little baby. That could be why fans still picture him as a "tiny baby."
All of Kim and Kanye's kids have their own unique look, and interestingly baby Psalm looks a lot like his cousin True Thompson.
The similarities are apparent in a recent photo Kim posted, where she revealed her sister Khloe's daughter is "besties" with Psalm.
There's an innocent explanation for why Kim Kardashian may not post pics of Psalm West
Kim is a mom of four. As the baby of the family, Psalm may be the least needy right now. He's little enough that he probably doesn't object to being left with the nanny during family pictures. Plus, including him might not make for a great shot. Kim is an influencer.
All the pics on her Instagram share a certain mood, and that's important. After all, she promotes her brands, like Skims, on the same account. 
But taking a picture of four kids is no easy task. Kim has previously complained that it's literally impossible. As Kim says, "I thought taking a pic with three kids was hard OMG this is almost impossible!"
It could be that Kim has a lot of pictures of Psalm with his brothers and sisters, but she chooses not to post them on Instagram because one or more of the children is just a blur in the background. Any parent can relate.