The Adorable Reason Miley Cyrus Says 'Nothing's Changed' Since She Was A Kid
Miley Cyrus has spent a lot of time in the limelight. She's been famous for many years, even before she broke out in Hannah Montana. Here's why the singer/actress says she's still the same kid she was decades ago.
Miley Cyrus grew up in the spotlight
Cyrus is a child star. Her father, Billy Ray Cyrus, is a country musician who hit it big right around the time she was born in the early '90s. Because of her father's fame, the future star spent quite a bit of time in the spotlight even before she launched her own career.
The Cyrus family loves to share throwbacks, either from their personal collection or from press interviews and the like conducted long ago. For his daughter's 27th birthday in 2019, Billy Ray Cyrus shared this precious video of her just before she turned three.
Cyrus got herself a present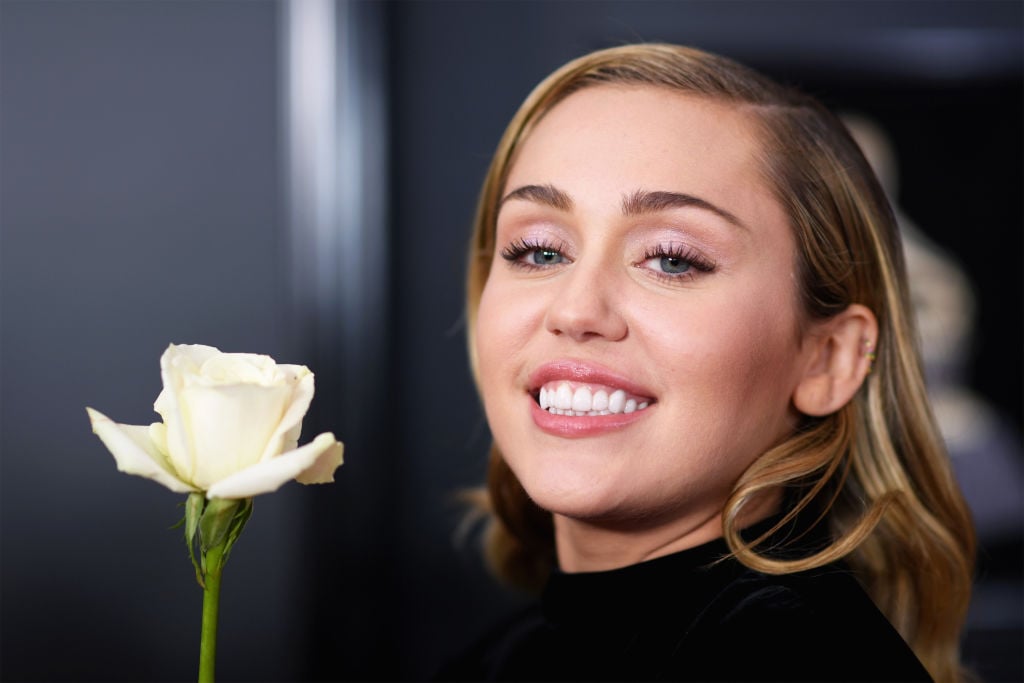 Speaking of her birthday, Cyrus celebrated in an interesting way this year. The singer has been keeping off of social media for the most part, as she is on vocal rest following surgery on her vocal cords. But she used her Instagram Story to share a present she got herself weeks later.
Cyrus took to the social media platform to share an image of a skeleton wearing a crown. She then revealed this art was for her latest tattoo, which is located on the inside of her upper right arm. Cyrus showed off her new ink in a photo with beau Cody Simpson.
What she wants for Christmas
Many may get caught up in Cyrus' image. She went from Disney Channel darling to burgeoning pop star to rebellious 20-something, and around and back again. But ultimately, her fans love her because she's passionate about a number of important causes.
Cyrus is also, at the heart of it, someone who loves her family very much. She posted a clip from an interview when she was a child, saying all that she wanted for Christmas was for her "Pawpaw" to be there. Cyrus wrote in the caption that she's always been a "buzz kill," adding, "This year I just want people to accept climate change as a f***ing fact and commit to doing something about it!"
Cyrus has been celebrating milestones
Cyrus has taken to celebrating notable milestones this year. Perhaps she's beginning to be a bit more sentimental and take stock of all that's occurred over her short life. She began this in Oct. 2019 when she noted the six-year anniversary of her album, Bangerz.
More recently, Cyrus acknowledged that it's been one year since the single, "Nothing Breaks Like A Heart," was released. This was a collaboration with Mark Ronson off his album Late Night Feelings. And on Dec. 1, 2019, Cyrus posted a video of her Dec. 2018 performance on Saturday Night Live when she performed "Happy Xmas (War Is Over)."
The one Dec. 2018 event she probably won't acknowledge
Clearly, it's been a very notable year for Cyrus. But there's one event she's not likely to acknowledge this month: Her first wedding anniversary with Liam Hemsworth.
The couple tied the knot on Dec. 23, 2018, not long after losing their Malibu home in the raging Los Angeles fires. Cyrus and Hemsworth split several months later, in 2019, announcing the news in August. Their divorce is pending.