Adrien Brody Said 'The Pianist' Sent Him Into a Deep Depression
It's been a while since The Pianist star Adrian Brody has been in the spotlight. Brody's ties to the 2002 film, and the toll it took on his mental health, have made his project choices more selective — especially considering his familial ties to The Pianist's central story.
'The Pianist' caused emotional and physical turmoil in Adrien Brody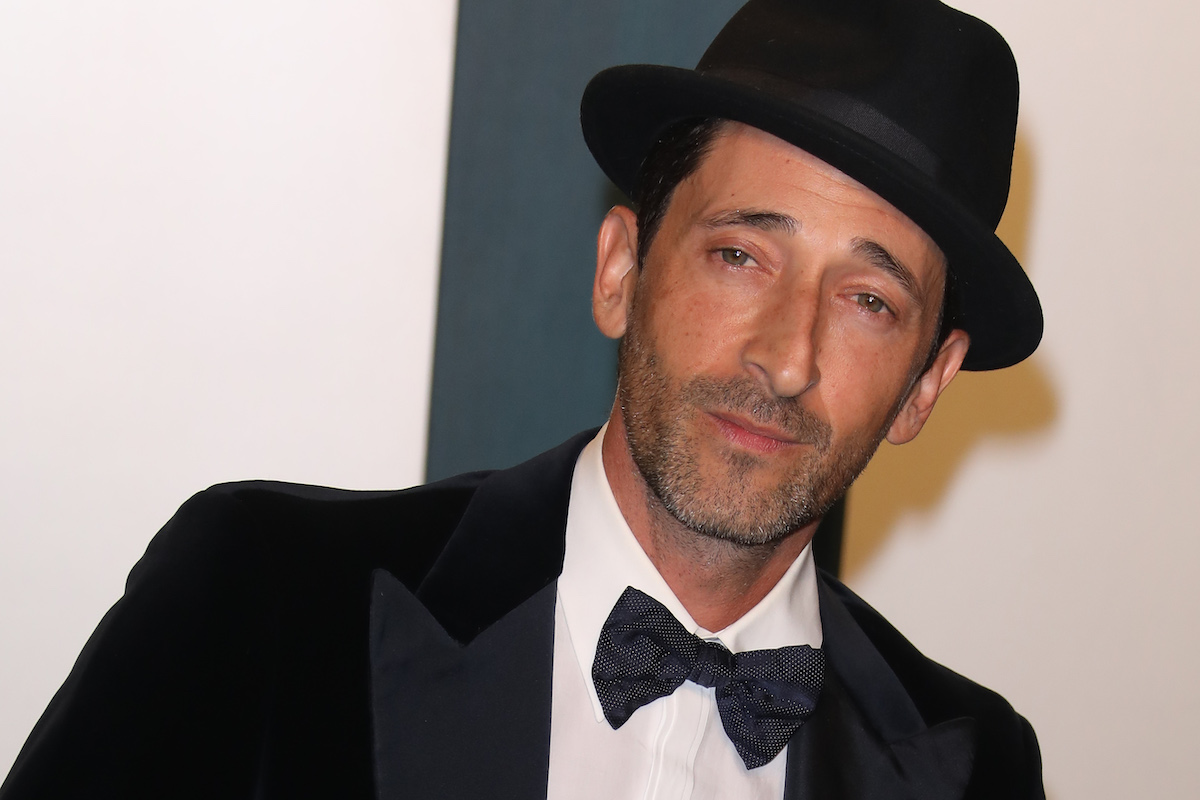 In 2002, famed director Roman Polanski delivered a haunting tale of a Jewish pianist Władysław Szpilman. The musician lived in Nazi-occupied Germany where the rest of his family had all been killed.
Szpilman used music as a coping mechanism as he hid out in 1944 Warsaw, where he prepared himself to die. The film garnered critical acclaim, winning Brody the youngest Academy Award winner title. But the film, which took a toll on the actor, felt a little too close to home.
Though Brody grew up an only child in Queens, New York, his roots are just as complicated. His mother, famed photographer Sylvia Plachy "fled Communist Hungary as a child during the 1956 uprising against the Soviet Union.," according to IMDb.
Likewise, the star's father is of Polish-Jewish decent who lost family members in the Holocaust. The site also states, "Adrien's maternal grandfather was from an aristocratic Hungarian background, while Adrien's maternal grandmother was of Czech Jewish descent (her own parents, Adrien's great-grandparents, were killed in the Holocaust). Adrien's mother was not aware of her own mother's Jewish background until later in life."
Aside from his family's tragic connection to the events at that time, Brody had a lot of preparation for the role which included learning to play  Frédéric Chopin pieces on the piano. He also lost 30 pounds and removed himself from the outside world.
Brody said he felt a deep sense of responsibility for those who suffered. To get the role right, he gave up his car and apartment as a way of connecting to the stories of those affected.
Polanski's experiences are reflected in the film as well. Born to Polish-Russian parents, he lived in German-occupied Poland in 1939, then confined with the city's remaining Jewish people in 1941.
The director remembers the horrors he witnessed as a boy when he escaped after his parents were sent to concentration camps.
'The Pianist' is based on a haunting true story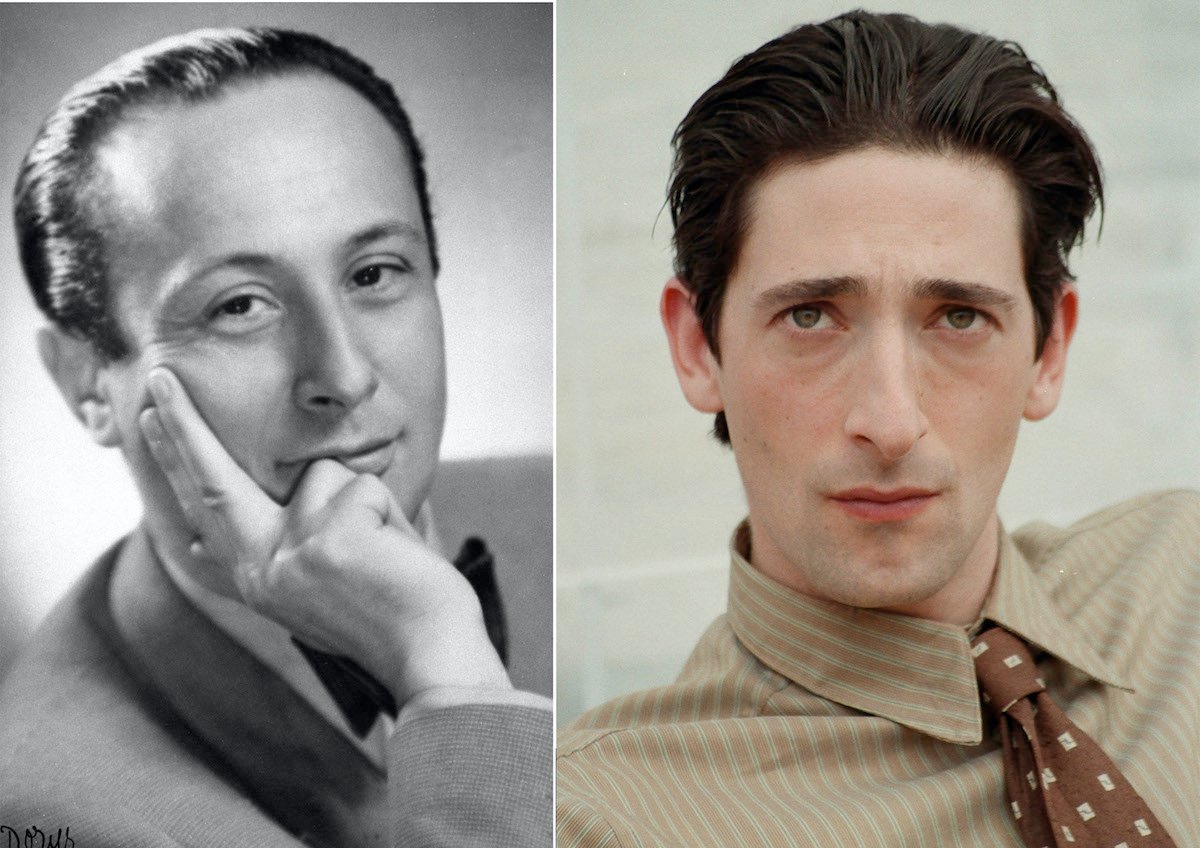 Though Brody played a fictional version of Szpilman, The Pianist was based on Szpilman's account of surviving the Holocaust after the rest of his family was deported to concentration camps.
Szpilman miraculously evaded capture multiple times — one of which came due to his talents on the piano. The officer was so impressed, he helped Szpilman find a better hiding spot and even brought him food every now and then.
He spent two years in hiding and, as The Pianist shows, he may have withered away physically but music helped him cope with the horrors of his reality.
"Surprisingly, when this nightmare began, my husband tried to create a joyful place. It was only the music he found comfort in," his wife Halin said via The First News. "My husband told me how in those worst moments he was imagining playing piano — he was moving his fingers, pretending to play and he saw notes in his head."
When it comes to the film, Szpilman's son Andrzej said: "My father probably wouldn't have been able to watch it because it would show him his life too much."
Szpilman went on to eventually escape and work in Polish radio. He died in 2000 at the age of 89 and is buried in Powązki Military Cemetery in Warsaw
Brody struggled to adjust after his Oscar win for 'The Pianist'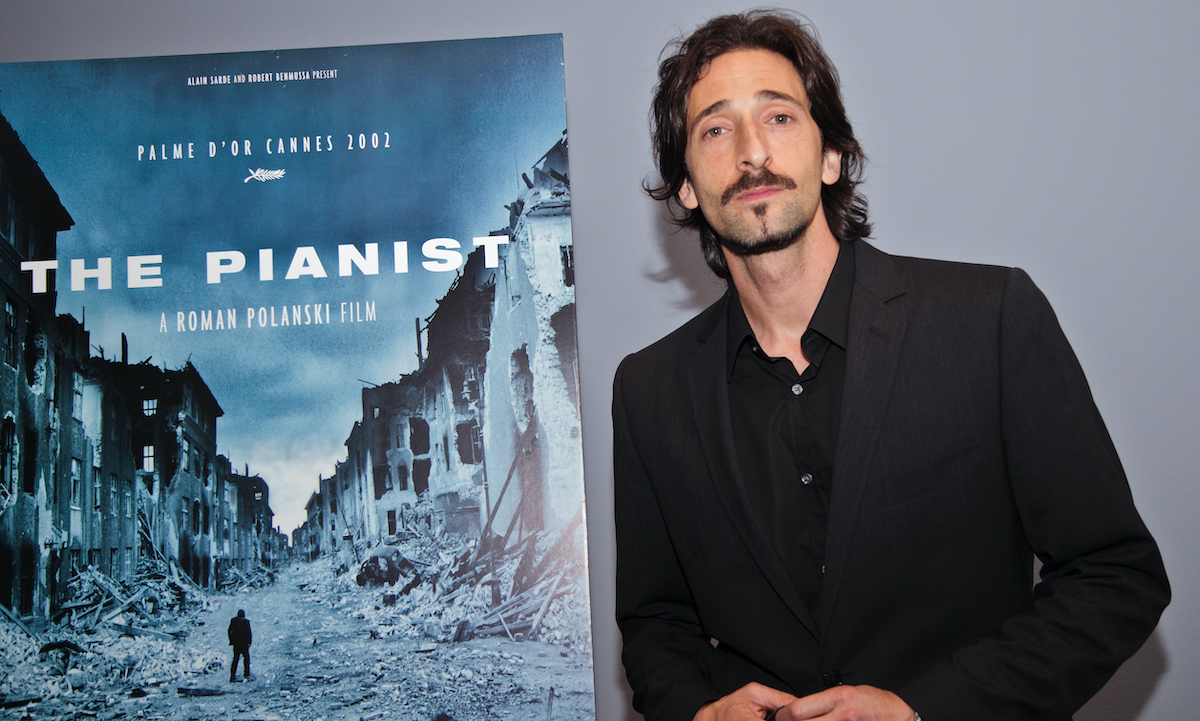 Getting into a character who goes through so much was more taxing than Brody assumed.
"I had to sacrifice large parts of my personal life," he told Indie Wire in 2017. Brody added that the "starvation diet" caught up to him and even after the film released, he stayed "on friends' couches trying to start a life again."
He continued: "I was depressed for a year after The Pianist," he said. "And I don't suffer from that, generally. It wasn't just a depression; it was a mourning. I was very disturbed by what I embraced in making that film, and of the awareness that it opened up in me. But how much these things take from you changes project to project."
As for why the actor hasn't taken on any blockbuster roles since obtaining his Oscar for The Pianist, he reserves the right to be picky saying, "I guess it simply would have to be something great."