Adrien Brody Was Shocked By His Abrupt Demotion in 'The Thin Red Line': 'It Was Extremely Unpleasant'
Actor Adrien Brody was shocked and not very pleased with how his role in The Thin Red Line turned out in the final version.
After taking a more than 20-year break from making movies, film director Terrence Malick returned to Hollywood with his war movie The Thin Red Line.
Upon its release in 1998, The Thin Red Line quickly caught critics' attention, racking up favorable reviews and numerous Academy Award nominations. Malick's sudden return to the world of filmmaking wasn't the only surprise, though.
The Thin Red Line went through an extensive and expensive post-production editing process that took more than a year to do, and many of its lead stars were shocked at the outcome.
Adrien Brody was one such actor. In interviews, the celebrity reveals that he was shocked and not very pleased with how his role in The Thin Red Line turned out in the final, edited movie.
'The Thin Red Line' debuted in 1998
Terrence Malick has directed numerous blockbusters known for their philosophical themes, such as 1978's Days of Heaven and 2011's The Tree of Life.  It was immediately after the release of Days of Heaven that Malick disappeared, with Vanity Fair reporting that he moved to France, avoided the public eye, and remained a "runaway genius" and an "elusive director."
Malick made his re-debut with his 1998 war movie. The Thin Red Line is set during World War II around a fictitious battle in the Pacific Ocean as U.S. armed forces try to take over an island controlled by the Japanese army. It starred numerous A-list celebrities, including Sean Penn, George Clooney, John Cusack, John Travolta and Wood Harrelson.
But what's notable about the film's cast isn't just who is in it, but who is not in it.
Malick's casting choices for 'The Thin Red Line' made big news in the '90s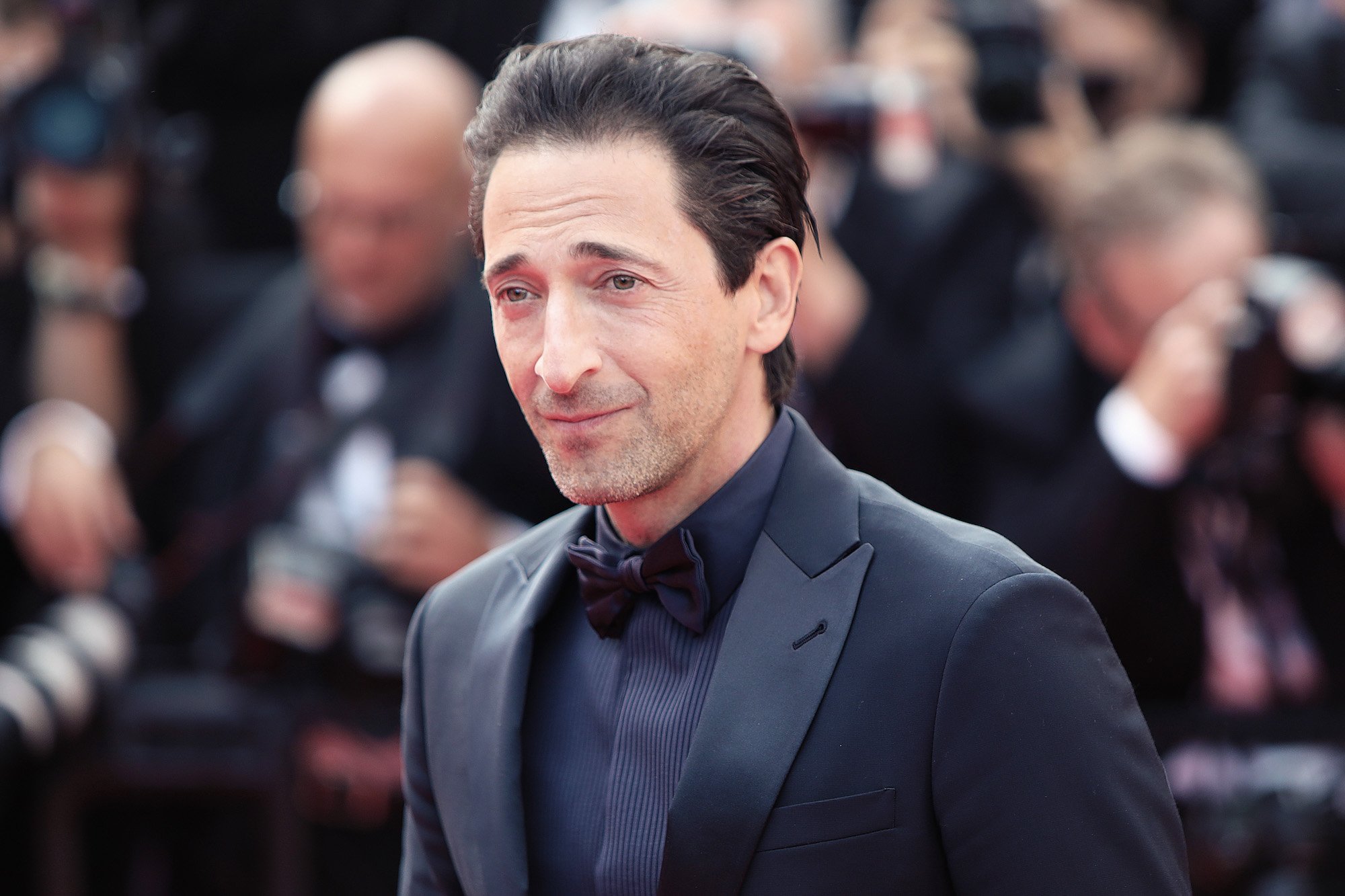 Due to Malick's reputation, many big names wanted to work with him on The Thin Red Line. But the director rejected many of them, which made news during the film's production. "Very well-known actors and stars read for The Thin Red Line and/or actively sought parts," reports IndieWire, including Mickey Rourke, Bill Pullman, Lukas Haas, and Gary Oldman. Most of them didn't make the cut. 
And even some celebrities who made it into the movie found that they were snipped out of the final film during the very long, extended editing process. "The picture languished in the editing room for nearly two years, partly because Malick wouldn't or couldn't make decisions," explains Vanity Fair.
And one such problem that Malick couldn't make a decision about was the amount of characters he was trying to fit into the final version, with another IndieWire report explaining that "Malick realized he already had too many characters and the shoot was becoming unwieldy."
Some of the big names who were eliminated during post-production include Billy Bob Thornton, who recorded three hours of voiceover audio that was never used.
And then there were the actors caught in the middle: Those who were supposed to play lead roles, still ended up being in the final cut of The Thin Red Line, but discovered their role was dramatically diminished without warning.
Adrien Brody was supposed to be a lead star in 'The Thin Red Line' but his role was drastically shortened
Actor Adrien Brody was cast to play Corporal Geoffrey Fife in The Thin Red Line. Fife is a major character in the book that the movie is based on, as well as in the screenplay that Malick wrote before taking on the movie. 
And while that might have been the goal for the character during filming, it all changed when Malick started editing the final version of The Thin Red Line. Brody's role went from being the lead star to being edited down to only speaking two lines in the entire movie. 
Brody told The Guardian newspaper that this shocked him and was personally devastating, saying that he "gave everything to it" and he felt let down to "not receive anything." He was basically demoted to being an extra on set. He also says what made it even worse is that the entire situation caught him by surprise, and he only discovered his demotion while he was out promoting the movie.
"It was extremely unpleasant because I'd already begun the press for a film that I wasn't really in," he said. "Terry [Malick] obviously changed the entire concept of the film. I had never experienced anything like that."