Adrienne Bailon Is Hesitant For A Reunion With 'The Cheetah Girls'
The Cheetah Girls is one of the most successful film franchises in Disney history. They were an example of feminism for young girls of all ages and were stylish while doing so!
Because of the appeal of the film, Disney turned its stars into a group and they went on to produce chart-topping albums and toured around the world before disbanding in 2008. Adrienne Bailon recently spoke about her hesitation to reunite with the beloved group.
Why Adrienne Bailon is not on board with 'The Cheetah Girls' reunion
The Cheetah Girls had a great run. In addition to three successful films – The Cheetah Girls, The Cheetah Girls 2 and The Cheetah Girls: One World – Disney created a pop group. Aside from coinciding soundtracks of the films, the group released three studio albums: Cheetah-licious Christmas, In Concert: The Party's Just Begun, and TCG. All three albums and soundtracks charted on the Billboard 200.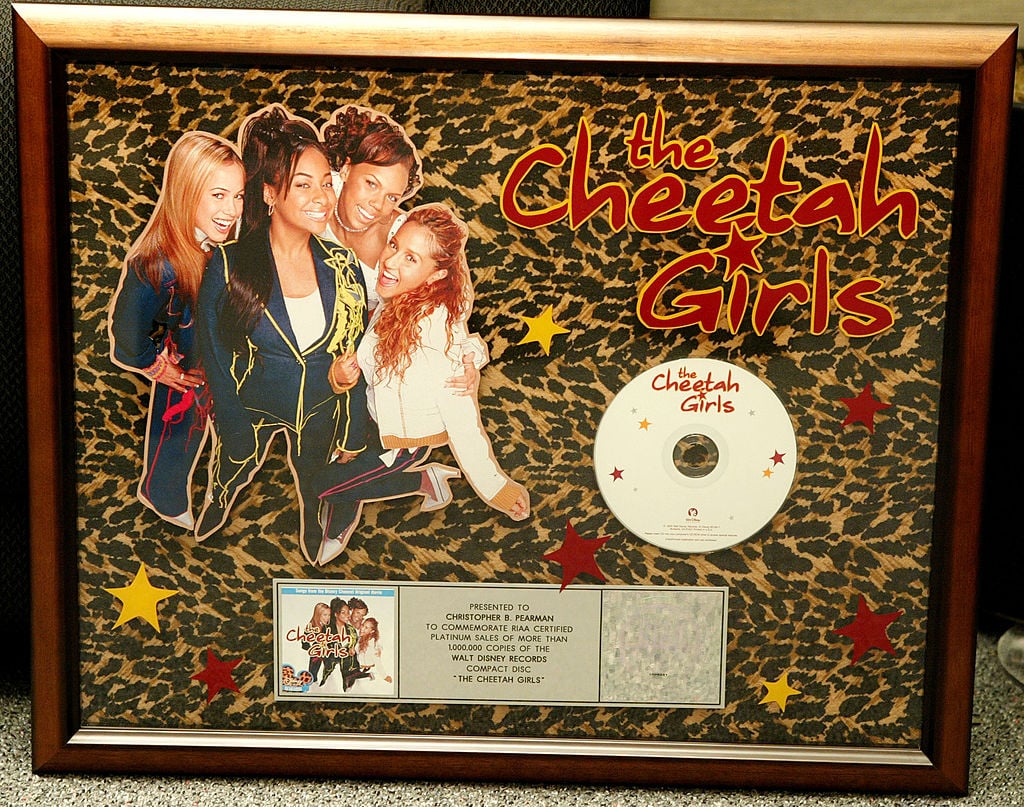 The Cheetah Girls were also a profitable brand. They released a clothing line, several perfume collections, doll lines, room decor, additional book series, and a video game line. But after aging out of Disney's demographics, they disbanded and embarked on solo careers.
Fans who grew up watching the series have hoped for an official reunion of the franchise with a final film. Bailon recently spoke to Entertainment Tonight and dealt a blow to fans by admitting she is not open to a traditional reunion that fans are longing for.
"I feel like it can organically be ruined. There's so many things that I'm a fan of and when they redo them, I'm like 'Why did you feel that was necessary?'" Bailon joked. "Sometimes it's just best to bow out gracefully, let people love it forever. I'd rather people want it to be done and then it never gets done versus doing it and they're like, 'They ruined it.'"
Adrienne Bailon remains friends with 'Cheetah Girls' co-star, Raven Symone
While Bailon is against another film and new music as a Cheetah Girl, she and her co-star, Raven Symone, have remained close friends. The two starred as best friends Bubbles (Symone) and Chuchi (Bailon).
Symone and Bailon surprised fans at the Los Angeles Women's March in 2019 by getting on the stage together to sing a few Cheetah Girls classics. Fans took that as a hint that they may reunite but from Bailon's chat with Entertainment Tonight, that's not in the cards.
Bailon did give her take on what a reunion would look like as the interviewer refused to let the idea go.
"Bubbles and Chuchi take on the world – I think just the iconic friendship that we had – I think also just the fact that we are still friends in real life and on top of that maybe we became solo artists and come back together like years later…I don't know," Bailon said.
But an actual plot is wishful thinking. Though Bailon isn't banking on a reunion, she loved the time she spent as a Cheetah Girl and the message of female empowerment is something she continues to push. She found it ironic that she and Symone reunited at the Women's March, considering the Cheetah Girls central theme was always girl power.
The other two members of The Cheetah Girls, Kiely Williams and Sabrina Bryan, have also maintained their friendships with one another. They both served as bridesmaids at each other's weddings.
All members of the group have continued to be great individually. Symone guest stars on ABC's Black-ish and dabbles in art. Bailon is co-host of the FOX daytime talk show, The Real. Bryan and Williams have been out of the spotlight but Bryan works as a dancer while Williams is basking in new motherhood.