Adrienne Bailon Opens Up About Pregnancy Journey With Husband Israel Houghton
Adrienne Bailon and Israel Houghton have been married since 2016. the couple have a blended family, with Houghton's four children from his previous marriage. The couple are trying to start their own family.
If it's one thing fans can count on from the hosts of The Real is to be honest about their own personal lives. Adrienne Bailon has been a co-host of the show since the beginning and fans have had a front seat to witnessing her highs and lows. One of her highs was marrying Israel Houghton. The couple have been open about their desire to start a family but in a recent segment, Bailon revealed that her pregnancy journey has not been easy.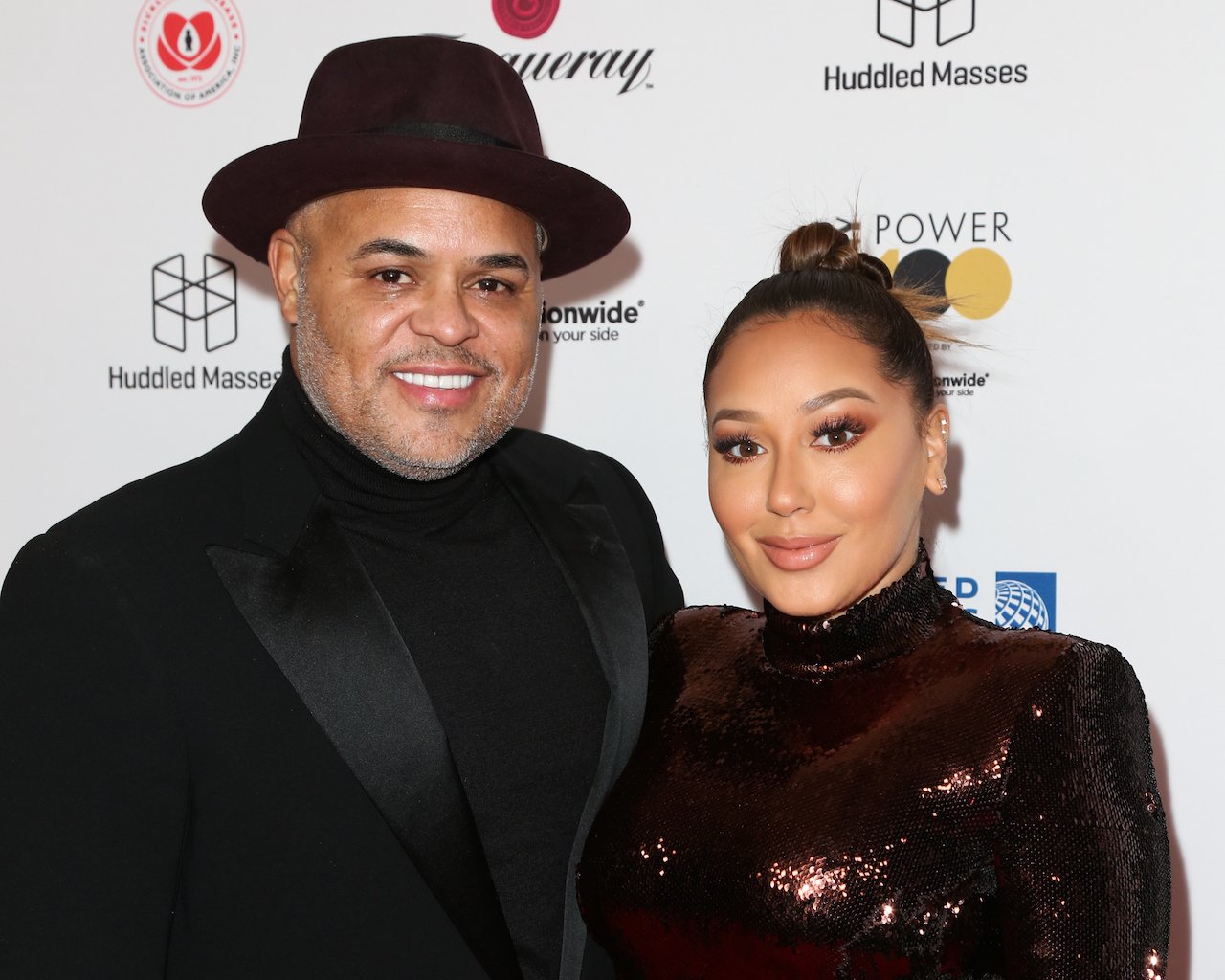 Adrienne Bailon reveals pregnancy journey with her husband has been difficult
Bailon's career and marriage are faring well, but she admits that the one thing she desires more than anything is to start a family of her own. Though she's a loving stepmother to Houghton's four children, Bailon wants to become a mother but says it has not been an easy road. She recently opened up about her struggles during a taping of the talk show.
"I am either the most resilient human being or I am wildly delusional…We get these bad notices and it'll be like 'and it didn't work this time' or you know, I've done multiple cycles of IVF and so many other things, and I'll be sad for a day, like I literally will cry," she said. But she refuses to stay in a rut, believing a positive attitude makes all the difference. "
She continued: "And like the next day, I know this sounds psychotic, I'll be like, 'OK, I found three new baby names.' I don't know why, I refuse to let this be the end of my story. I know that it's not. And I love it that I tell myself, it's not a question of will I be a mother, it's a question of when. And I promised myself that I'm sticking to it [and] that it will happen."
Aside from support from fans, her co-hosts have also shared their admiration and well wishes. Loni Love took to Instagram to give Bailon praise for bravely sharing her experience on such a public platform. "I simply adore @adriennebailon…she has been so strong and patient and her journey will continue to become a wonderful Mother…sending positive vibes to you. Can't wait to be #auntieloni," she wrote.
She previously vowed to relocate to raise her family
As Bailon and Houghton continue to work on getting pregnant, she's already made up her mind that she will more than likely not be raising her children on the West Coast. The former Cheetah Girls member has lived in LA full-time since working on The Real but now only lives there part-time during filming. She says she doesn't see herself being an LA mother. 
"If I was not doing The Real, I'd move back to New York. It's the only thing keeping me here…With family planning, I am struggling – I want my kids to have that hustle in them, and I want them to be exposed to a different grit, and I want them to feel that and think it'll be really helpful for them, and I think that it builds character," she explained during a recent appearance on Amanda Seales' podcast, Small Doses.
"There's a certain street smart that you build [from a place like New York], and I am conflicted with the idea of starting a family here and my kids won't have that," she continued. Additionally, Bailon says there are cultural differences between New York and LA that she's sad her children won't experience if she doesn't move, such as having a New York accent or growing up around bodega stores. "It's dumb stuff and I recognize that but there's things you want to ingrain in your children and instill in them," she added.
The singer has been married since 2016
Bailon couldn't imagine herself going through this journey with anyone besides her husband. The two began dating in 2016 but met years earlier while working on the film Houghton produced, In Love With A Church Girl. They became reacquainted when they moved into the same LA apartment complex.
Six months after they began dating, Houghton proposed while on vacation in Paris. They wed in Paris in Nov. 2016.