Adrienne Bailon Reveals Her Sister Can Sing
Adrienne Bailon has been promising her fans to put out solo music since her days with The Cheetah Girls ended. The former 3LW star gained popularity as a fan favorite in the popular trio but never released any music of her own. In a new YouTube video, Bailon revealed that singing runs in the family, letting her fans know that her sister, Claudette Bailon, is also a talented singer.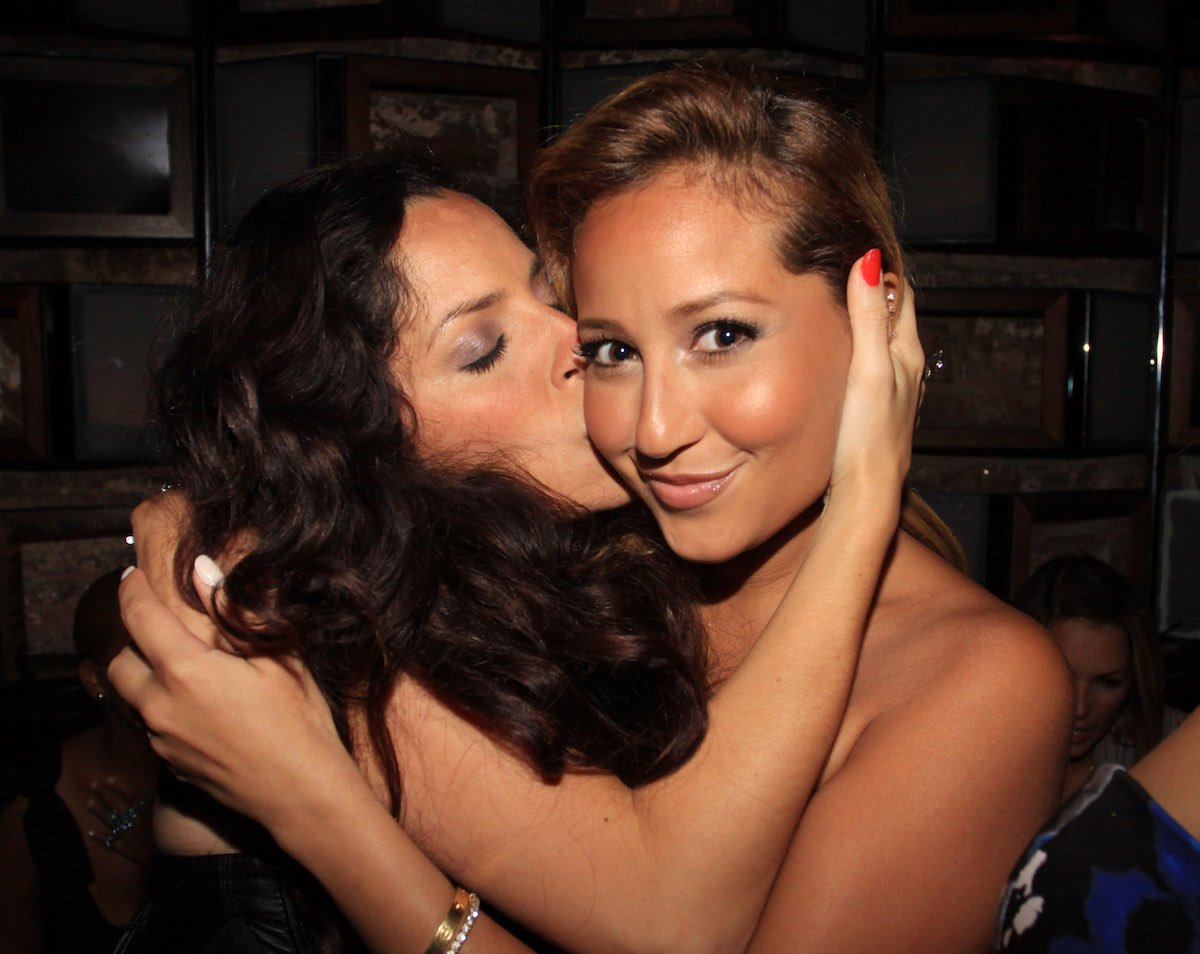 Adrienne Bailon and her sister have always had a close relationship
While Adrienne has her fair share of Hollywood friends, the only person she considers to be her best friend is her sister, Claudette. Adrienne has publicly declared Claudette to be her "soul mate." The two are so close that they did not have bridal parties at their weddings. Instead, they each served as one another's maid of honors.
Claudette shares the same sentiments as her sister. Though not in the spotlight, Claudette has been Adrienne's number one cheerleader. Claudette works as a nurse and is a married mother of two. Adrienne often shares images of the two with their families.
Adrienne Bailon reveals her sister can sing in new YouTube video
Adrienne isn't the only talented one in her family. She revealed during a Q&A with her Claudette in a new YouTube video that Claudette is a singer as well. The revelation took place when the two played a guessing game of which sister knows the other best. When asked which had a better singing voice, they both chose each other.
"I just have all the confidence in the world, but you [Claudette] actually have the better vocals," Adrienne insisted. Claudette disagreed, complimenting Adrienne on her expansive vocal range.
The two revealed that they grew up singing together, with Claudette believing their voices complement one another well.
Adrienne also revealed that Claudette sang background on all 3LW's songs. Music executives selected Claudette for her more mature tone and because is matched closely to Adrienne's.
Adrienne Bailon has been open about past insecurities with her voice
Adrienne previously shared that she's had insecurities about her singing voice. To her, she sounds too sophomoric.
"I don't like the sound of my own voice," she tearfully revealed during an episode of The Real. She's had several record deals with the promise of putting out her own solo album. Unfortunately, her dream of individual stardom with music never came to fruition, at least not yet. As a result, she gave up on music for a while.
Related: What Happened to Disney's 'The Cheetah Girls?'
For a long time, I think when I finished Cheetah Girls, I got a record deal with Def Jam and it didn't go the way I thought it was gonna go," she said. "There was so much more to music than just what I loved about music. I grew up singing in church. I sing every day but nobody knows it. I love to sing! I felt like the music biz is different than when I got in the game at 16 years old. It was about music and talent and singing. And to step out on my own and let my voice be heard, I'm scared. "What if people don't like it? What if it's not successful? I almost have been saying I would rather it not come out and just say, well, it never came out than for it come out and be wack. It also felt like at a certain time when I was doing my music, every other door kept opening up for me, but not music.

Adrienne Bailon, The Real
Thankfully, Adrienne's Grammy-winning husband, Israel Houghton, has brought out the best in Adrienne musically. The two have performed together twice on The Real. The first was shortly after their nuptials for a holiday performance of the Christmas classic, "Little Drummer Boy."
A few years later, they collaborated on a single, "Secrets," for Houghton's album The Road To De-Mask Us. She's also performed independently of Houghton on The Real in a tribute to her favorite singer, Selena Quintanilla.