The Advice Dolly Parton Would Give Her Younger Self: 'Buckle up, You Little Barefooted Hick'
Dolly Parton knew she wanted to be a star ever since she was a little girl. She wrote her first song at age 5. She got her first paying gig as a musician when she was 10. And she made her first record at the age of 12. The Queen of Country has accomplished quite a lot in one lifetime, and, in the words of her first autobiography, she still has plenty of "unfinished business."
Parton did an interview with USA Today back in Aug. 2020. She was named one of the publication's Women of the Century. During the interview, she was asked what advice she'd give her younger self. Her answer was very Dolly.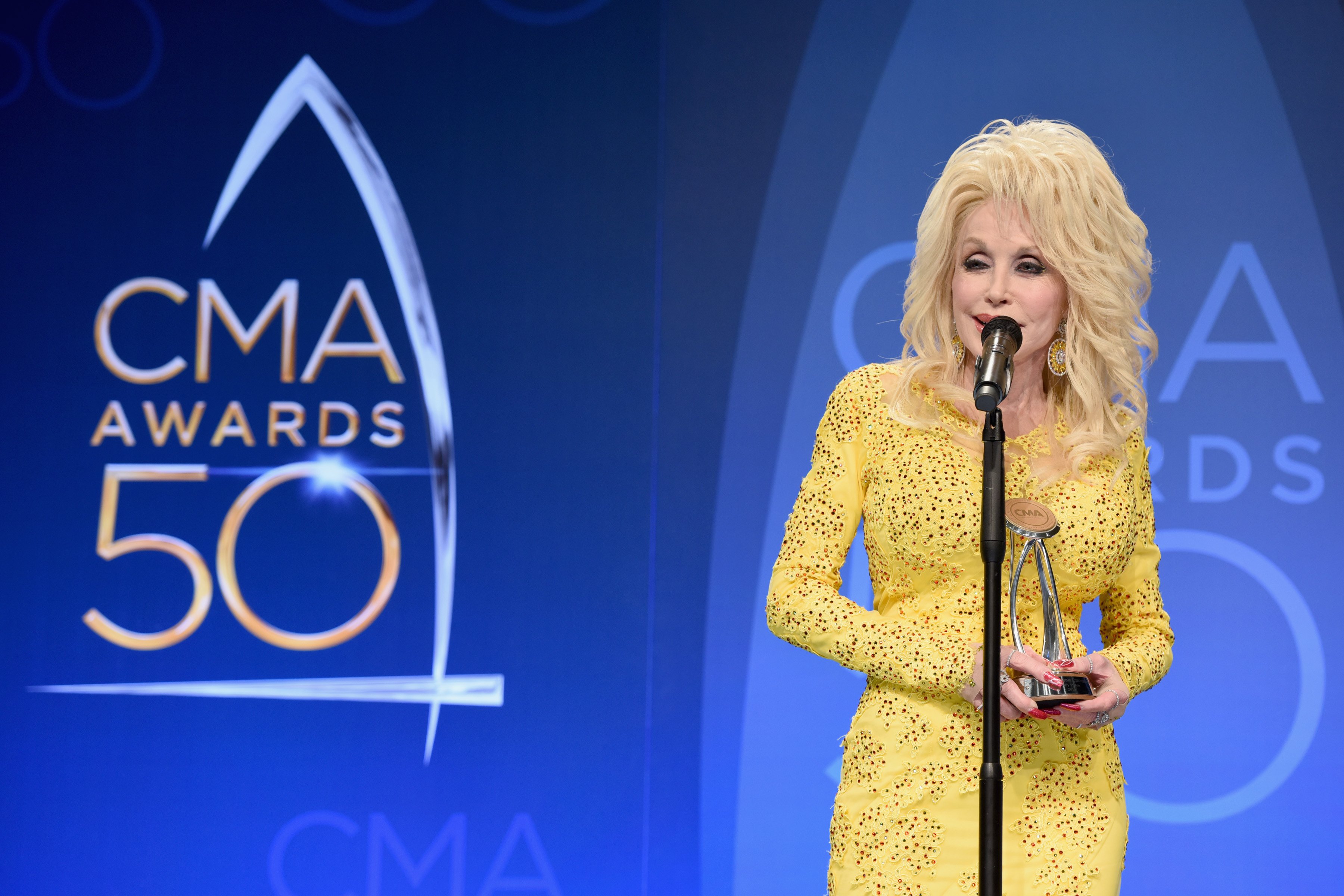 Young Dolly Parton had big dreams
According to Parton's 2020 book, Dolly Parton, Songteller: My Life in Lyrics, the "Jolene" singer grew up in shacks without electricity or running water in the mountains of East Tennessee. She had 11 brothers and sisters and two hard-working parents. The Partons didn't have much, but that didn't stop young Dolly from dreaming.
Growing up, Parton would sing into a stick with a tin can on top (her microphone) on her front porch (her stage) to the family's chickens and dogs (her adoring fans).
It wasn't long before she got to trade her stick, porch, and animals in for the real things.
"I imagined it, I dreamed it, I worked for it," she told USA Today, "and God was good enough to let me have it."
The advice Dolly Parton would give her younger self
Parton's dreams came true. But they didn't come easy.
When the interviewer asked Parton what she'd tell her young self, she said:
"I would just say buckle up, you little barefooted hick, and know that you're in for the ride of your life. This is what you want and you're going to get it, but you're going to have to work for it and try to love it. Just try to be strong, try to be tough and use all that redneck strength and knowledge you have and connect that with all the good things you can learn from it, but just know that you're a tough little cookie. You're going to have a wild ride, but you're going to love it."

Dolly Parton
'I'm never going to retire'
Parton is 75 years old. She's had a long, accomplished career. But the Queen of Country doesn't plan on hanging up her sequined cowgirl boots anytime soon. If she has it her way, she'll "work 'til [she] fall[s] dead."
In a separate interview, a few years earlier, USA Today asked Parton how long she plans on performing.
"As long as I feel good," she said.
"I'm amazed, at this point, of all the interest in my life," she continued. "I'm never going to retire. I just want to do greater work. As mom would say, I'm letting the spirit lead me."