Advice Sean "Diddy" Combs Gave Jennifer Lopez That She Still Follows Today
Jennifer Lopez dated Sean "Diddy" Combs from 1999 to 2001. Here's the advice he gave J.Lo during the early part of her career that she still follows today.
Jennifer Lopez and Sean 'Diddy' Combs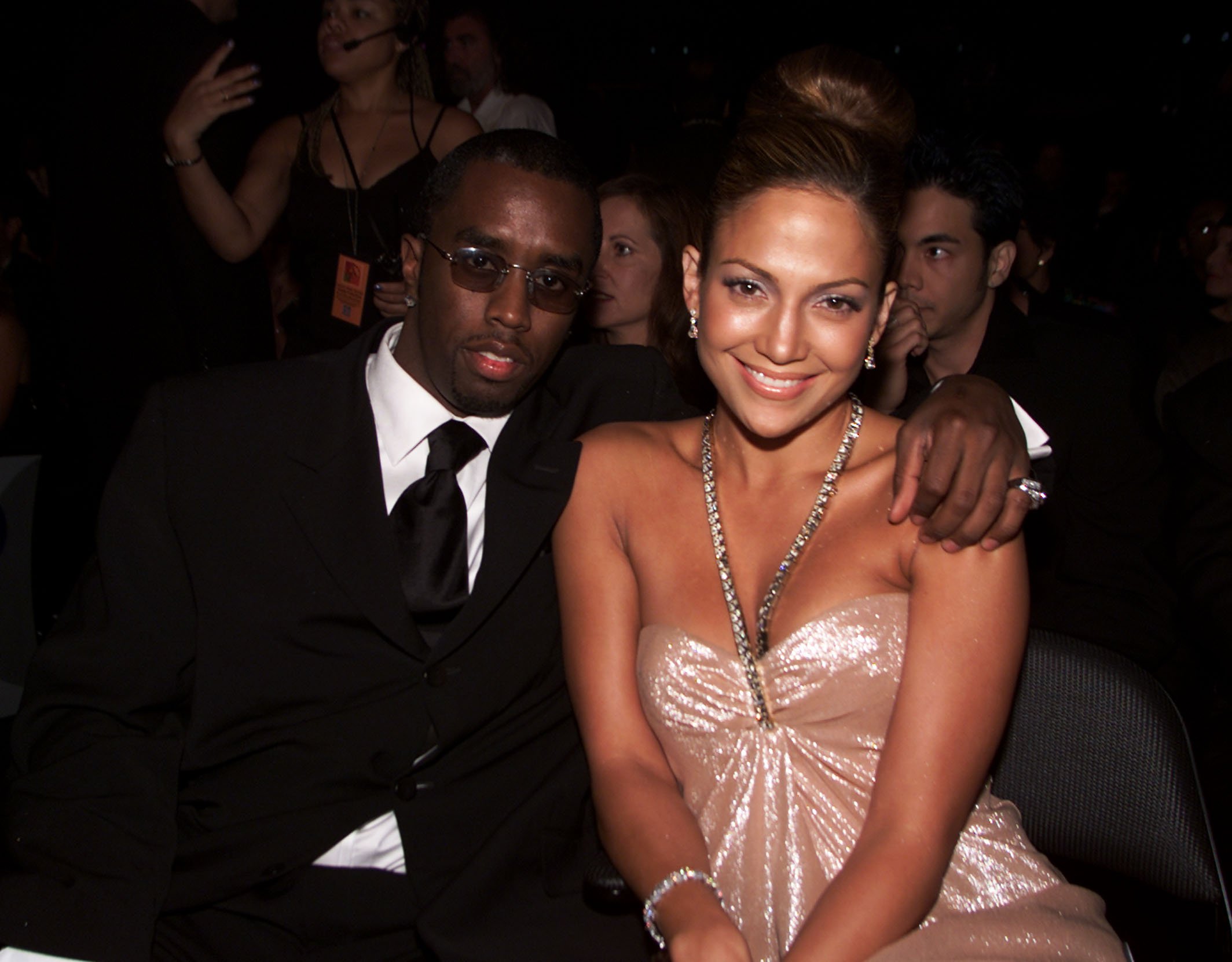 RELATED: Is Patriots Owner Robert Kraft Helping Alex Rodriguez and Jennifer Lopez Buy a Team?
Lopez describes the time during her relationship with Combs as "crazy." She says one good thing that came out of it was that he mentored her and helped her figure out what kind of artist she wanted to be.
"The Puffy era was just kind of a crazy, heightened time in my life," she told CBS Sunday Morning's Tony Dokoupil. "Puffy and I both grew up in the Bronx. He had been in the music business and had all this success. I was just starting and making my first album when I met him. He became kind of a mentor to me in that moment. We had this kind of crazy, tumultuous relationship that ended in a bang."
The advice Sean "Diddy" Combs gave Jennifer Lopez
Before Lopez released her first studio album, she received advice from Combs. In her book, True Love, she says he told her to be careful about what she says in her albums because it can define who she is as an artist. He advised Lopez to think carefully about the lyrics in each of her songs.
"I remember Puffy once saying to me while I was making my very first album, 'Be careful what you sing, be careful what you record, because it can define you,'" wrote Lopez. "Music is very powerful. It goes out into the universe, and it takes on an energy; it becomes part of your story. That's why I would never record anything that's too negative or too depressing—because that's not what I want my life to be about."
Lopez says music is much more than lyrics on a page. She says music represents her life as an artist. "Music isn't just songs, it's your life as an artist," wrote Lopez. "In many ways, you sing your future," wrote Lopez. "I believed that, and it always rang true with me. At this moment in my life, on a very visceral level, I wanted to dance again, and I wanted to love again so I wanted to sing about it. I feel like every song I've recorded has been given to me in some way—every song has come to me at the right moment."
Jennifer Lopez follows her heart
Lopez says she learned how important it is to listen to your gut and follow your instincts. She says she used to make her own decisions, but she gradually got off course and veered away from being independent. Now, she takes the time to listen to her gut and do what feels best to her.
"When I first started my career, I always made my decisions on my own; I always knew what was best for me," wrote Lopez. "I didn't have anyone telling me what to do or where to go. I followed my heart, followed my instincts, and listened to my gut. Because the truth is, nobody knows what's best for you better than you."
Follow Sheiresa Ngo on Twitter.