The Advice Stevie Nicks Would Give Her 40-Year-Old Self: 'You Know What's Best for You'
Stevie Nicks doesn't regret much about her long career, but there are a couple of things she wishes she hadn't done. Things that inevitably took years off her life. Nicks' music has kept her afloat through her various ups and downs over the years, but if she had the chance to go back in time to give her younger self some advice, would she do it? She would, only she wouldn't visit her younger self.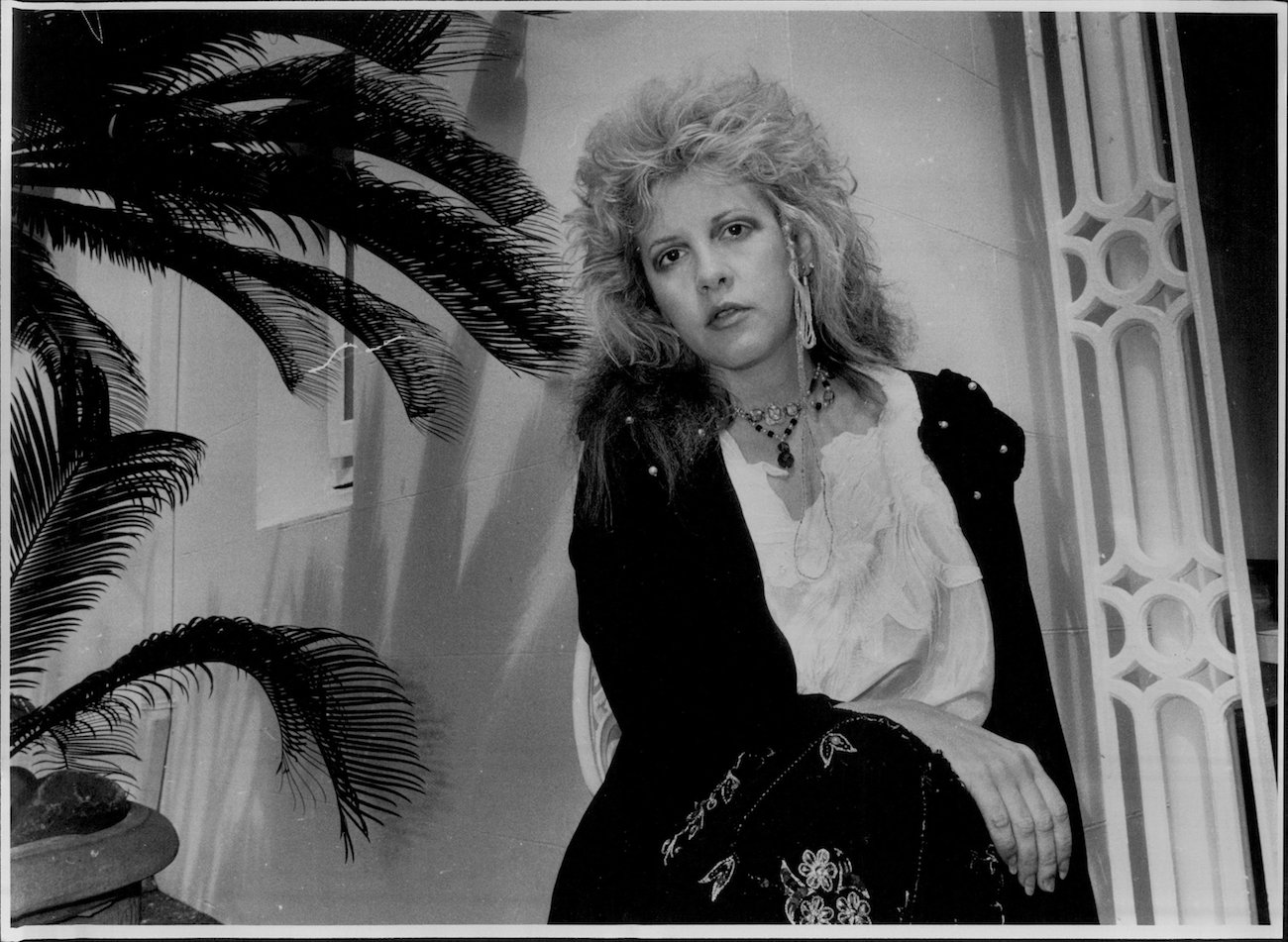 Stevie Nicks would travel back in time to her 40-year-old self
During an interview with Rolling Stone in 2017, Nicks was asked, "What advice would you give to your younger self?" Nicks said she wouldn't go all the way back to when she was young. She'd just go back when she was in her 40s.
"How about my early-forties self? That's when I walked out of Betty Ford after beating coke. I spent two months doing so well," Nicks said. Before checking into Betty Ford, doctors told Nicks that if she snorted cocaine one more time, she'd die. Around that time, she wrote the song "Mabel Normand," about a silent film star who died of cocaine addiction.
However, after Nicks got clean, many people in her life started telling her to go to a doctor who was supposed to be good. She went, and it turned out to be one of Nicks' biggest mistakes.
RELATED: Jimi Hendrix Dedicated A Song to Stevie Nicks Before She Joined Fleetwood Mac
Nicks would tell her 40-year-old self to listen to yourself, not others
Nicks was doing well when she got out of rehab, but that quickly changed when the people around her suggested she go to this particular doctor.
"All my business managers and everyone were urging me to go to this guy who was supposedly­ the darling of the psychiatrists," Nicks said. "That was the guy who put me on Klonopin. This is the man who made me go from 123 pounds to almost 170 pounds at five feet two. He stole eight years of my life."
Nicks says she could have done many more great things if she'd never gone to that particular doctor. "Maybe I would have gotten married, maybe I would have had a baby, maybe I would have made three or four more great albums with Fleetwood Mac. That was the prime of my life, and he stole it. And you know why? Because I went along with what everybody else thought.
"So what I would tell my 40-year-old self: 'Don't listen to other people. In your heart of hearts, you know what's best for you.'"
RELATED: Why Stevie Nicks Has an 8 A.M. Bedtime: 'I Need Therapy'
Nicks regrets using Klonopin
The people in Nicks' life who persuaded her to go to the psychiatrists only wanted what was best for her. They were afraid that she'd start using cocaine again. However, the doctor just made things worse for Nicks. He prescribed Klonopin, a tranquilizer, and Nicks suddenly swapped one harmful drug for another.
Looking back, Nicks only has a hatred for the doctor who took years off her life. "If I was driving a car and he was crossing the street I might run over him," she told the New York Times. Still, Nicks tries not to let her anger get the best of her because it isn't productive.
What is productive is bringing awareness to the harmful drug. Nicks tries to warn as many people as possible about Klonopin and says that if a doctor tries to put you on the drug, it's in your best interest to run away screaming.
How to get help: In the U.S., contact the Substance Abuse and Mental Health Services Administration helpline at 1-800-662-4357.