Aerosmith's Steven Tyler Describes When His 'Childhood Ended'
Aerosmith front man Steven Tyler enjoyed an adventurous childhood. He traveled with his family and had the opportunity to learn about life and music. However, the musician says there was a moment when his "childhood ended." Here's what Tyler said about that time in his life.
Steven Tyler and 'Snoop Dogg Lodge'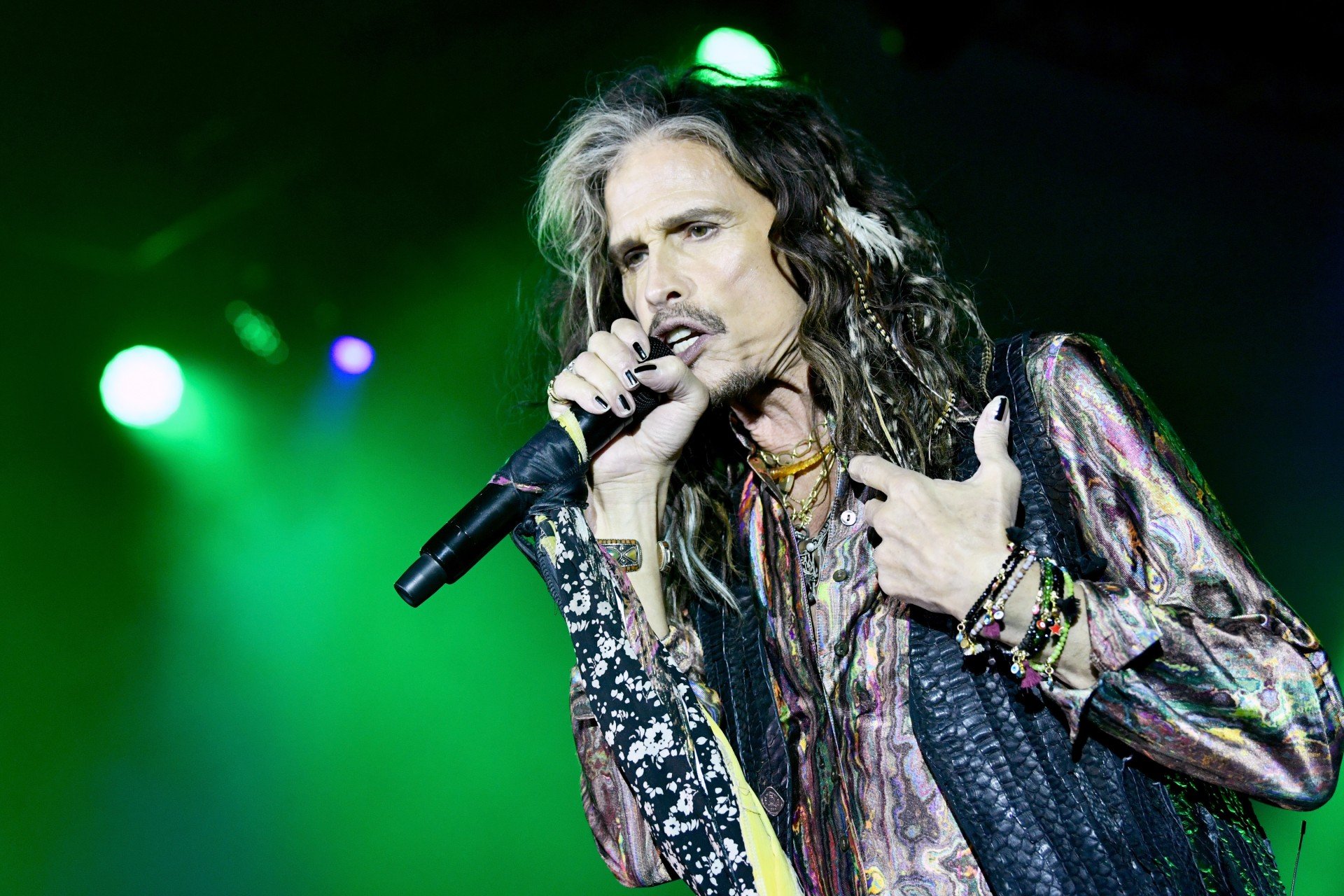 In his book Does the Noise in My Head Bother You? Tyler says his father used to play the piano at an establishment called Soo Nipi Lodge, which was located in Sunapee, New Hampshire. Tyler used to spend his summers in Sunapee with his family when he was a child. It's implied many people smoked marijuana at Soo Nipi, because Tyler joked the lodge should have been called Snoop Dogg Lodge.
Steven Tyler describes the night his 'childhood ended'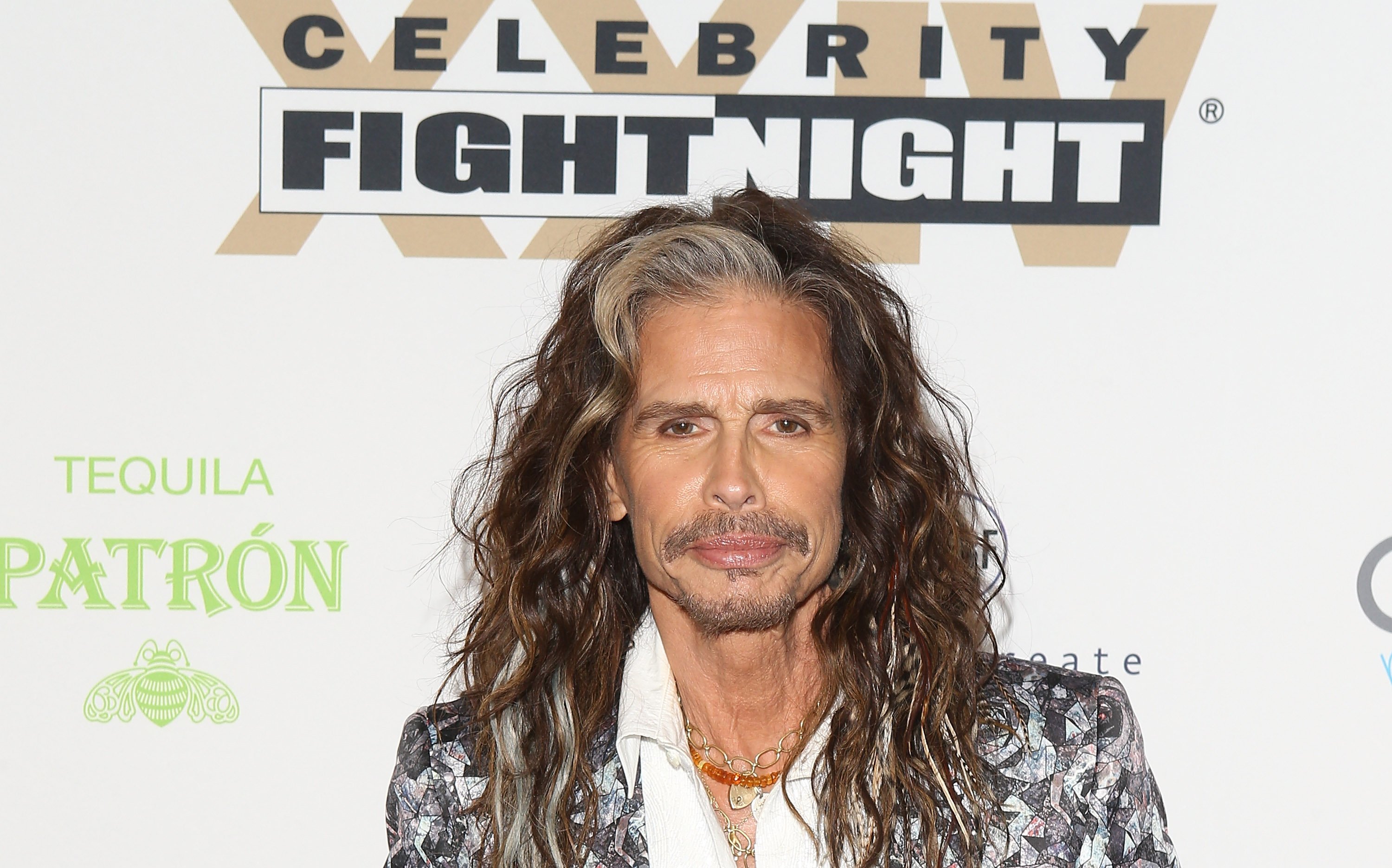 Tyler says had a lot of good, clean fun as a child. However, in his book he recalls the night his "childhood ended." According to him, when he was 13 years old, he quickly transitioned from innocence to the "evil world of dope."
Tyler says there were times when he would see the staff at Soo Nipi lodge rolling up marijuana. He also remembered the time he went to hear a band at a place called the Barn. He says someone in the bathroom was rolling marijuana. He then turned to Tyler and asked him if he wanted to try some. Tyler declined at first, mostly because the film Reefer Madness put a lot of fear in him. The 1936 movie claimed smoking marijuana could cause mental illness. However, Tyler later accepted the offer.
Tyler says that night his "childhood ended." He says that moment eventually led to him doing other things that were illegal. According to him, he's not sure exactly what happened, but he began doing "everything" that was "illegal, immoral, or fattening."
Steven Tyler began growing marijuana
Tyler soon began growing marijuana and hiding it from his family. He didn't want anyone to find his stash, so he planted marijuana near the power lines not far from his home. He chose this spot because it was far away, but not too far for him to go and water his marijuana plants. Tyler decided to take a fish and cut it into small pieces. He then placed the fish inside a stone wall so the sun's heat would cause it to ferment.
This turned out to be a bad idea. Tyler says before he knew it, flies started buzzing around his marijuana plant. He says the fish became "rotten" and "stinky." However, that didn't deter him from continuing with his project. He says he put the pot seed in the ground. He remained dedicated to his pot plant and watered it every day. After two months, Tyler says he had a "freakish bonsai of a pot plant."
Tyler knew there was a problem with his plant when it stopped growing. He noticed the stems were hard. He later discovered the plant wasn't growing because pesticides were sprayed underneath the power lines. This caused the plant's growth to slow down significantly. Despite the plant's stunted growth (it only had seven leaves), Tyler says he pulled the leaves off and smoked it. "I still loved getting high and being in the woods," says Tyler.
Follow Sheiresa Ngo on Twitter.