Jamie Called Aesha a Bully After 'Below Deck Down Under' Because 'He's Getting a Lot of S*** Online' – Aesha Scott Exclusive
Aesha Scott from 'Below Deck Down Under' said Jamie Sayed is calling her a bully over the whole 'b****' comment in an effort to deflect from his 'poor management' style.
Aesha Scott regrets joking with Jamie Sayed on Below Deck Down Under but said he's only calling her a bully because people are dragging him for his management style. And he's trying to deflect.
Sayed took to Instagram after a heated Below Deck Down Under episode where he became angry when Scott, Brittini Burton, and Magda Ziomek called him a b**** during a drunken crew night on the town. He told the crew he didn't like being referred to as a "b****" even though they were using the term in a playful way.
The next day Sayed was so annoyed, so he told Captain Jason Chambers that the crew did not respect him. But he was then frustrated when Chambers didn't do anything.
Sayed said on Instagram that Scott and Burton essentially bullied him and it shouldn't have been tolerated in the workplace.
Captain Jason listened to Aesha on 'Below Deck Down Under' – not really Jamie
Scott thinks Sayed may be lashing out at her because Chambers seemed to listen to her – and not especially to him. "Oh, I'm a bully? Get out of here," Scott told Showbiz Cheat Sheet. Adding that Chambers' inaction to his frustrations only made Sayed angrier. "So, yeah, I think that he already had a lot of frustrations with Jason not listening to him."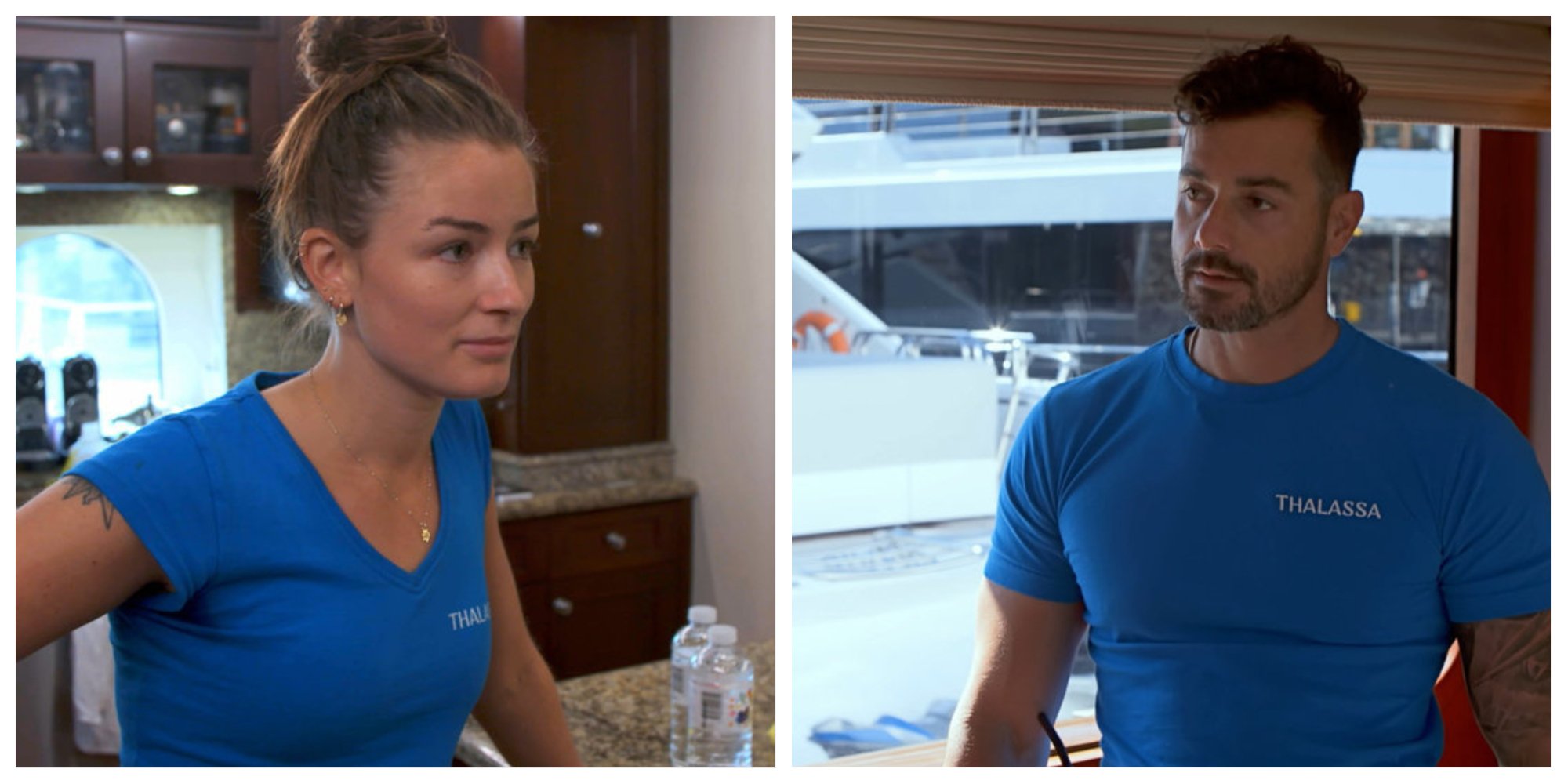 "And he seemed to listen to everything that I said," she recalled. "So I think that he did probably have a little bit of a chip on his shoulder towards me."
Aesha said the entire crew joked with the 'b****' word
Scott said the whole "b****" calling was something the entire crew did throughout the season. "I think with the whole Jamie situation, it was so difficult because all of us were walking around the boat, like the whole season, we were like, 'Yo b****!' It's just what we all did with each other," she said. "It was so friendly. And I guess I hadn't realized that I hadn't said it to Jamie up until that point. So when we started to, it was in a very jovial, friendly kind of way. And his reaction was surprising."
"But when I walked away in my mind, I was like, 'Respect it. That's what he's asked. Respect it. Respect it.' But then after I had a few drinks, I just couldn't," she admitted.
"And I know that it was childish. Absolutely. And I said to him a couple of days later, it was childish and I apologized," Scott said.
Aesha also thinks Jamie is playing defense after some 'Below Deck' fans and crew slammed his management style
Scott thinks Sayed is probably defensive now that some fans and crew are slamming his management style. Second stew Tumi Mhlongo recently referred to his management style as "s***ty" on Hannah Ferrier's podcast.
"I think the reason that I couldn't respect it was because he's tried to turn it into this much bigger meaning. Because he's getting a lot of s*** online for his poor management," Scott said. "And so he's trying to turn it into this much bigger issue. And now we're bullying him. But being with him the whole season and being around him, I could tell the reason he was reacting like that is because that is his whole identity. He's desperate to be macho and manly and b**** is a feminine word."
"And so he couldn't stand it because that went against his identity," she continued. "And so something like that, I can't respect that's so stupid. So that's why after a couple of drinks, I just couldn't resist and egged Madga on. And we apologized and all of that."
"But I think for him to run straight to Captain Jason without chatting to us, especially Brittini [Burton], who worked her a** off for him all season. I just thought it was a really s*** move on his part and kind of showed me that you're not that macho because you can't even come and have a conversation with your crew members before you run to Daddy," she added. "And now he's turned it into we're bullying him."
So where does this leave Sayed and Scott today? "I see right through his game," she said. "It's made me lose so much respect for him. So no, we're not in touch."
Episodes of Below Deck Down Under are currently streaming on Peacock.
For more on the entertainment world and exclusive interviews, subscribe to Showbiz Cheat Sheet's YouTube channel.