AEW Fans Upset With Jon Moxley and Minoru Suzuki's Dynamite Match
AEW continues to prove it's the best wrestling promotion in the world. Last night's episode of AEW Dynamite promised to be a stacked card with CM Punk and Bryan Danielson making appearances and Jon Moxley in the main event. However, fans felt disappointed by the end of the TV show, particularly by the last match. Read on to find out why.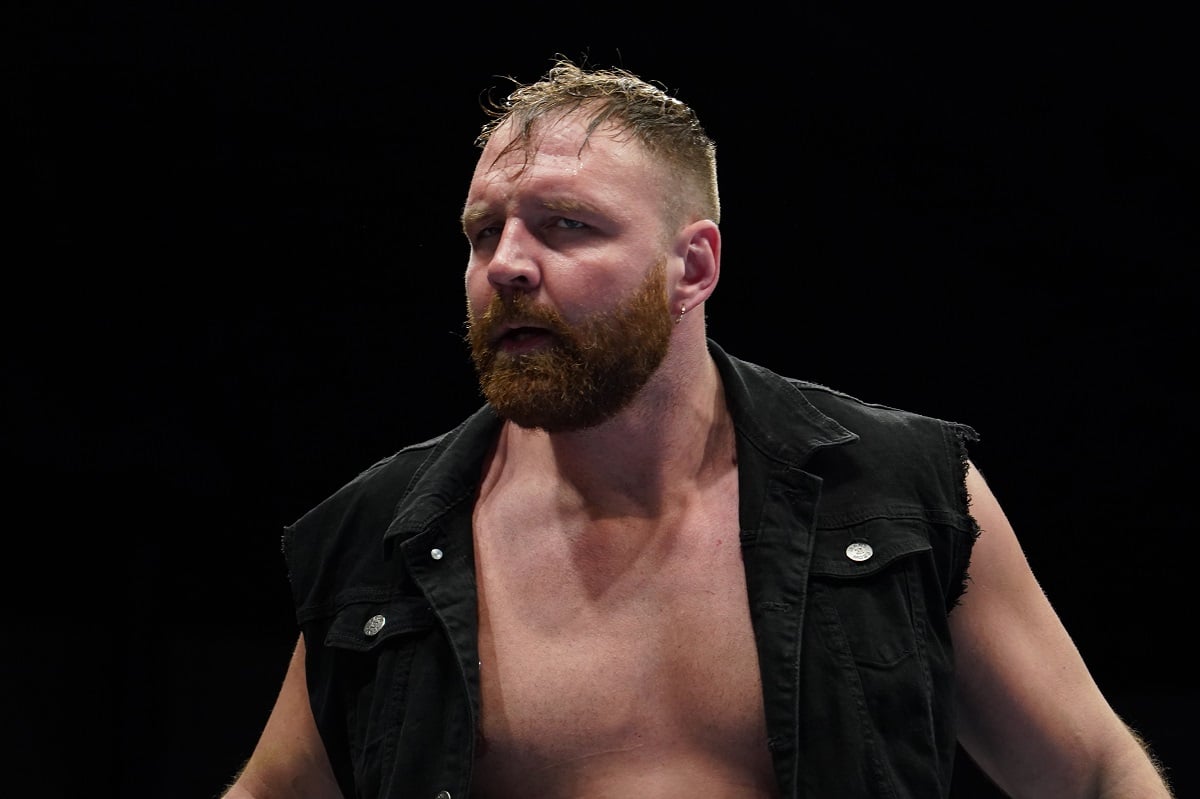 Fans upset Jon Moxley and Minoru Suzuki's match didn't get more time
Moxley is issuing challenges for any wrestler from NJPW to come to AEW if they want to fight him. After defeating Satoshi Kojima at All Out, Moxley's next challenger was revealed as Minoru Suzuki. Suzuki is a Japanese wrestling legend and former opponent of Moxley. Their first match occurred in February 2020 in what was deemed as an epic battle.
When Moxley vs. Suzuki was announced for AEW Dynamite, fans were ecstatic. However, that feeling changed following the match. Although the two men put on a heck of a battle, fans felt their bout didn't live up to the hype. On a Reddit thread, AEW fans agreed that the main issue with the match is it was too short. "You get Suzuki on Dynamite; you gotta give him at least 15 minutes," wrote one viewer. Another commenter chimed in with, "That should have started the show and been given all the time it needs."
AEW Dynamite had a packed show
The timing seems to be a big issue when it comes to booking episodes of AEW Dynamite. Last night's broadcast was another packed show with CM Punk delivering a promo and setting up his next feud with Team Taz. Danielson also made his Dynamite debut to confront Kenny Omega, Adam Cole, and the rest of The Elite.
Ruby Soho was also in action as she fought Britt Baker's henchwoman, Jamie Hayter. Other matches also included "Powerhouse" Will Hobbs vs. Dante Martin, Malakai Black vs. Dustin Rhodes, and The Dark Order vs. The Pinnacle. Aside from the fights, there were a few backstage and promo segments, including one from MJF insulting the Cincinnati crowd, which set up a feud with Brian Pillman Jr.
What's next for Jon Moxley?
Although fans criticized his match with Suzuki, it was still a huge night for Moxley. The hometown hero scored a victory and had a post-celebration with the fans. As for what's next for the AEW wrestler, well, that remains to be seen.
Aside from AEW, Moxley also wrestles for NJPW, and he was a huge factor in the two promotions agreeing to work together. There's been plenty of NJPW wrestlers stepping up to Moxley's challenge. Yet, there's one man he wants to get his hands on, and that's Hiroshi Tanahashi. According to Wrestling Inc, a match between the two is still in the works, but it's unknown when it will take place. When and if it does occur, let's hope their match is given proper TV time.