Afeni Shakur is the Subject of a New Authorized Biopic — Here's What We Know About Her
Afeni Shakur, the late mother of the legendary rapper Tupac Shakur, is the subject of a new, authorized biopic. Here's what we know about her.
Afeni Shakur is the subject of a new authorized biopic. The announcement of the new flick — tentatively titled Peace, Love & Respect; the Afeni Shakur/Panther 21 story — was made exclusively on Variety. So, here's what we know about the woman who was more than just Tupac Shakur's mother.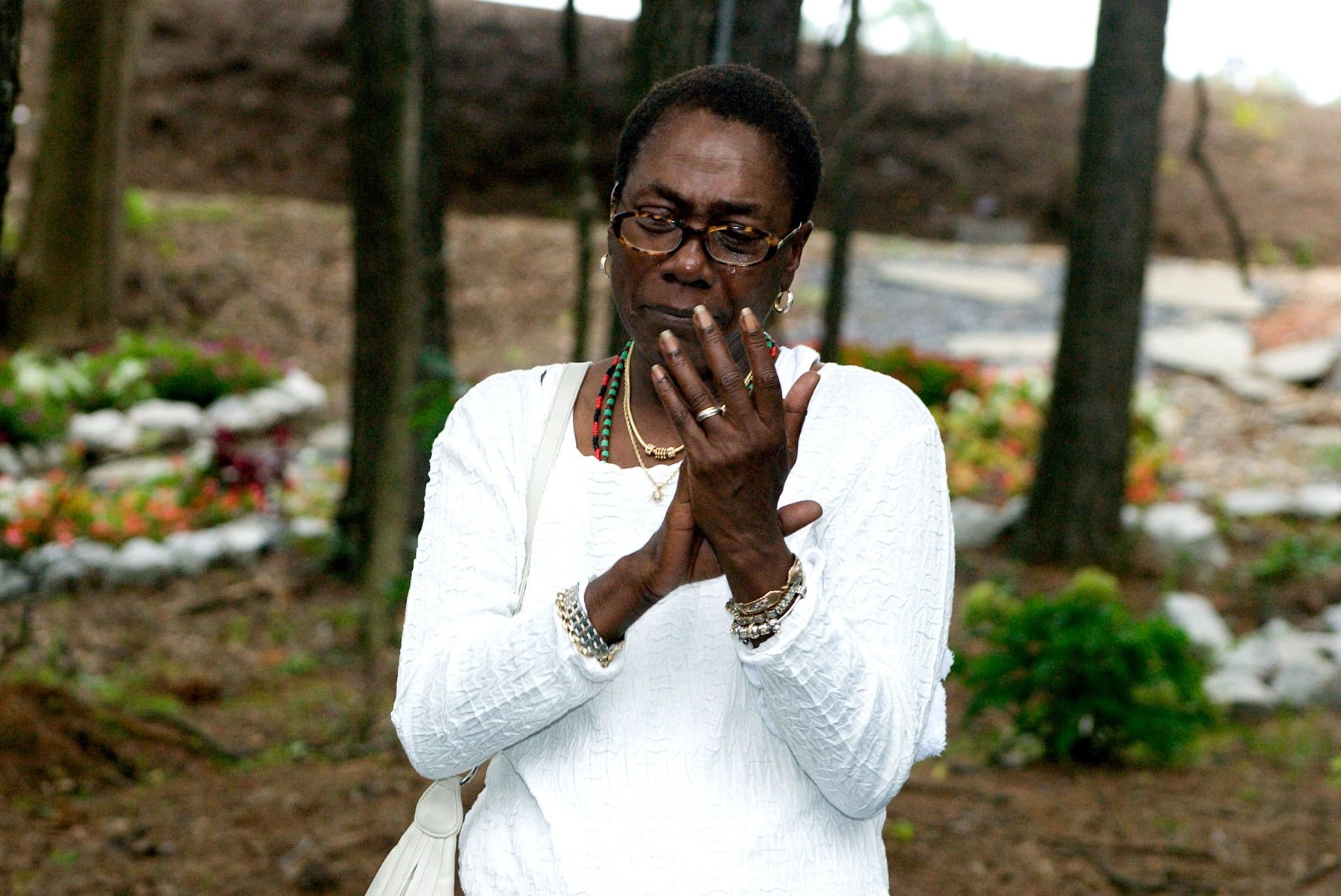 Afeni Shakur was a member of the Black Panther Party
Born Alice Faye Williams in North Carolina, Afeni Shakur moved to the Bronx with her mother and sister in 1958. Though she excelled in school, she eventually dropped out. Thereafter, she joined a street gang called the Disciples. But she eventually straightened out and become a mail carrier, one of the first in the city of New York.
In 1968, she joined the Black Panther Party after hearing Bobby Seale speak. She changed her name to Afeni Shakur after she married Lumumba Shakur in 1968. In 1971, she gave birth to her son Lesane Parish Crooks. But "Lesane" was later renamed Tupac Amaru Shakur. When Lumumba discovered he wasn't Tupac's biological father, he split.
In 1975, she remarried — this time to Mutulu Shakur. Together, they had a daughter named Sekyiwa. Unfortunately, she developed an addiction to crack cocaine after she'd divorced Sekyiwa's father. And this addiction would continue even during Tupac's rise to fame. Ultimately, the pair reconciled, and he wrote the classic track "Dear Mama" in her honor.
She was also the executor of Tupac's estate
In 1996, Tupac was killed. After that, his close friends Jasmine Guy and Jada Pinkett-Smith rallied around his mother. In 1997, Afeni Shakur told People that Guy and Pinkett-Smith helped her hire a lawyer to sort out Tupac's assets. And that, ultimately, became her cause celebre.
"Afeni, whose son was murdered at 25, is co-administrator (with her attorney, Richard Fischbein) of Tupac's fortune, currently estimated at $8 to $10 million, which includes a thriving record catalog," reported the outlet. "She also supervises a library of nearly 200 unreleased Tupac recordings—possibly worth as much as $100 million—which she hopes to package as a series of albums beginning with the just-released R U Still Down? (Remember Me)."
Afeni Shakur managed Tupac's estate until she died in 2016. Her cause of death was cardiac arrest. She was 69 years old.
What do we know about the new authorized biopic?
Variety was the first to break the exclusive report about the new authorized Afeni Shakur biopic. Jamal Joseph, who was one of the "Panther 21" along with Shakur, will serve as an executive producer. Additionally, Jasmine Guy will also serve as an executive producer.
Guy, best known for her role in A Different World, penned Shakur's biography in 2005. And she told Variety that she couldn't wait to work on the official biopic.
"I was honored when Afeni asked me to author her biography. Now, I have the opportunity to honor her life and her legacy on the screen, and I am very excited to share her remarkable story this way," she said.