After Denying Abusing Eva Marcille, Kevin McCall Admits He's Hit Women in the Past
Former RHOA star Eva Marcille is adamant that her ex Kevin McCall was abusive during their brief relationship. Even after their split, she claims McCall stalked her for years, causing her to live in constant fear. McCall has denied Marcille's allegations but recently admitted to hitting another woman.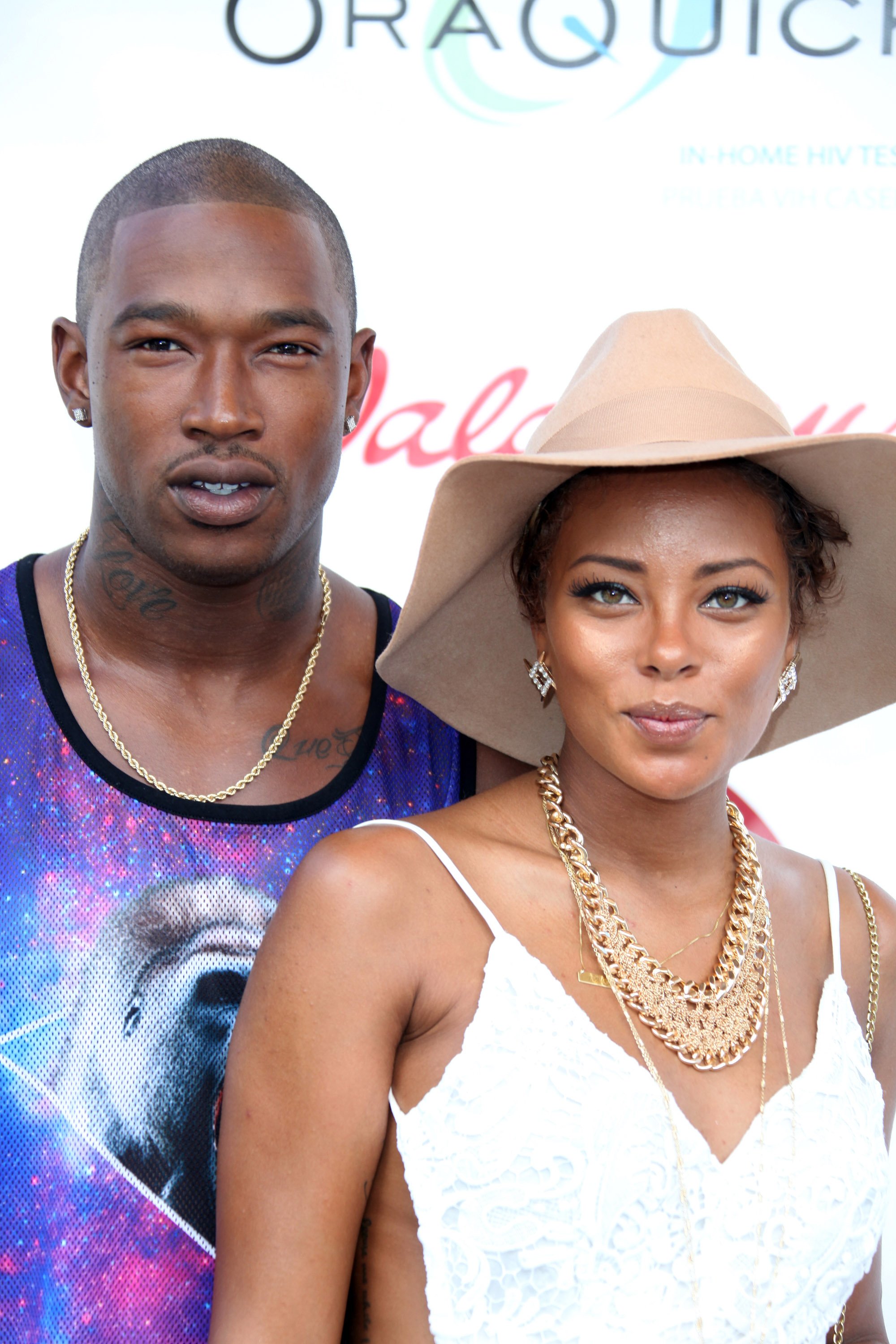 Eva Marcille accuses Kevin McCall of physical abuse; McCall denies her claims
Marcille admits that she and McCall did not date for a significant time before she became pregnant. They met and began dating not too long after her split from actor Lance Gross. She says the two weren't even in love but tried making the relationship work for the sake of their unborn child.
But amid becoming pregnant, Marcille says McCall began abusing her – physically and emotionally.
RELATED: 'RHOA': Why Eva Marcille is Still Hiding from Her Ex
"He [McCall] was definitely extremely violent, physically abusive," Marcille emotionally revealed during an episode of The Rickey Smiley Morning Show. "His inability to have self-control of his frustration and the way he takes it out…he's not a small guy, he played division one football."
She says the final straw was after their daughter Marley Rae was born. Marcille claims McCall chased her around their home, tried to grab their newborn out of her arms, and kicked down four doors trying to get to her. She was granted a restraining order and full physical and legal custody of Marley Rae.
In a now-deleted Instagram post, McCall denies ever being abusive to Marcille, writing, "If you watch reality TV you KNOW not many people can out "talk" her let alone win an argument," he wrote. "Verbal abuse? Impossible and she too damn fine for any man to chase around his house let alone assault. Who would hit Eva Pigford bro? Yal crazy as hell."
Kevin McCall admits to hitting a woman and blames her for attack
Recently, McCall appeared on Thee Kraig Smith podcast and addressed his social media controversies and the perception that he beats on women. According to McCall, it started with a post that he says was all in jest.
"I just was talking s–t and trying to get attention just like I got Chris Brown's attention when I posted a picture of Rihanna's face all beat up," he said. "This is before I had allegations of the second victim …'alleged' victim [of abuse]."
Per McCall, there is some truth to the woman's claim but he says she's to blame as she initiated it.  "Which I did hit her, 'cause she hit me. Which is not cool."
When the host chastised McCall for his actions, McCall snapped back and made several threats, saying he's gotten into fights with others who've made similar remarks about his history with women.
"I've even beat up n—as over this," he told them. "So if you want a fade over this, if you feel like I shouldn't hit women, catch a fade outside bro. So don't sit here and act like you think I'm some weird a– n—a bro."
McCall continued, "I'm a real a– n—a. I f— up n—as bro. It's n—as that come around that try to jump me. It's n—as that wait until I get around a camera and switch the f—in narrative. So if you got a problem, if you think I hit women…catch a fade my n—a. Don't play with me like that. I don't hit b—-es bro. I got two daughters my n—a!"
Mccall reportedly left the room before things were settled between the two men off-camera via a conversation.