After Denying Romance With Actor Shemar Moore, Moniece Slaughter Has a New Man
Moniece Slaughter set social media ablaze when she posted a video of her and actor, Shemar Moore. The Love & Hip Hop star had fans wondering if the two were dating, but she later took to Instagram to clarify that she and Moore are longterm friends. Slaughter may have shot down claims that she and Moore are together but that does not mean she's single. The singer recently revealed that she's dating a new man.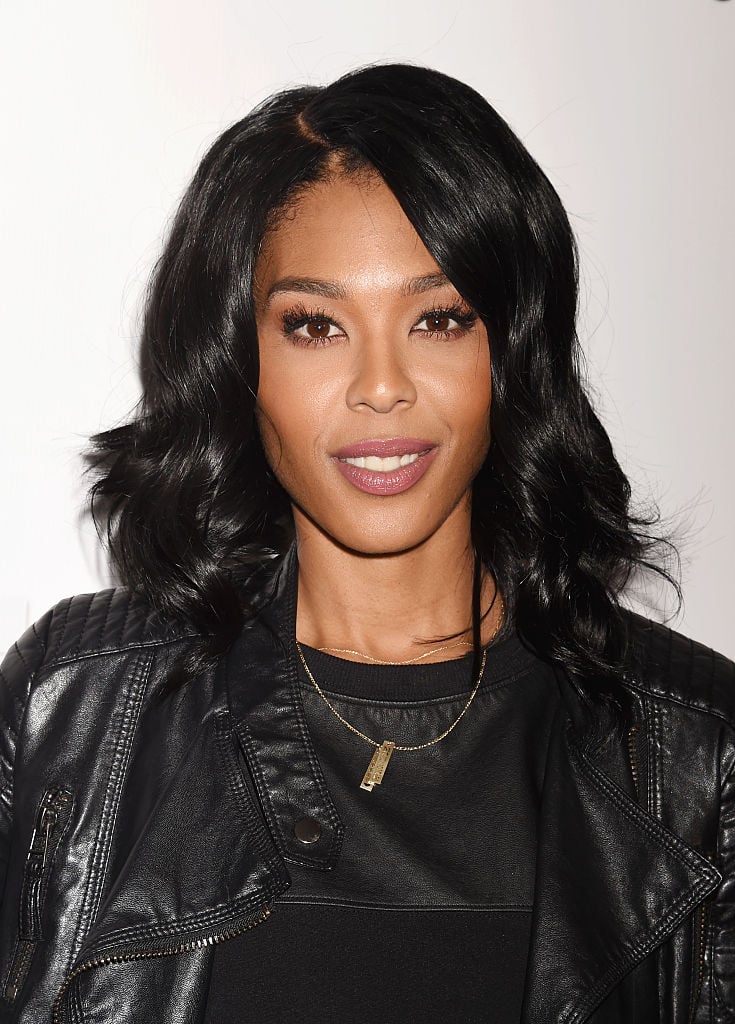 Moniece Slaughter denies dating Shemar Moore after video of them together surfaces
Slaughter sent shockwaves to her 1.6 million Instagram followers when she posted a video with her and Moore. The two were in close proximity, with Slaughter referring to Moore as "Shammy Wammy" and the two were embracing.
Moore spoke to knowing Slaughter personally and spoke fondly of her. She told her followers that he knows the "real" version of her, outside of her reality television persona. "That s**t you see on TV, that's just a show," he said. "This is a bad b**ch right here. She's a bad b**ch, good people."
But Slaughter later revealed that her relationship with Moore was strictly platonic. She explained that she appeared in an Instagram live with Moore to defend him against backlash that he was not using his platform to speak on racism in America. Both insisted that the two are just friends.
Related: Is 'Love & Hip Hop' Star Moniece Slaughter Dating Actor Shemar Moore?
I know this man, I know his heart, he knows me, he knows my heart. We know each other in ways that you guys as viewers and fans as both of us individually and collectively don't. We sit here and we have these heartfelt, tearful conversations just about life in general and it's not my place to say what he plans to do or not to do…just know that I was here and I witnessed him reach out to his peers to say, 'Hey, this is a marked uniform and I've gotta do my part.'


Moniece Slaughter
Moniece Slaughter reveals she has a new man
Soon after shooting down speculation that she and Moore were an item, Slaughter posted a series of workout videos of her and her new beau. In one of the videos, the two share a kiss, but his face is not shown. 
From the looks of her social media, the reality star has been working hard to get in shape, with her new man as her trainer. She revealed in one of the videos that her boyfriend is from France – and in one of the videos, he's overheard talking while he's filming. His French accent is distinguishable in the footage. She also shared a video of him giving her a foot massage. 
During one Instagram live Q&A with fans, she revealed that her boyfriend has met all of her male friends, and they all gave Slaughter their seal of approval. She refers to her new boyfriend as Dom, and admitted that he would prefer that she "tones down" some of her outspoken and bold behavior, but that he ultimately accepts her for who she is.
Slaughter previously was in a longtime relationship with another woman, A.D., that was documented on Love & Hip Hop. Their breakup was toxic, something that Slaughter acknowledges and claims that her new relationship is healthy and refreshing.