After Queen Elizabeth Dies, It Could Be Decades Before the British Monarchy Sees Another Woman on the Throne
It's hard to remember a time before Queen Elizabeth was seated on the throne. As the longest-serving monarch in British history, Her Majesty has seen Prime Ministers, U.S. presidents, popes, and other world leaders come and go. But as they say, all good things must come to an end.
The most fascinating aspect of Queen Elizabeth's reign is that she was never destined to become queen in the first place — it was only because her uncle, King Edward VIII, abdicated to marry Wallis Simpson that Elizabeth's father ever became king.
Once Queen Elizabeth dies, the throne will go to her son and heir apparent, Prince Charles. And then it could be decades before we see another woman take the throne.
British laws of succession used to favor male heirs
Growing up, Elizabeth was never considered the heir apparent or called the Princess of Wales even though she was her father's eldest child. That's because traditional laws favored male children in the line of succession and if her parents would have had a son, he would have immediately moved to the first in line position. Elizabeth never received her proper title even years after it became clear that King George VI would never have another child.
Ultimately, King George VI only had two daughters, Elizabeth and her younger sister Margaret. Elizabeth became the Queen Regnant when her father died in 1952.
Queen Elizabeth made sure female heirs retained their spots in line
The Succession to the Crown Act of 2013 ensured that female heirs would be treated equally to males, at least when it came to succession. That means Princess Charlotte maintained her position in line even after her younger brother Prince Louis was born. Under the old rule, that would not have happened.
But it doesn't matter because Princess Charlotte has an older brother who is ahead of her in the line of succession. Right now, it appears the British monarchy will consist of kings for many more decades.
Who will be the next queen of the United Kingdom?
After Queen Elizabeth dies, Prince Charles will become the king and Camilla could become Queen Consort or Princess Consort — it's unclear which she will choose. After Charles dies or retires, Prince William will become king and Catherine, Duchess of Cambridge will become Queen Consort. Next Prince George will rule. So when will a woman sit on the throne again?
That will depend on several factors. If Prince George marries and has a daughter, she would remain next in line for the throne even if he had sons afterward thanks to Queen Elizabeth's progressive new law. But that's a long way down the road and anything can happen between now and then.
It's worth mentioning that the last female ruler before Elizabeth was Queen Victoria, who served from 1837 until her death in 1901. Elizabeth didn't become queen until more than 50 years later.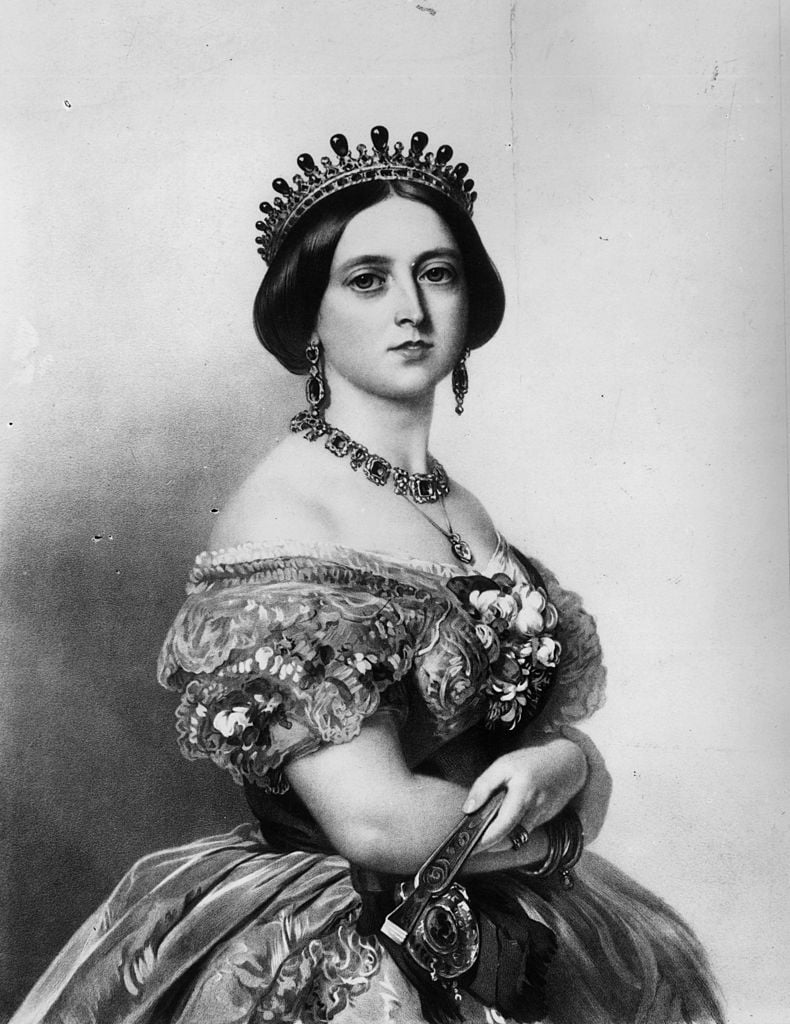 The British monarchy is in jeopardy
The future of the British monarchy is uncertain for so many reasons. With a constant barrage of bad press, including Prince Andrew's fall from favor in connection with the Jeffrey Epstein sex scandal, some citizens are questioning if the monarchy is even necessary anymore. Prince Harry and Meghan, Duchess of Sussex also retired and further compromised the family reputation.
But Prince William still enjoys a high popularity level and the public seems enamored by his children, too. If he continues on his current path, there's no reason to believe the monarchy won't be around decades from now. Abolishing the ancient institution would be a shocking move.
It will be decades until another woman rules the United Kingdom
However, that doesn't answer the important question at hand: when will the people have another queen? If Prince George has no children, then his sister Princess Charlotte would be next in line behind him. He could also give up the throne in a myriad of other ways.
No matter what, it will likely be many decades before another woman sits on the throne. Long live the queen!