After Quitting 'Basketball Wives,' Tami Roman Has a New Show Coming To VH1
Tami Roman may not be on Basketball Wives anymore and has no plans on returning. But that doesn't mean she's counted out unscripted television. The reality star-turned-actress reportedly is working on a new hidden-camera show set to air on VH1 this year.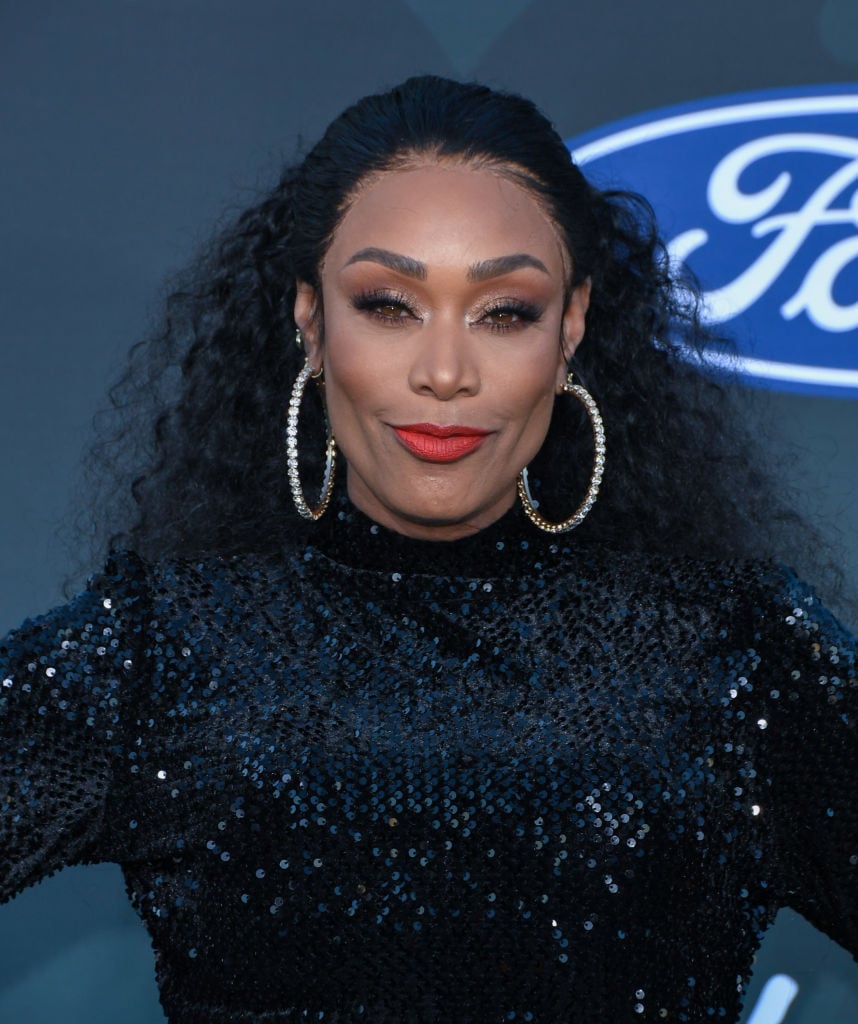 Tami Roman on 'Basketball Wives'
Roman joined the Basketball Wives cast in season 2. She qualified to star as a full-time cast member because of her previous marriage to former NBA player Kenny Anderson. The two divorced after seven years due to Anderson's infidelity.
For many years, Roman was viewed as a villain and bully on the show. She often found herself in the midst of drama and nearly coming to blows with other cast members. She made a vow to change her behavior and the way she was perceived after season 6, especially following the death of her mother.
Roman began dating her now-husband, Reggie Youngblood, and made an effort to change her narrative on the show. She showcased more of her life as a mother and future wife, hoping to expand her family and give viewers an inside look at her life building her empire outside of reality television.
Tami Roman leaves 'Basketball Wives' to avoid drama and focus on acting
Roman made great strides to minimize the drama she was involved in, but somehow trouble still seemed to find her. Seasons 7 and 8 documented the inevitable fallout between her and frenemy Evelyn Lozada. 
The two had a nasty exchange after Roman accused Lozada of lying about a domestic violence incident with her ex-husband. And it was revealed that Roman was aware of a rumor that Lozada had an affair with Shaunie O'Neal's ex-husband. O'Neal is a mutual friend of both Lozada and Roman.
Roman grew tired of the drama and filmed less with her co-stars. She also refused to attend events or participate in the cast trip they take every season. She announced her departure mid-season with a pre-recorded farewell in a confessional and did not attend the season 8 reunion taping.
Roman later revealed she removed herself from the Basketball Wives circle altogether and is no longer friends with O'Neal. Instead, she's focused on her acting career and hosting. She began acting in the '90s but put her dreams on pause when she married Anderson. 
Since being away from the show, she had her own VH1 special, Tami Ever After. She also starred in the Apple TV series Truth Be Told and the Bounce TV series Saints and Sinners. And Roman had a part in BET's The Family Business. 
Plus, Roman was cast to star alongside Regina Hall in a new comedy, Prison Logic, and is actively working to bring her hilarious Instagram skit Bonnet Chronicles to the small screen. In addition, she recently shared a clip of her hosting a panel on a show for the new network Fox Soul.
Tami Roman lands new hidden-camera show on VH1
But Roman isn't putting reality television to rest completely. The Jasmine Brand exclusively reported that Roman is hosting a new VH1 show. Tentatively called Unfaithful, the show centers on exposing cheaters.
Roman has much experience, considering her past with Anderson. She admitted she hired a private investigator to catch him in the act and will be sure to bring the same energy to her new role. Rolling Out revealed that VH1 has already begun taping the series, and Roman has been part of the creative process.
This isn't her first time being involved in bringing a show to life. Roman also worked closely with O'Neal to bring the Basketball Wives franchise to Houston, where she currently lives. She cast the show, but it never made it to air.