After 'RHOC' Exit, Tamra Judge Confirms Return to What She Loves
Tamra Judge left 'RHOC' ahead of season 15 and has now landed a new job. The former Bravo star confirmed she is coming back to what she loves.
Tamra Judge left The Real Housewives of Orange County earlier this year and ahead of season 15. Although the Bravo star expressed interest in continuing to do reality TV, so far she has not announced a new project in that area. However, Judge has landed a new job and is returning to what she loves and that is real estate.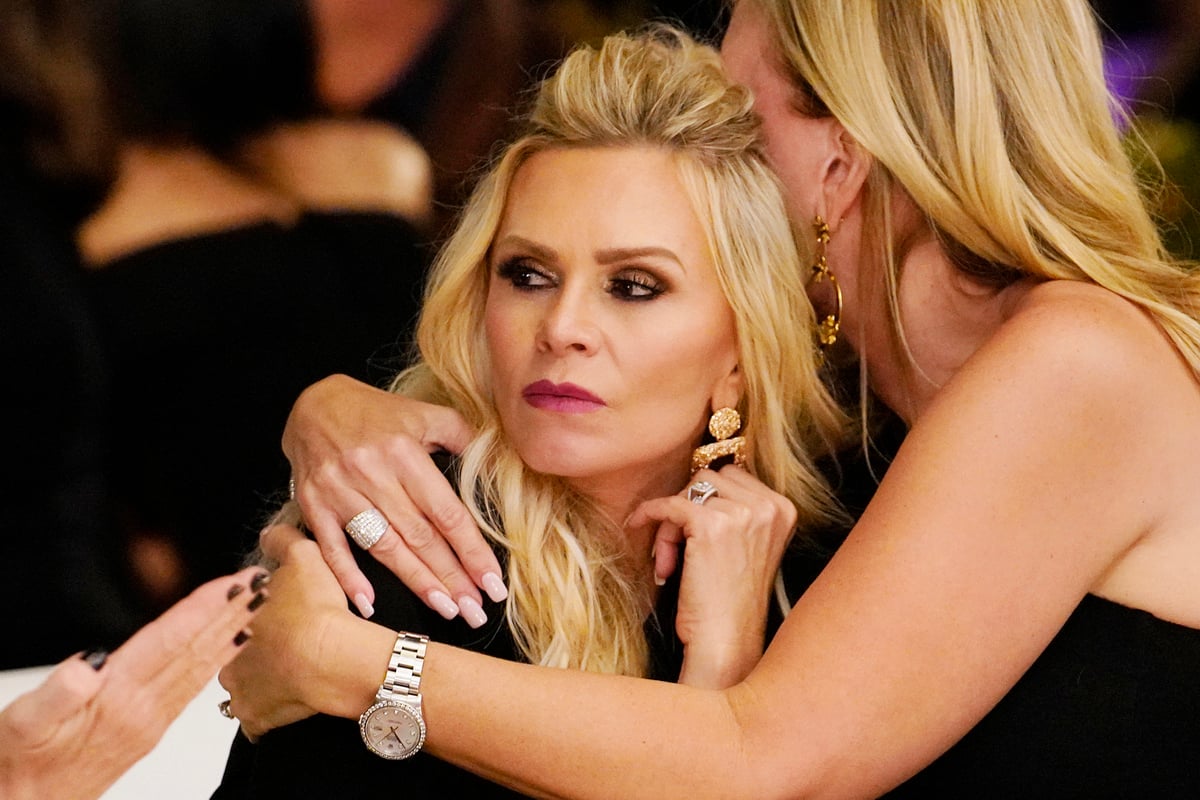 What is Tamra Judge up to after leaving 'Housewives?'
Following her departure from the Housewives franchise, Judge has been focused on her CBD business as well as reimagining her CUT Fitness business model in the middle of this pandemic.
"Going back to what I love," Judge teased on Instagram.
The reality TV personality shared an interview where she confirmed to having landed a new job opportunity.
"I'm going back into real estate," Judge revealed on RealiTea with Derek Z. "I've signed up with a luxury real estate agency."
Judge said that she would be working with John McMonigle who is a fellow Bravolebrity that appeared on Real Estate Wars.
"He has a beautiful office in Corona del Mar called Agent Inc.," she added. "My girlfriend works there and she talked me into it."
The former RHOC star always kept her real estate license and will be putting it back into use as the market booms.
"I love houses, I am obsessed with houses," she continued. "Something that people don't know about me is that I am on the MLS every single day. I love home decor… I love helping people [and] I can just tour houses all-day-long so why not get paid for it?"
Tamra Judge continues to cause waves
Judge was a cast member on RHOC for 12 years. Leaving a show that you were a part of for that long is not easy. Even after quitting the reality series, Judge has continued to cause waves in the Bravo-verse. During an interview, she revealed that Housewives that needed subtitles shouldn't be cast on the show. This was a dig at Peggy Sulahian who only last one season on the show.
"Anyone you have to subtitle should not be on the show. That's what I feel," Judge said on the Behind the Velvet Rope with David Yontef podcast. "If you can't understand what they're saying, that's difficult. I think she was nice, but I just don't think she was good TV. It does not mean you're a horrible person, it just takes a certain personality."
Sulahian, who was born in Kuwait to American parents, fired back at her former co-star.
"It certainly does take a 'certain' personality to provoke discord," Sulahian told Reality Blurb in a statement. "As an immigrant to this country, I learned the language, graduated university, raised a family, and have contributed to my community."
The former Bravolebrity said if Judge had an issue with her, she was open to having a discussion to talk things out.
"I don't believe her inability to understand me has anything to do with my accent, which I am proud of Tamra, if you have a problem, pick up your phone and call me. Let's discuss," she added.