After 'Taken,' Liam Neeson Took His Talents to 'Sesame Street'
Liam Neeson is synonymous with many things. Those who followed his early career up until the 2000s likely know his work on Schindler's List. Others may remember him for his work in Star Wars and other high-budget franchises. His recent career, however, has turned him into an unlikely action star. Even stranger, that path eventually showed him how to get to Sesame Street.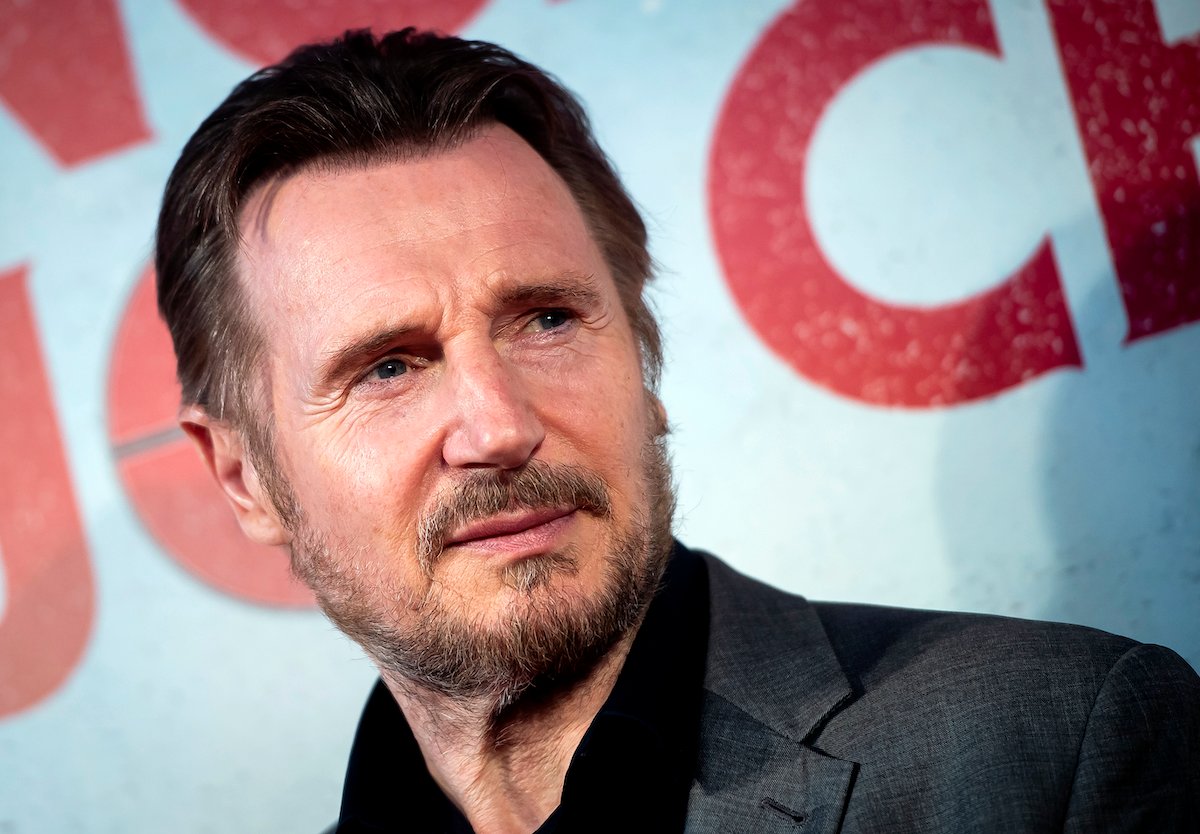 A man of many talents 
Neeson has enjoyed a long career. The Irish-born actor made his debut in a 1978 adaptation of the classic story Pilgrim's Progress.
Over the next several years, he went from a little known actor to one of Hollywood's most recognizable faces. By the late 1980s, his roles got more significant. Neeson's name was officially out after that, appearing alongside Clint Eastwood in The Dead Pool and several other moderate, albeit forgettable successes. 
1993's Schindler's List changed everything. Already a recognizable face, the Oscar-nominated leading role in Steven Spielberg's Holocaust drama propelled him to the A-List. Neeson proved himself to be a versatile leading man, appearing in comedies, dramas, period pieces, and occasional action films. It wasn't until he was on the verge of 60, however, that he became a bona fide action star. 
Neeson's Taken made him the biggest star he'd ever been. It launched a successful trilogy and a new high for Leeson as he headlined action movies across the world. It was an unlikely story that continues to this day. However, the strangest path it forged was to PBS on Sesame Street. 
Sesame Street Cred
According to TV Tropes.com. An appearance on Sesame Street can be just as important, if not more so, than an appearance on a more adult-oriented fare. 
Like many things about modern kids' TV, the concept was pioneered on Sesame Street and subsequently became a staple of the many programs inspired by it. The basic idea is to make it easy and fun for parents/guardians to get involved in their kids' educational process; however, over the years, it has spun itself off into a unique celebrity cachet. An appearance on the Street — or nearby programming suburbs — has become almost as potent a sign of stardom as an appearance on Leno's or Letterman's couches. (per TV Tropes)
While the names on the late-night couches have changed, this sentiment rings true today. Sesame Street remains the pinnacle of kid-friendly entertainment.
With decades behind them and an ever-evolving brand on PBS and HBO alike, they show no signs of slowing down any time soon. From Stevie Wonder to Barack Obama, Sesame Street has a long history of celebrity guests. Still, Neeson's guest spot next to a certain counting vampire remains one of the best. 
Count on Liam Neeson
In a 2008 skit, Neeson appears as himself on a film set next to Count. The mathematical vampire seems to be playing a vampire in a movie when Neeson comes along to ask if he's in the right place. Count, who is the director of the film, has Neeson playing a fictional version of himself of the program's resident counting form
True to form, he tells Neeson to count to twenty, a task that Neeson gladly obliges. Then, Neeson works on the different mannerisms of Count's. From there, Neeson gets to show off his theatrical roots by doing his best Count impression. It's another strange step on a career ladder that's been filled with others.
Neeson might be one of the most daring actors in Hollywood. His appearance on Sesame Street doesn't just allow for him to use this range to make something for kids and adults alike. Still, it also shows just how big a star he has become over 40 years after he made his screen debut.