After 'Uncut Gems' Here Are 6 More Movies Where Adam Sandler Gives a Dramatic Performance
Uncut Gems just hit Netflix so millions more people can see Adam Sandler's breakthrough performance. The film was a hit last fall. Even though it did not net Sandler an Oscar nomination, it did the job of showing fans that Sandler is more than just his comedies. Howard Ratner (Sandler) is a jeweler under immense pressure to flip an opal and make a bet on a basketball game to get out of debt.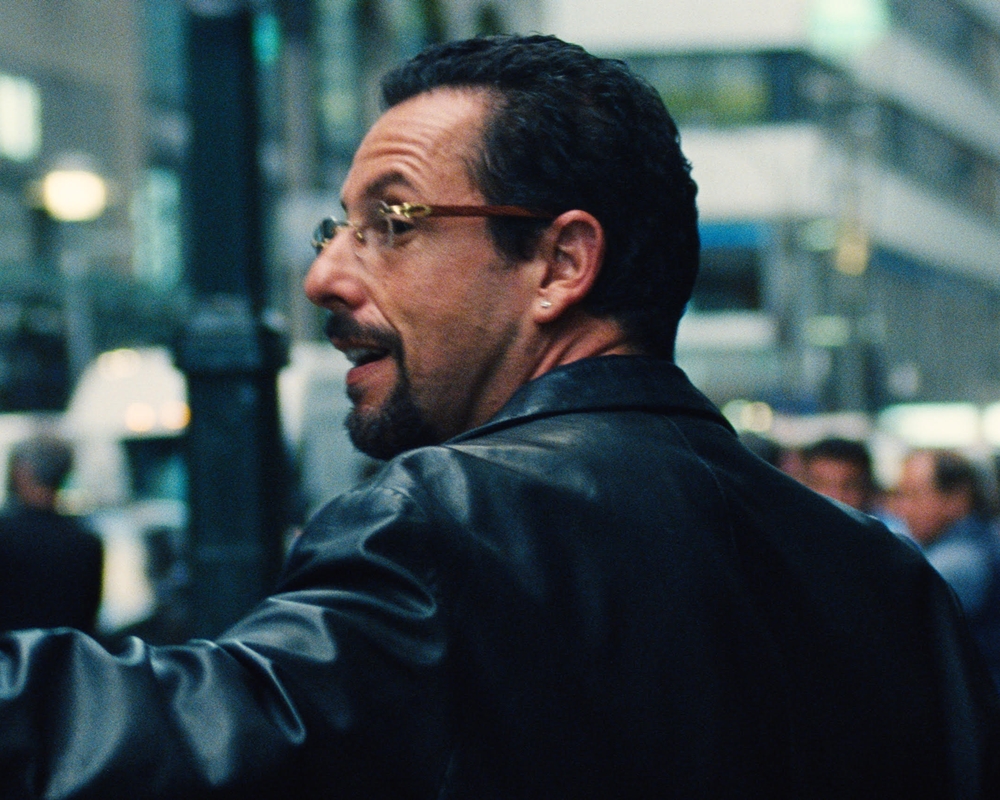 Sandler has dabbled in drama for the past 20 years and many of his other dramas are worth seeing too. If you like Sandler in Uncut Gems, you might like these other movies as an alternative to Billy Madison or You Don't Mess with the Zohan.
'The Meyerowitz Stories (New and Selected)'- Adam Sandler's prelude to Uncut Gems
Noah Baumbach's movies have comedic moments but they're always grounded in reality, as in Sandler can't just do a funny voice to make you laugh. He plays a loving father in this movie who just has a little trouble with his own father (Dustin Hoffman), an artist who hasn't always been there for his family.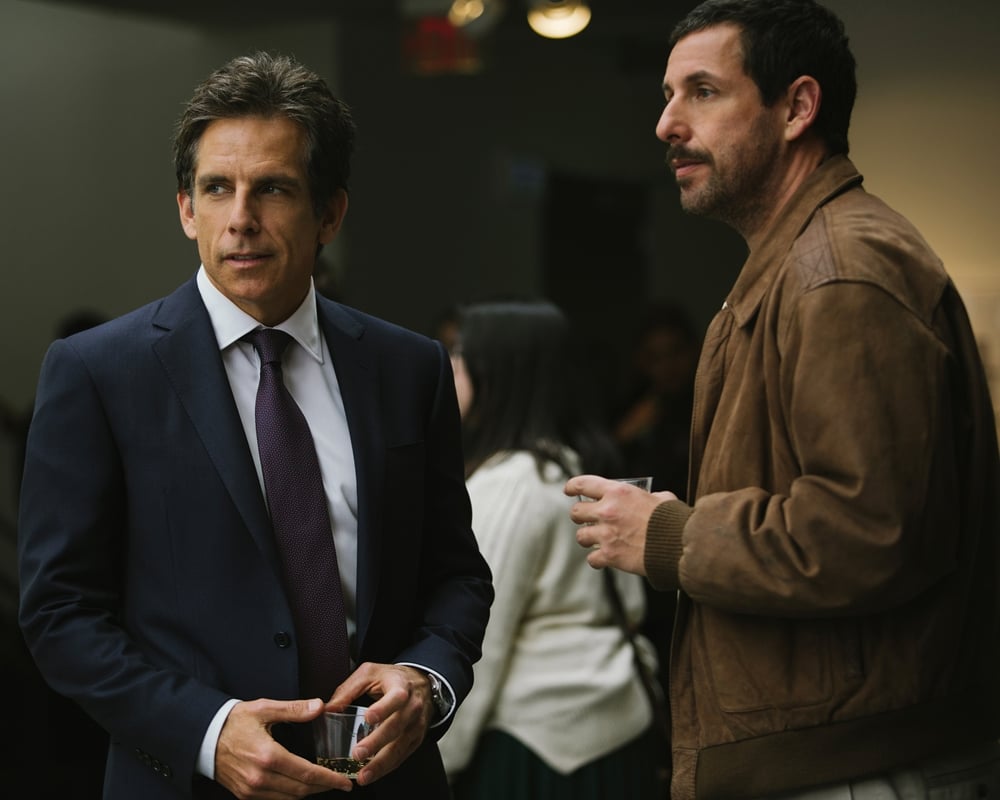 'The Cobbler' – The 'Uncut Gems' of shoes?
The Cobbler is technically a comedy too, but again not an extreme one like Sandler's Happy Madison output. He plays a shoemaker who has the ability to literally walk in other people's shoes for a bit. It allows Sandler to be a bit more understated while living out these fantasies. 
'Funny People' – Adam Sandler the serious funnyman
Judd Apatow made a drama about standup comics. Sandler plays George Simmons, a movie star who gets a terminal diagnosis, so does his final sets and re-evaluates his life. The standup is hilarious but the drama stretches Sandler, and he's not afraid to shake his lovable goofball image which he took even further afield in Uncut Gems. 
'Reign Over Me' – The most serious Adam Sandler 
This is actually Sandler's most dramatic character with no comedy to provide a safety net. He plays Charlie Fineman, a man whose family died in the 9/11 attacks, leaving him traumatized and alone. A chance runin with his old college friend  Alan Johnson (Don Cheadle) gives him a chance to connect again. This sort of traumatic intensity would find greater focus in Uncut Gems.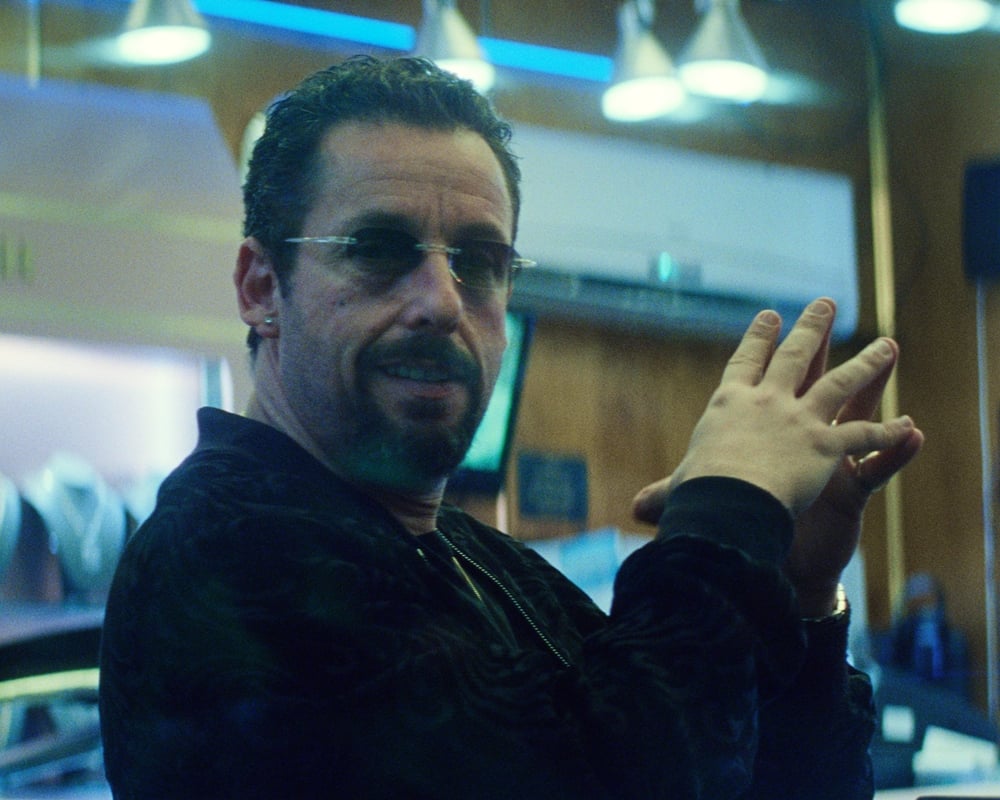 'Spanglish' – 'Uncut Gems' as a chef?
James L. Brooks is a master at dramedy. His Terms of Endearment, Broadcast News and As Good As It Gets are landmarks in the genre. Spanglish may not be in their league, but it gave Sandler a chance to try out some new skills. He plays a loving father again, this time a chef who falls for his maid (Paz Vega) when his wife (Tea Leoni) cheats on him.
'Punch Drunk Love' – Adam Sandler's first drama
Paul Thomas Anderson gave Sandler his first chance to do drama, though Anderson would still call this a comedy. It has moments, but also a lot of intensity as Barry Egan (Sandler) navigates work, romance, unsupportive sisters and an extortion racket. Had Anderson and Sandler not taken a chance on each other, Uncut Gems may not exist.