After 'WAP' Drops, Megan Thee Stallion Discusses Shooting: 'I Felt Betrayed By a Friend'
Megan Thee Stallion feels her friends betrayed her during shooting.
Several musical events happened the night of Aug. 6, and one of them was "WAP," the single from Cardi B and Megan Thee Stallion. It ruled the late hours of Thursday night and the wave continued well into the weekend.
The massive collaboration has fans cheering for both women and celebrating Megan Thee Stallion's return to the musical spotlight since the shooting incident. Though she hasn't gone into full detail about that night, she recently spoke about her feelings toward her friends.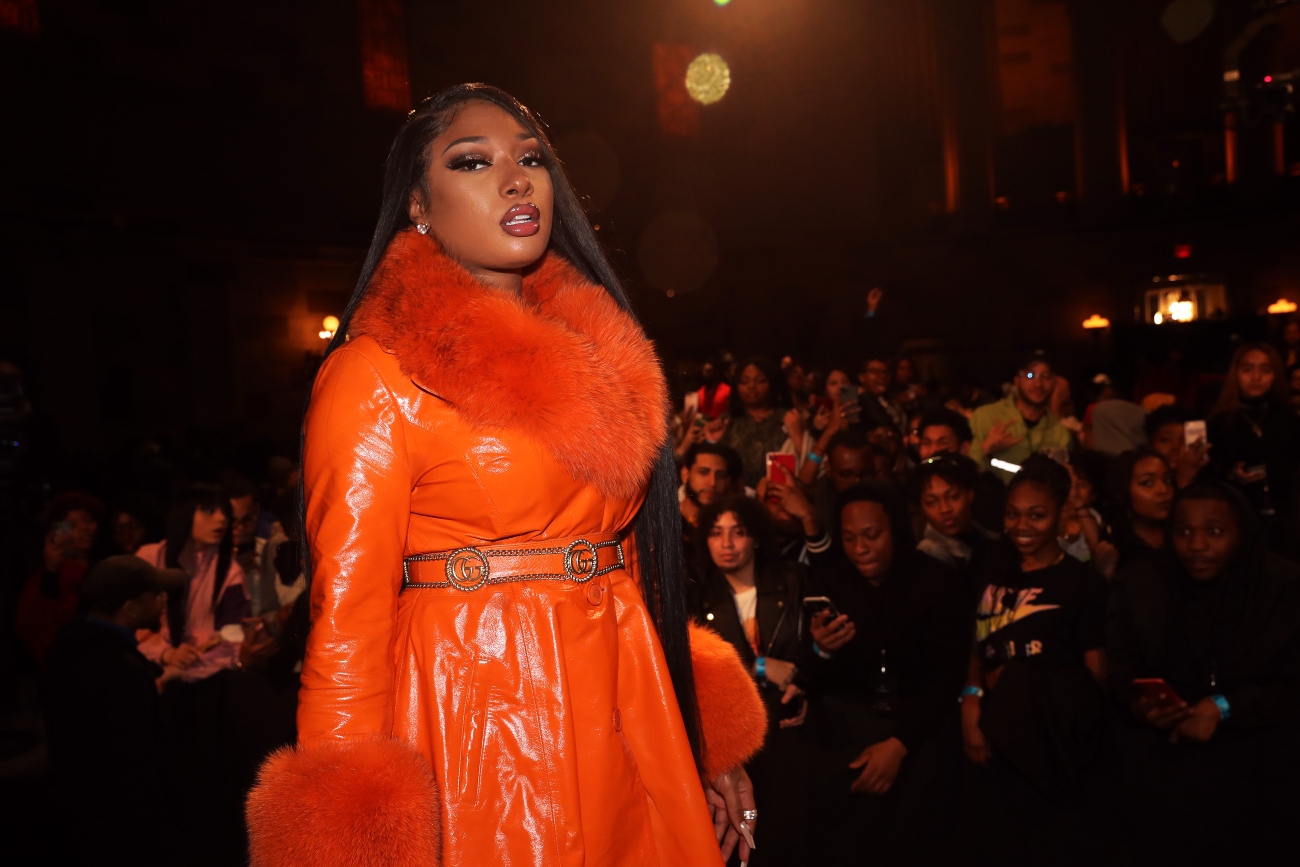 Megan Thee Stallion is riding high
"WAP" is already a summer hit and days before the eye-popping visuals and catchy track hit the internet, Megan Thee Stallion was featured in Variety. In spite of recovering from gunshot wounds to both feet, she was game to discuss her music, education, and the early days of her career. But she also alluded to the unfortunate event that still has fans talking.
"I'm not the type of person who can stay down for a long time," she told Variety. "I don't like to be sad or keep myself in a dark place, because I know it could be the worst thing happening, but the pain and the bad things don't last for long."
She also told the outlet that she plans on releasing an album soon with songs that address the country's current social climate. The article also highlighted Megan Thee Stallion's friendships with fellow artists Nicki Minaj and Beyoncé, who both treat her with love and respect. The "Savage" rapper is optimistic about the future.
Megan Thee Stallion speaks about feeling betrayed
Megan's taken to Instagram on several occasions to assure fans that although she was traumatized by the shooting, she is feeling better. After "WAP" premiered, she went on Instagram Live and spent time answering fan questions. Someone asked how she felt after getting shot.
She said she felt crazy, shocked, scared, and wondered what she did. Megan also said she felt "very betrayed by a friend. I felt very betrayed by all my friends." However, she reiterated that she's not the type of person to feel victimized or down for the count.
She added that she wants to be an "example of bad things not lasting forever."
Fans continue to speculate about who shot Megan Thee Stallion
It's been nearly a month since Tory Lanez (whose real name is Daystar Peterson) was arrested on a gun charge stemming from the July 12 incident, but detectives are still investigating the case.
Neither Megan Thee Stallion nor Tory Lanez have spoken about who's responsible for the injury, but it hasn't stopped fans from guessing or running with rumors.
Tory Lanez has been quiet on social media, even putting his popular Quarantine Radio broadcasts on pause.
Some fans believe he was directly involved with harming Megan, yet some others assumed her friend Kelsey Nicole had something to do with it. That prompted Kelsey Nicole to speak out. She admitted to being present when the shooting occurred but denied pulling the trigger.
As it stands, Megan Thee Stallion doesn't want to dwell on the situation, and is looking ahead to her music.