'Aftermath': This 'Twilight' Alum Starred in the New Netflix Horror
It seems that The Twilight Saga universe will never dissipate–and fans certainly don't want it to! Twihards celebrated when Netflix released their favorite movies in 2021. It shouldn't come as a surprise that the movies hit Netflix's Top 10. Many still wonder what the cast is up to now; most have been working on other movies.
However, Netflix released its new nail-biting thriller in August, Aftermath. Now that the trailer is out, horror movie enthusiasts want to know which Twilight cast member is in the movie.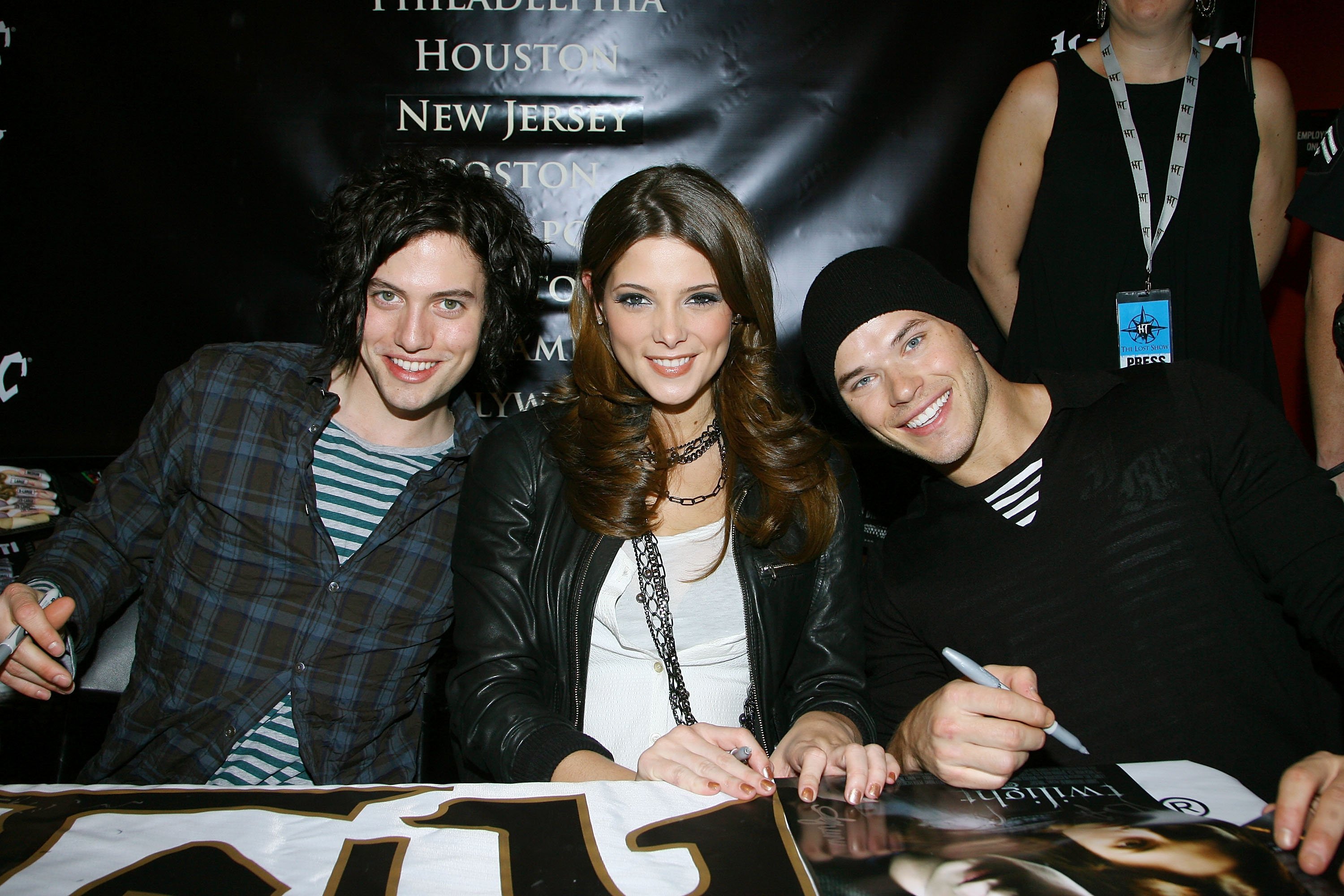 A walk down the 'Twilight' memory lane
Once upon a time, a vampire and a human fell in love in a 2008 movie. Based on Stephanie Meyer's saga, the films exploded in popularity. The saga soon became one of the top-grossing franchises in cinematic history. Each film hit the jackpot at the annual MTV Movie Awards ceremony.
Although Hollywood critics weren't head-over-heels for the movies, fans eagerly consumed each flick. The fame of the main actors, Robert Pattinson, Taylor Lautner, and Kristen Stewart, skyrocketed and became household names.
Fans quickly fell in love with the cast and created a fan base favoring either Jacob or Edward. "Team Jacob" and "Team Edward" thus became a staple of the franchise. However, the other actors weren't overlooked by dedicated fans. Nikki Reed, Kellan Lutz, Jackson Rathbone, Ashley Greene, Peter Facinelli, Bryce Dallas-Howard, and Elizabeth Reaser became loved by all. But no one could ever forget Billy Burke's performance as Bella's dad, Charlie, or Anna Kendrick's screen time as Bella's snobby classmate, Jessica.
Which 'Twilight' actor appears in 'Aftermath'?
Remember Alice Cullen, the psychic of the clan? Ashley Greene portrayed Cullen's lighthearted and intuitive character. She is the Twilight actor who appears in Netflix's new summer horror, portraying Natalie.
Greene took her career to new heights after she wrapped The Twilight Saga. At first, she was largely seen in horror movies such as Summer's Blood, Burying the Ex, and The Apparition.
After her streak of horror flicks, Greene went on to star in holiday movies, including the heartwarming Christmas on My Mind and A Little Christmas Farm. However, her most noteworthy role was in Bombshell, alongside an all-star cast including Kate McKinnon, Margot Robbie, Charlize Theron, Nicole Kidman, and Allison Janney. This film focused on the controversial events surrounding Fox News' CEO and the 2016 presidential election.
Facts about 'Aftermath'
According to Netflix, the plot centers on a couple that is "desperate to save their marriage," so they move into their dream home to start anew. Horror fans may know this next part–the house is not as dreamy as the couple thinks. Terrifying events unfold as the two learn what's really going on in their house.
Netflix dropped the frightening trailer in August. The movie dares to grip its viewers with the "based on a true story" premise.
Greene stars alongside Shawn Ashmore, who is known for the X-Men movie series. Some may even recognize the actor from the early 2000s Disney Channel movie Cadet Kelly, with Hilary Duff in the main role.
In the trailer for Aftermath, Ashmore's character, Kevin, makes the mistake of not believing his wife's warnings. The only way to find out what happens is to stream the new thriller on Netflix.
Related: 'Twilight' Fans Missed Out on 1 Sweet Bella-Jacob Scene Because of Makeup Issues