What Is the Age Difference Between Bruce Willis and His Wife Emma Heming Willis?
While Die Hard star Bruce Willis is one of the most famous actors in the world, not a ton is known about his wife, Emma Heming Willis.
The pair wed in 2009 and have two children together. Here's more on their marriage, what their age difference is, and what Heming Willis' relationship is like with her hubby's first wife.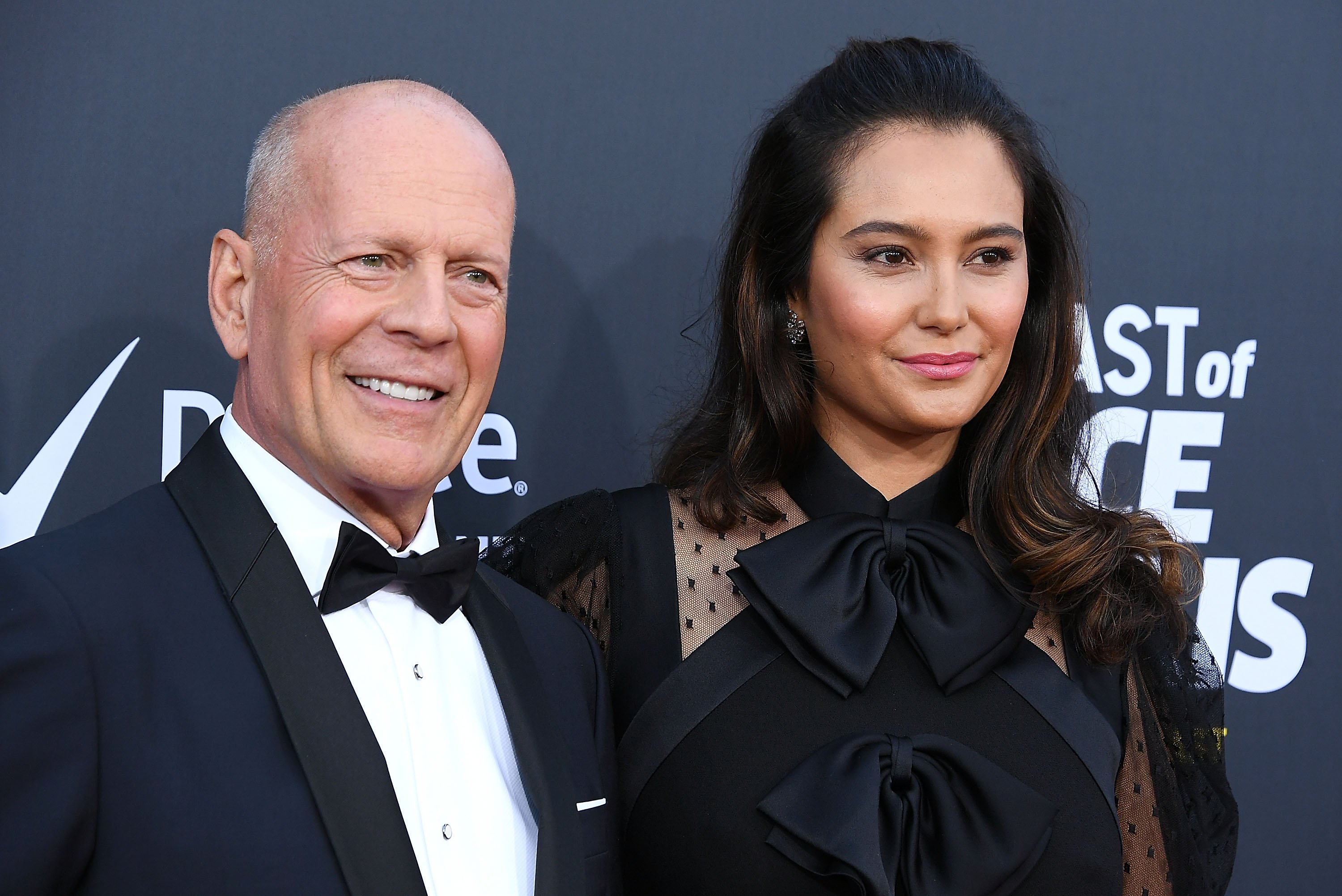 How many times has Bruce Willis been married?
Willis was famously married once before to fellow actor Demi Moore.
They tied the knot in 1987 after meeting at a movie premiere four months prior. Willis and Moore have three daughters together. Their oldest Rumor Willis was born in 1988. They welcomed Scout Willis in 1991, followed by Tallulah Willis in 1994. Their marriage didn't last though and they divorced in 2000. However, the two have maintained a good relationship over the years and Moore is actually friends with Heming Willis.
The Ghost star took to social media to praise her ex's wife on International Women's Day 2021 writing in part: "I #SeeHer as family who I am honored to call a friend," Moore wrote. "Our children are sisters and yet there is no name for what our family connection is to one another. We are mothers united, sisters bonded on this crazy adventure of life."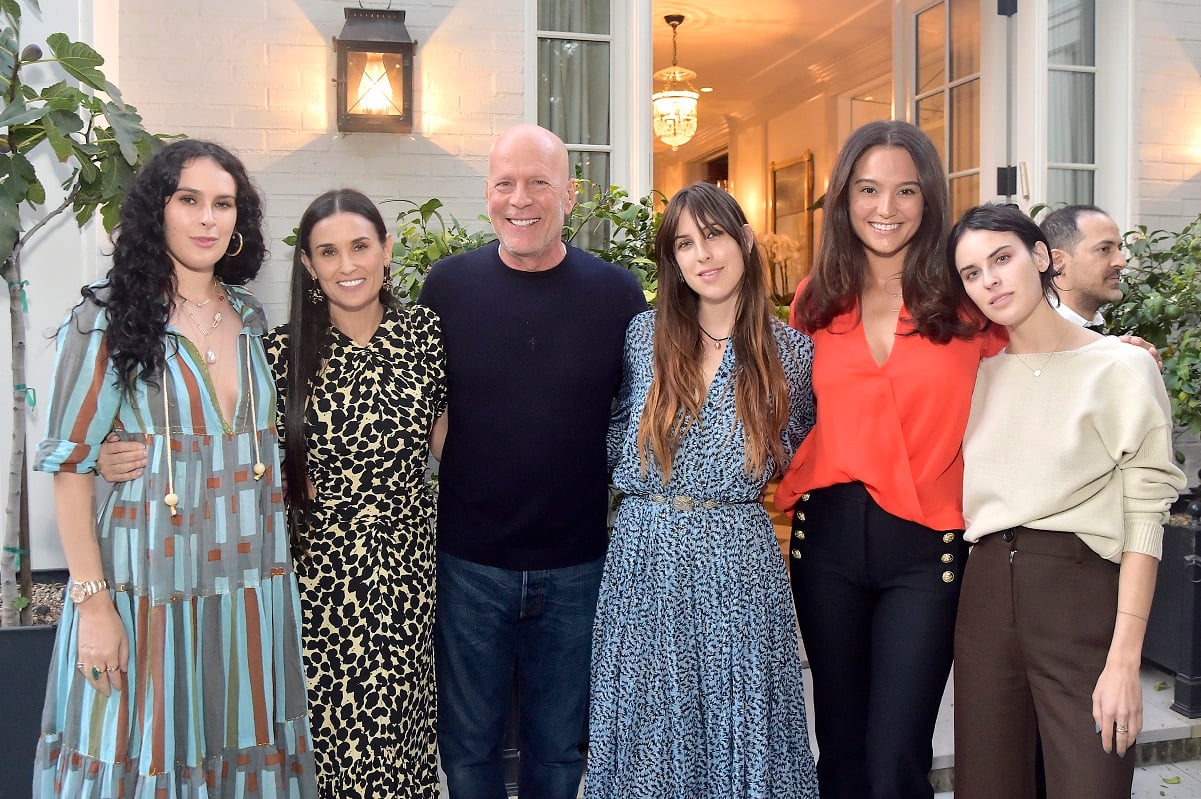 What is the actor and his wife's age difference?
Heming Willis is a fashion model. She was born in Malta on June 18, 1978, and is 23 years younger than Willis. They said "I do" in Turks and Caicos a few months before she turned 31 and days after his 54th birthday.
The action star said he fell in love with her after their first date.
"We went on one date, on the Friday before Emma was getting ready to move back to New York, and then we fell mad crazy in love," Willis recalled.
Their daughter Mabel was born in 2012 and Evelyn arrived two years later.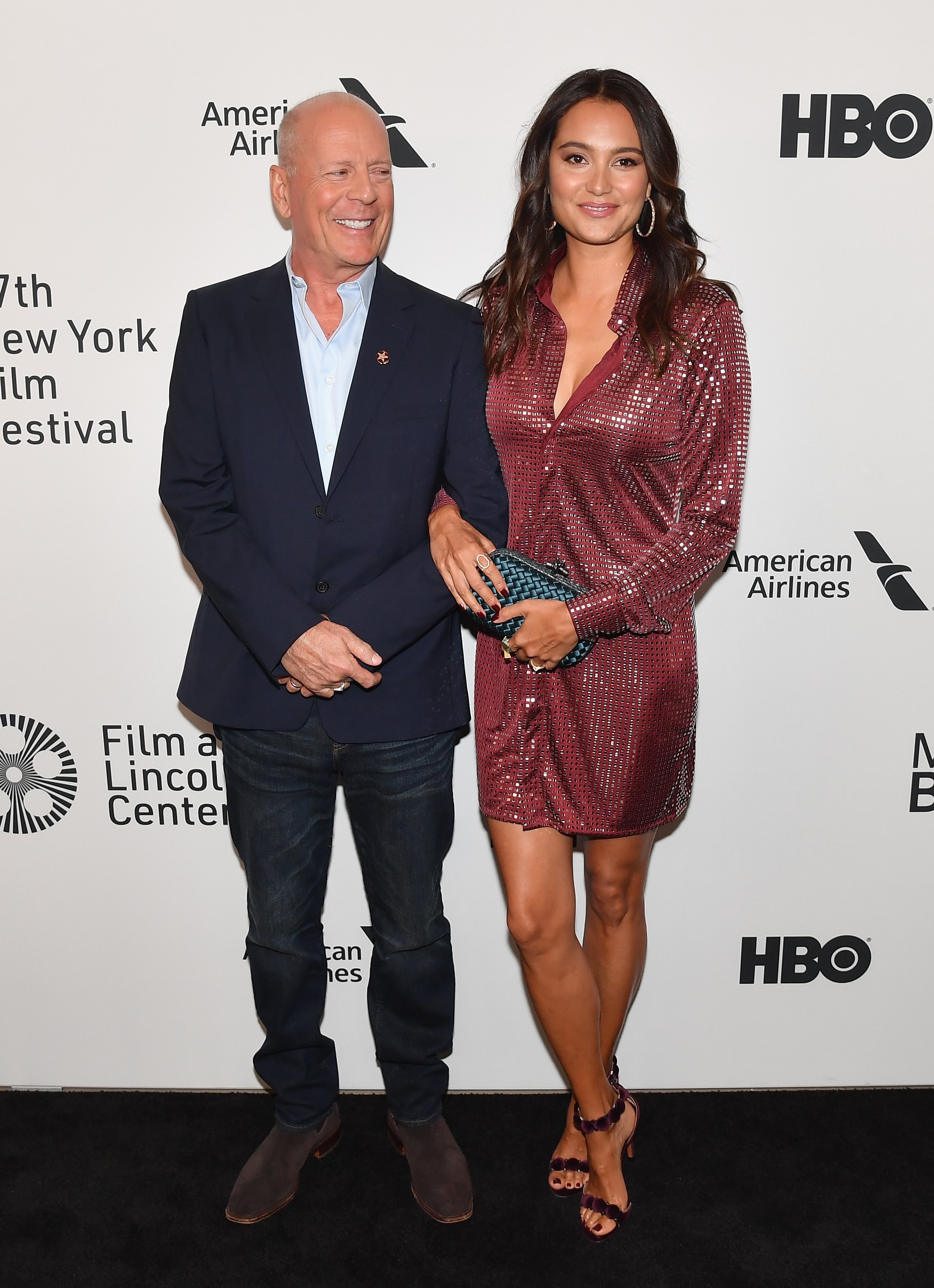 Heming Willis loves her husband 'to the moon and back' most of the time
For the couple's 12th wedding anniversary, Heming Willis posted a heartwarming message on Instagram about how much she loves her husband.
"Boy I sure do love this guy to the moon and back!" she wrote. "Even though there's been times I would have loved to take him to the moon, drop him off, and come back solo! 🌚🤣 That's what 12 years of marriage looks like, right? We've had our fair share of floating-on-air ups and disheartening downs. But he is my person. There's no one I would want to go through this crazy thing called marriage with than with him. He's my family, he's given me the family (and more) I dreamed of and I love him to my core. Happy 12th anniversary my sweet."