What Is the Age Difference Between Jason Aldean and His Wife, Brittany Aldean?
Country singer Jason Aldean and his wife, Brittany Kerr (Aldean), have been married since 2015. The couple shares two children, and Jason has two daughters from a previous marriage as well. Aldean and Kerr's initial meeting was a bit controversial, but fans have grown to love Kerr and the love she has for her husband. But what's the age difference between these two?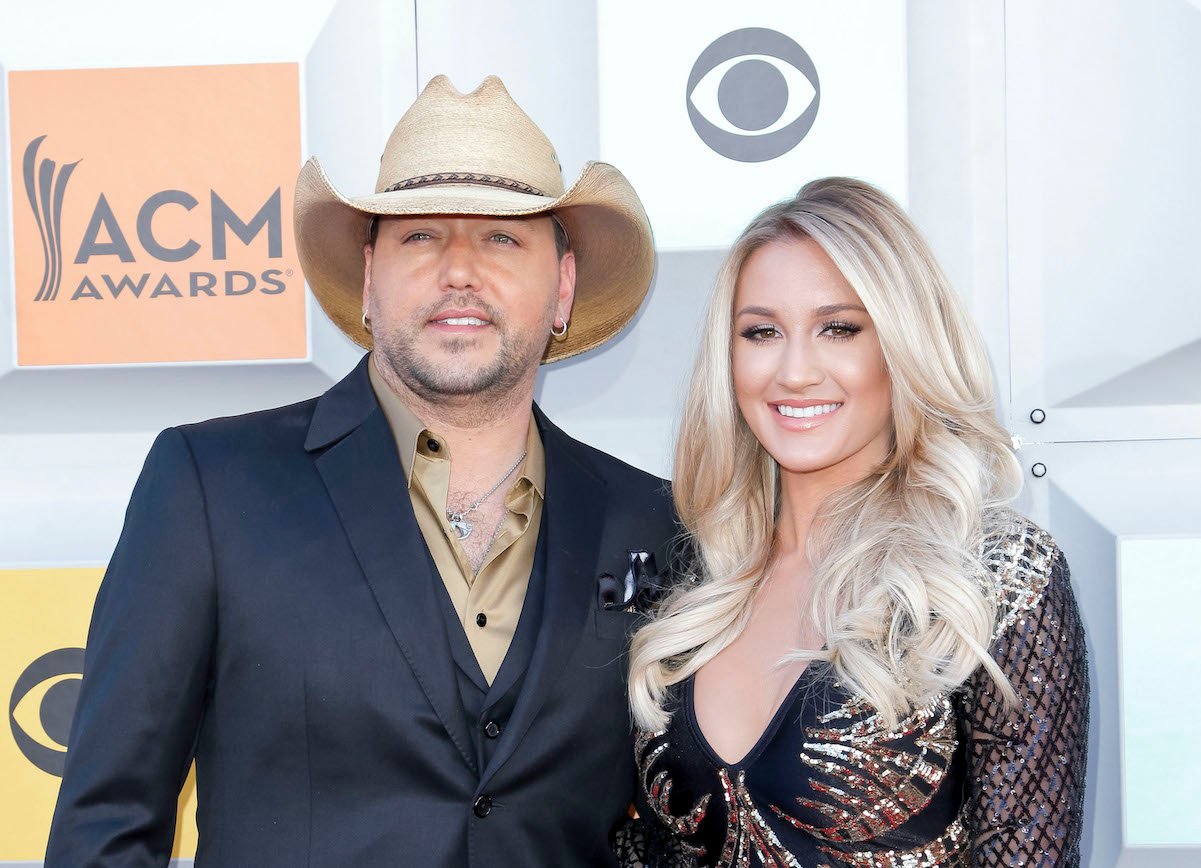 Jason Aldean was still married when he met Brittany Kerr
Aldean has been a popular country singer since his first single, "Hicktown," was released in 2005. The song reached no. 10 on the Billboard Hot Country Songs Chart; from there, he continued his rise to fame and has had nearly two dozen no. 1 singles over the last 15 years.
Aldean married his high school sweetheart, Jessica Ussery, back in 2001. The two welcomed two daughters, Keeley and Kendyl. In 2012, though, Aldean was out at a bar and was spotted cheating with Brittany Kerr, a former professional cheerleader and American Idol contestant. Though he profusely apologized, as did Kerr, Aldean's wife filed for divorce in 2013.
That same year, things with Aldean and Kerr continued to heat up. The two confirmed they were dating, and in 2015, the couple tied the knot in Mexico.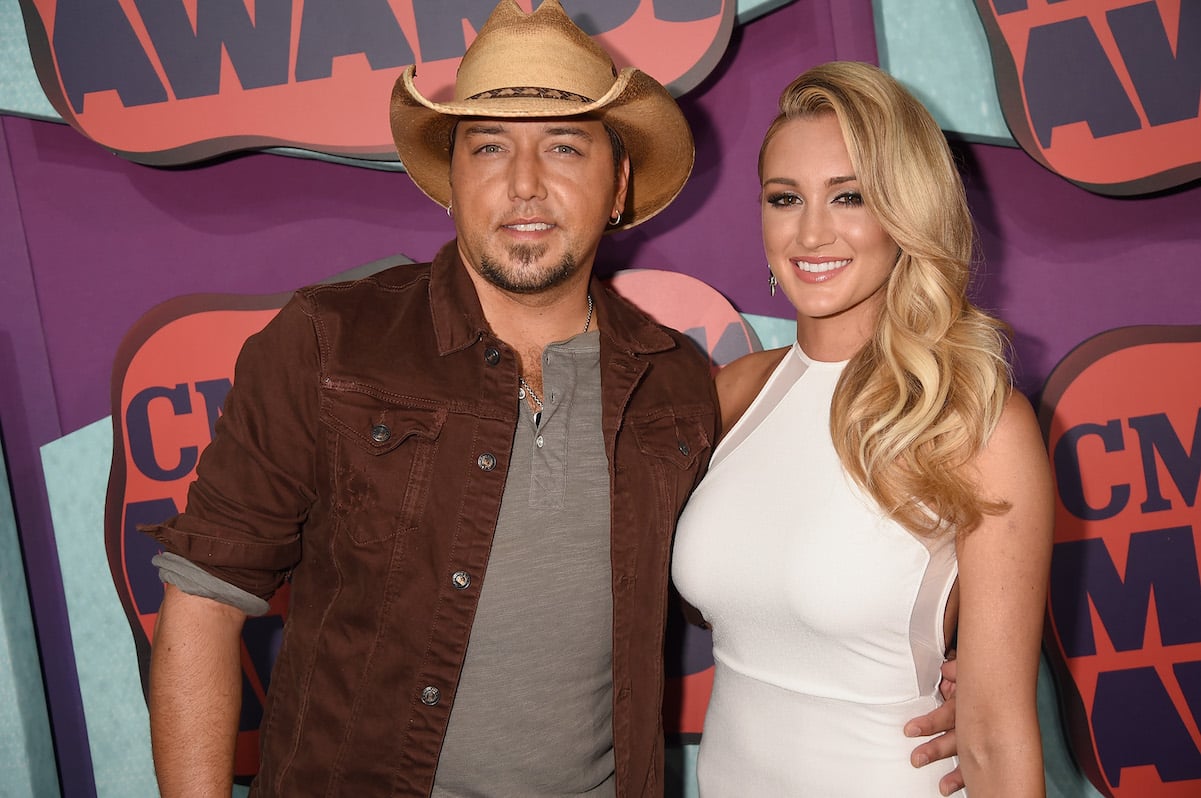 Jason Aldean is 12 years older than Brittany Kerr
Aldean and Kerr met at a bar in 2012, when Kerr was only 24 and Aldean was 36. Kerr had been a contestant on season 11 of American Idol, which aired that year. It was love at first sight though, because fast forward nearly 10 years later, and Aldean and Kerr are happily married. They didn't wait long to have kids, either. The couple welcomed their first child together, Memphis Aldean Williams (Aldean's real last name is Williams) in 2017. In 2018, Kerr gave birth to the couple's second child, a daughter named Navy Rome Williams.
Aldean and Kerr have become somewhat of couple goals on social media, with Kerr often posting photos of the couple's family life, travels, and more to her Instagram account. Aldean's recent song, "Got What I Got" is a tribute to the impact Kerr has had on his life. He features her and the couple's kids in the music video.
Jason Aldean's daughters appear to have a strong relationship with their stepmother
Aldean and Kerr have built quite a life together, but Aldean did have a whole other life prior to meeting her. He was married once before, and his two older daughters are more than a decade older than his younger kids. However, Aldean often features the girls on his social media. And from what fans can tell, Keeley and Kendyl appear to have a good relationship with Kerr.
On April 4, Kerr posted a loving photo of her and Aldean with the four kids; Aldean's daughters were holding the two little ones. Though it's impossible to tell what the girls' relationship with their stepmother is like behind the scenes, things appear to be running pretty smoothly — at least in photos.