How Old Was Jerry Seinfeld and the Rest of the 'Seinfeld' Cast When the Show Began?
Seinfeld, the show about nothing, turns 30 years old today.
In honor of the 30th anniversary of the series, we're taking a look back at the beginning of it all. Keep reading to learn how old Jerry Seinfeld and the rest of the show's cast were when the famous show began.
How old was Jerry Seinfeld when 'Seinfeld' premiered?
Born on April 29, 1954, in Brooklyn, New York, Jerome "Jerry" Allen Seinfeld was 35 when Seinfeld premiered, according to HowToWatch.com.
Before starring in Seinfeld, the show's lead actor had been working as a stand-up comic. Seinfeld had less than 10 years of experience in the world of stand-up comedy when the show premiered.
Seinfeld created the show with Larry David. Because they both own a stake in the show, they've earned "the lion's share of royalties."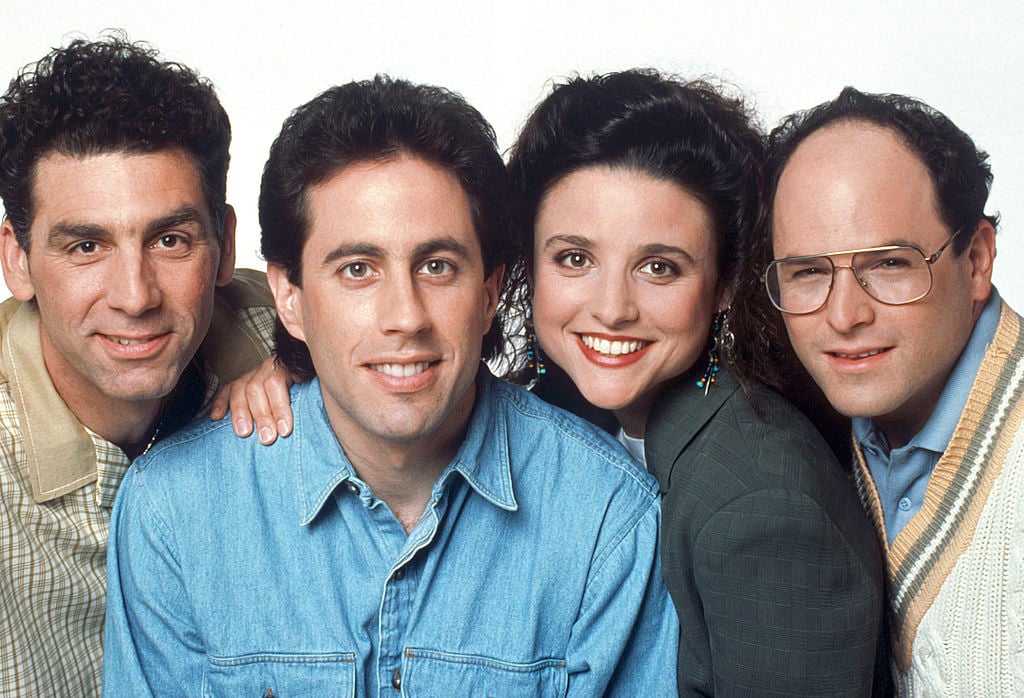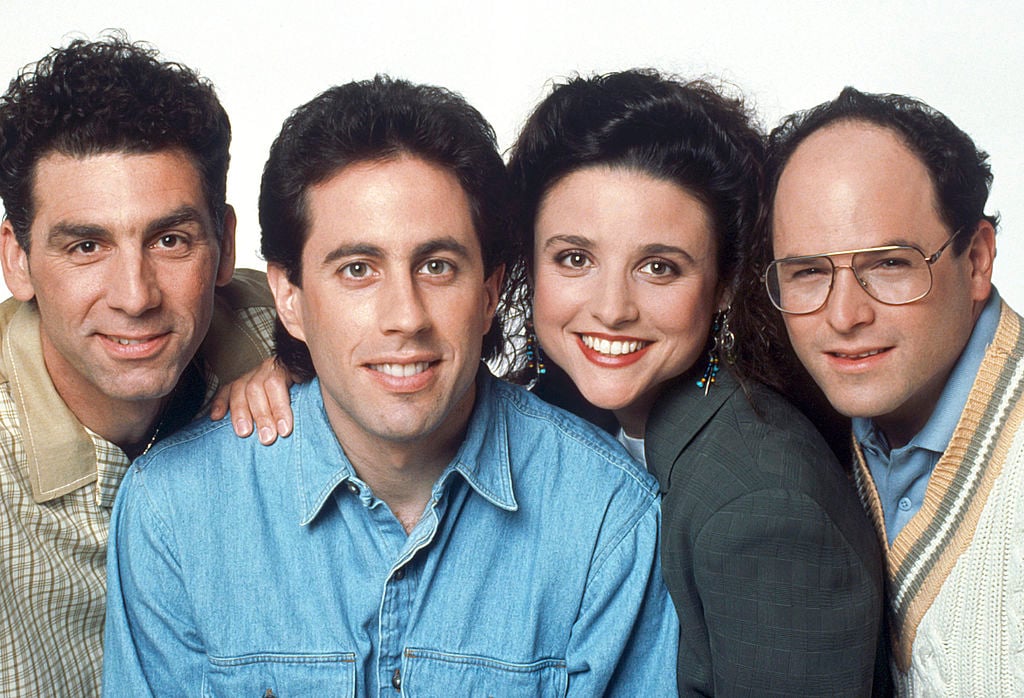 "As one of the show's creators, he [Seinfeld] gets a cut of the show's lucrative and ongoing syndication deals," according to CNBC. The deals "are estimated to have brought in over $3 billion since 1995."
So how much money has Seinfeld made from the show since 1995?
"Seinfeld's cut comes to about a whopping $400 million over that time period," CNBC reported in 2015. It's important to note that figure doesn't account for the money Seinfeld made before 1995, meaning he's made even more money from the show.
Seinfeld clearly doesn't need the money from acting or comedy gigs but he continues to work today. Most recently, he's hosted the series, Comedians in Cars Getting Coffee.
How old was Julia Louis-Dreyfus when 'Seinfeld' premiered?
Born Julia Elizabeth Scarlett Louis-Dreyfus, in New York City, New York, on January 13, 1961, Louis-Dreyfus was 28 years old when Seinfeld debuted on July 5, 1989.
Three years before the show premiered, Louis-Dreyfus made her film debut in Woody Allen's film, Hannah and Her Sisters. The same year Seinfeld premiered, she appeared in Day by Day and National Lampoon's Christmas Vacation.
Louis-Dreyfus didn't make nearly as much money as Seinfeld did from the series but by the show's final season, she took home $1 million per episode for playing Elaine Benes.
After the show ended, the actress went on to star in multiple critically-acclaimed and award-winning TV programs such as Curb Your Enthusiasm, The New Adventures of Old Christine, and Veep.
How old was Michael Richards when 'Seinfeld' premiered?
Michael Richards, born on July 24, 1949, was 39 years old when Seinfeld premiered. He played Seinfeld's quirky neighbor, Cosmo Kramer.
Before Richards became famous for his role as Kramer, he worked steadily in both film and TV.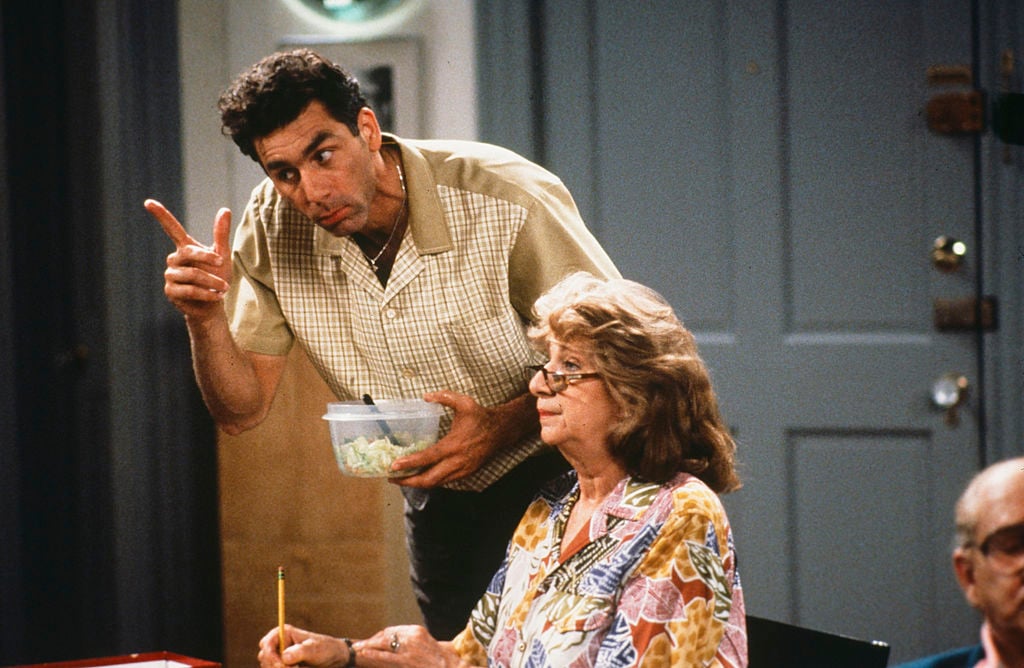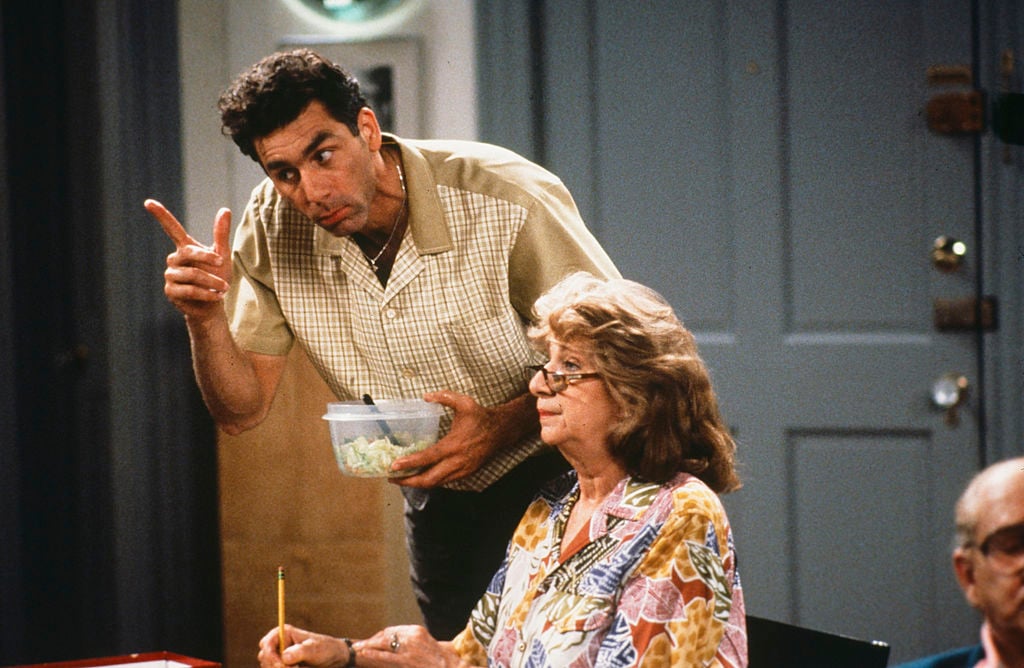 Like Louis-Dreyfus, by Season 9 of Seinfeld, the show's last, he made $1 million per episode.
After the show ended, he continued to work but took time away from the spotlight as a result of racist comments he made while onstage at The Laugh Factory in 2006.
How old was Jason Alexander when 'Seinfeld' premiered?
Born Jason Greenspan on September 23, 1959, in Newark, New Jersey, the would-be actor changed his name to Jason Alexander in high school. 
He worked steadily from 1981 appearing in E/R and Pretty Woman among others.
With a background in theater, Alexander worked on Broadway and also appeared in Rodgers and Hammerstein's Cinderella opposite Brandy and Whitney Houston in 1997, a year before Seinfeld went off the air.
Alexander has been vocal about the salary he and his co-stars Louis-Dreyfus and Richards received in comparison to Seinfeld.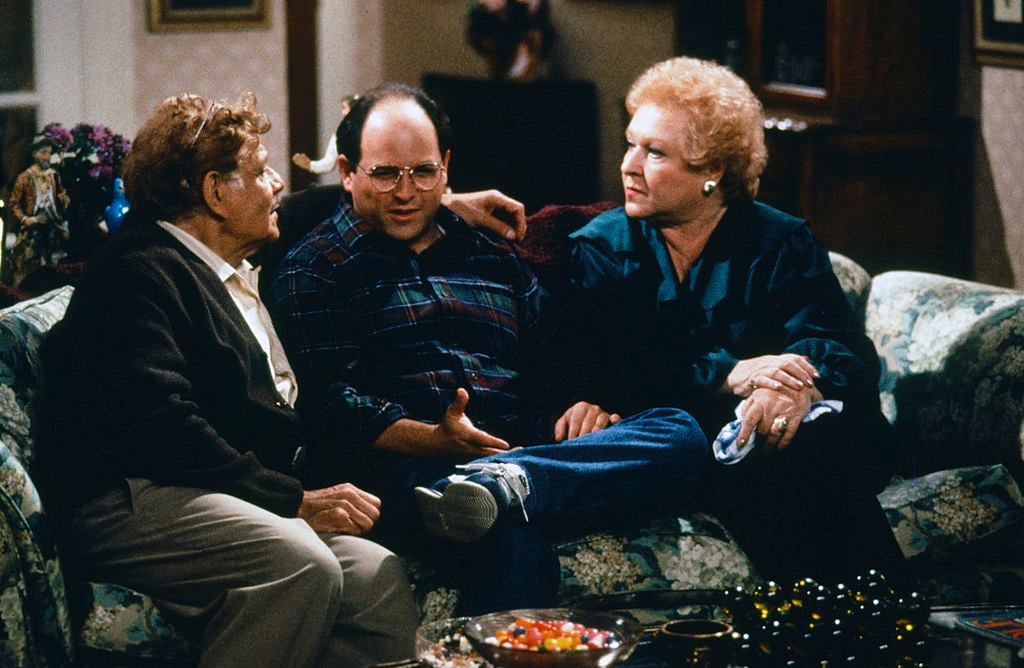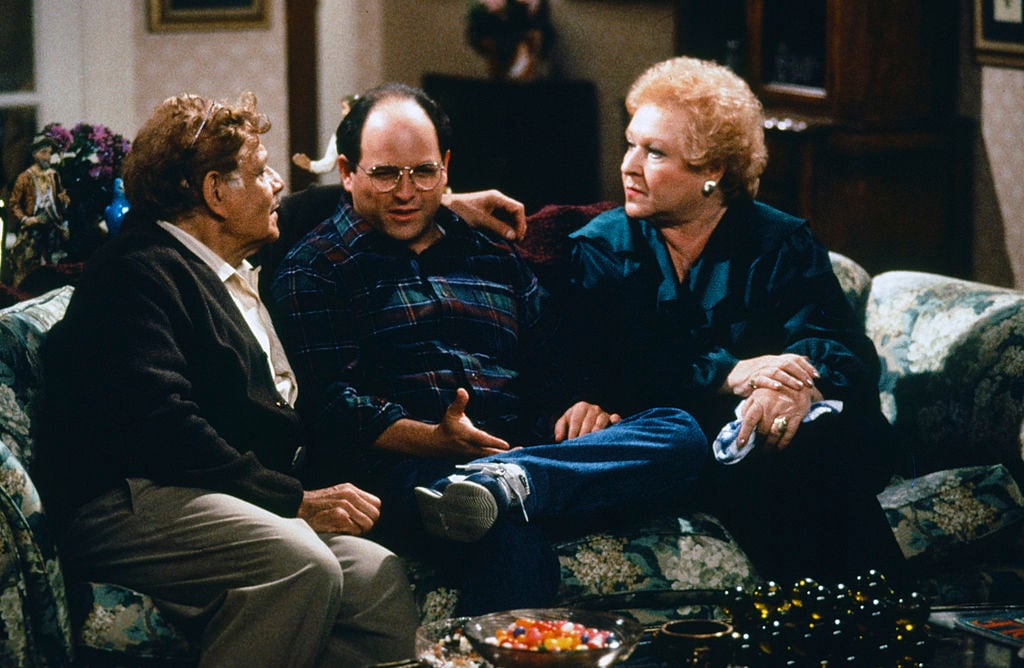 "Julia, Michael and I, during our big renegotiation for the final year, asked for something that I will go to my grave saying we should have had, and that is back-end participation in the profits for the show," Alexander told the Globe and Mail.
"It was categorically denied to us, which forced us to then ask for ungodly salaries. We make very little, standard Screen Actors Guild residuals for the reruns," he added.
Alexander's continued to work regularly since Seinfeld ended but none of his roles have eclipsed that of George Costanza.