'Agents of SHIELD' Should Return on Disney+ as 'Agents of SWORD'
Marvel Cinematic Universe fans are divided when it comes to the Marvel TV shows, as Agents of SHIELD isn't praised like the movies are.
That said, Agents of SHIELD has plenty of fans, and many of them are sad to say goodbye to it, as its final episode aired on August 12th, 2020. However, the Marvel comics have been going on for decades, and fans have ideas on how to make a sequel to Agents of SHIELD.
As movies like Guardians of the Galaxy and Avengers: Endgame show, the MCU is heading to space, and the same could happen for SHIELD. Here's a look at why fans think Agents of SHIELD should return on Disney+ as Agents of SWORD. 
What is SWORD?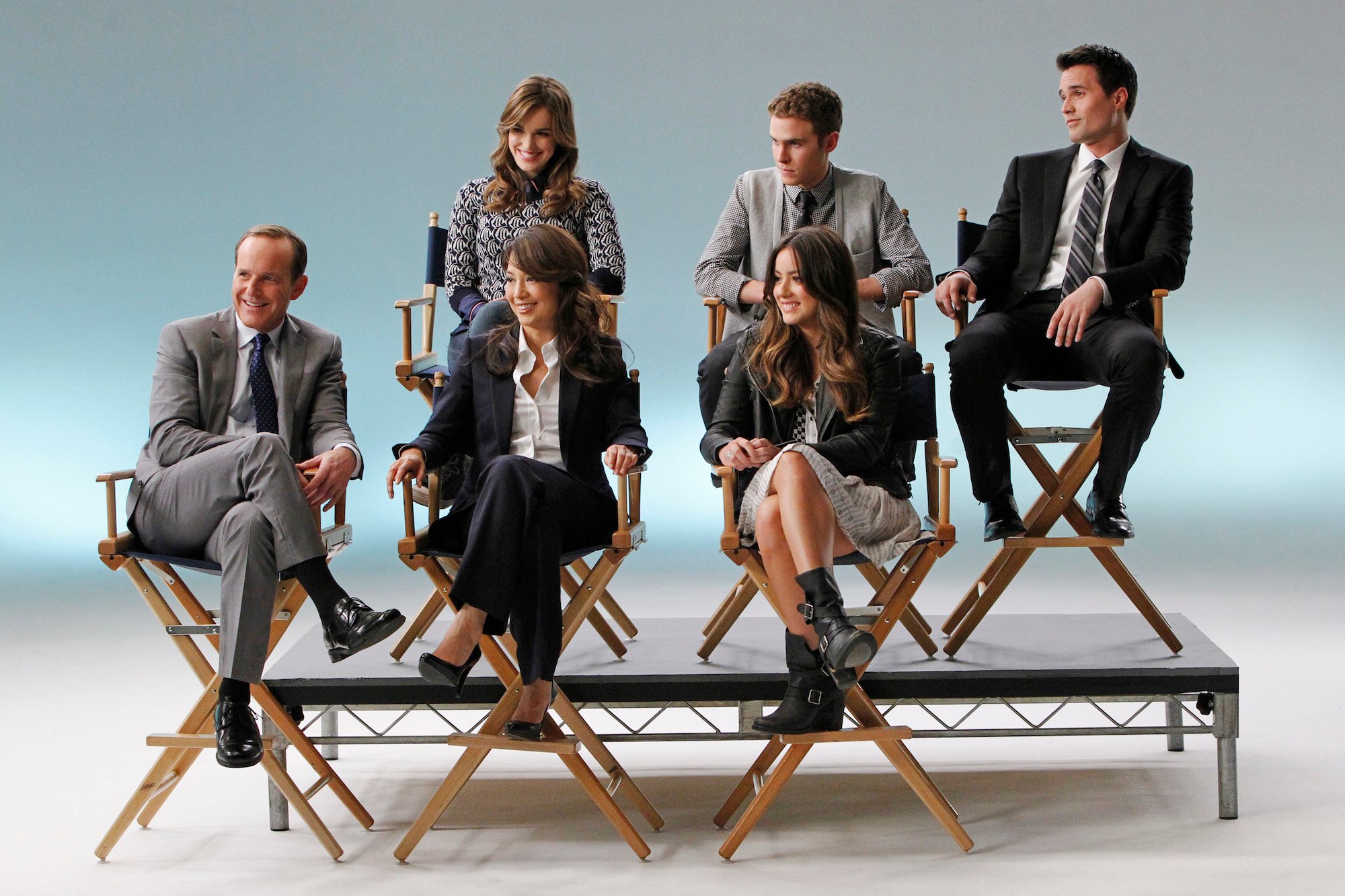 Like its name would imply, SWORD, in the comics, is related to SHIELD. Like SHIELD, SWORD is an acronym, and it stands for Sentient World Observation and Response Department. Like Marvel fans talked about on Reddit, in the comics, SWORD is a department in SHIELD, and its job is similar to SHIELD's in many ways.
However, while SHIELD was largely based on Earth, SWORD looks at the horizon and focuses on other planets in the universe. In short, SWORD is essentially SHIELD in space. In the comics, SWORD has a space station among other things, and they, like SHIELD, also go on adventures in order to save lives and to save the world.
Will SWORD be in the MCU?
While the MCU hasn't explicitly mentioned SWORD just yet, all signs point to the fact that SWORD will play a role in the MCU's future. Marvel fans on Reddit have pointed to several pieces of evidence that said as much.
For example, in one of the post-credits scenes of Spider-Man: Far From Home, Nick Fury, who was the director of SHIELD, is seen relaxing on a space station. The fact that Fury is in space is a massive hint that he will be introducing SWORD to the MCU in the near future. Additionally, like Marvel fans on Reddit mentioned, there's some behind the scenes evidence, too.
WandaVision, which is an upcoming Disney+ show featuring the Scarlet Witch and the Vision, seems to involve SWORD in some capacity. This is evidenced by a few pictures of the sets which have the SWORD logo on them. There are other smaller pieces of evidence pointing to the existence of SWORD, but until it's actually introduced in the MCU, SWORD is still currently considered speculation.
Why not make an Agents of SWORD for Disney+?
RELATED: Is 'Agents of SHIELD' Canon? Fans Explain Why Some Say It's Not
Agents of SHIELD fans on Reddit proposed a sequel to Agents of SHIELD called Agents of SWORD, and it would make a lot of sense. Like the MCU characters, many Agents of SHIELD fans have grown attached to the characters in the show.
With the show ending, it would be a good idea for Marvel to keep those fans happy by bringing those characters on a new adventure with Agents of SWORD. 
Since SWORD and SHIELD are identical in many ways, not much would really change. Of course, Agents of SWORD would have to take place in space, since that's kind of the whole point of SWORD.
Other than that though, SHIELD and SWORD are largely identical, and as a result, SWORD can easily serve as a sequel to SHIELD without really changing the formula that made the show work. 
Plus, as some fans on Reddit said, Agents of SHIELD needs some new life, and a sequel show about SWORD would be a good way to reboot things. Additionally, Disney+ has a shortage of content, and a show like Agents of SWORD would be a good way to keep people subscribed.