'AGT' Season 17: Fans Slam JoJo Siwa's Girl Group, XOMG POP! — 'They Are Already Famous'
Before auditioning for 'AGT' Season 17, JoJo Siwa's girl group starred in a reality TV series and toured with the young pop star. Fans feel they are already famous.
In the America's Got Talent (AGT) Season 17 premiere on NBC, JoJo Siwa and Jessalynn Siwa's girl group, XOMG POP!, auditioned for the judges. Simon Cowell, Howie Mandel, Sofia Vergara, and Heidi Klum all loved the girl group and pushed them through to the next round. However, fans took to social media to voice their complaints about AGT allowing the group to audition, although JoJo Siwa already sponsors them. Not all viewers agreed with the sentiment. See what they had to say about XOMG POP!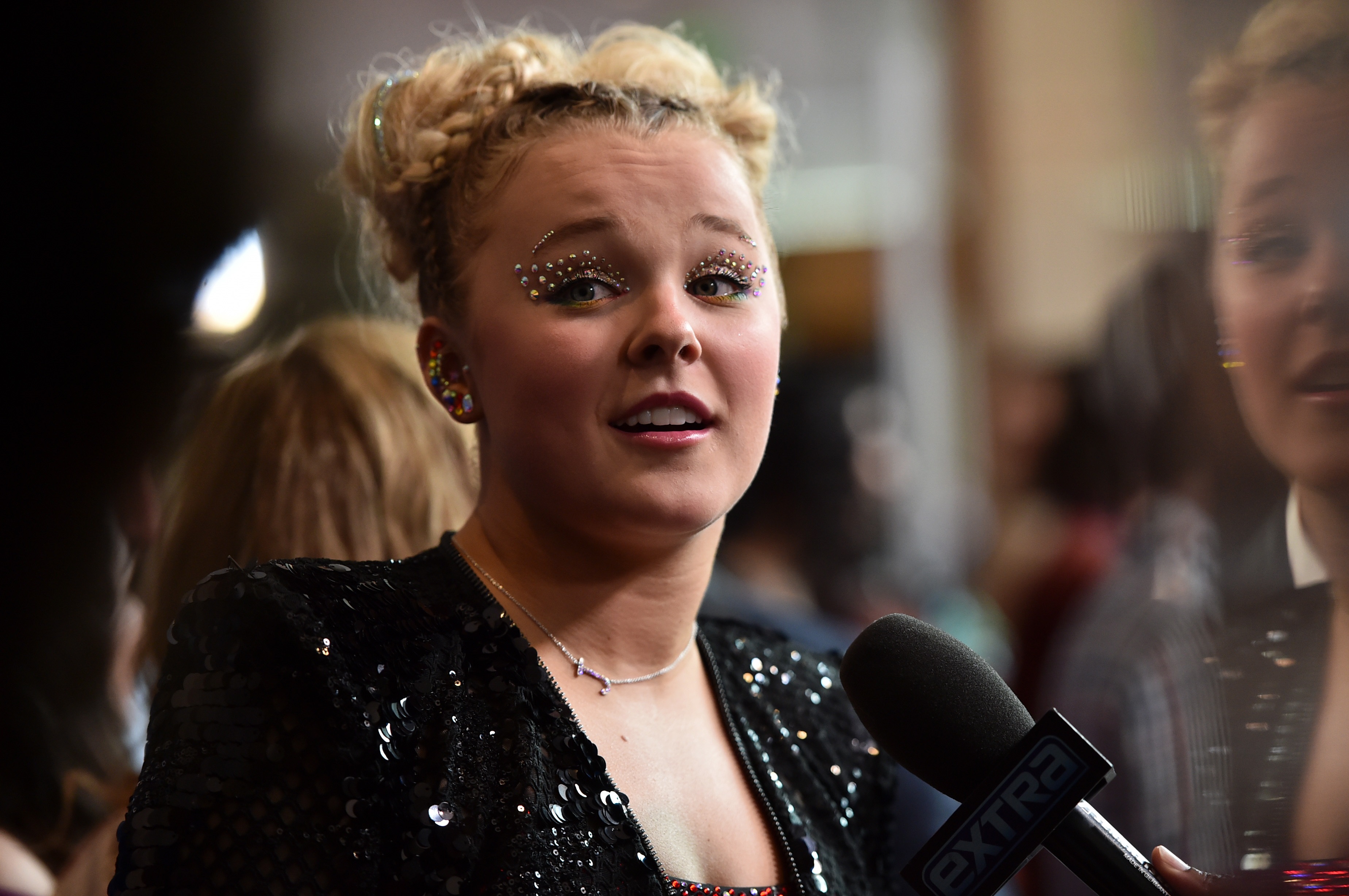 'AGT' Season 17 fans feel JoJo Siwa's girl group should not be auditioning
After watching JoJo Siwa's girl group perform during the AGT Season 17 premiere, many viewers complained that they are already famous. Bella Cianni Llerena, Brooklynn Pitts, Dallas Skye Gatson, Kinley Cunningham, Kiya Barczyszyn, Leigha Rose Sanderson, and Tamara "Tinie T" Andreasyan make up XOMG POP! JoJo and her mother, Jessalynn Siwa, chose the seven girls during their reality TV competition series on Peacock, Siwas Dance Pop Revolution. 
"Nothing against the XOMG Pop group, but this is 100% cross promotion for Universal/Peacock," another viewer tweeted. "The group seems like fun just that this is taking away a spot from someone who really needs the shot."
XOMG POP toured with JoJo Siwa before auditioning for 'AGT' Season 17
Before auditioning for AGT Season 17, JoJo Siwa's girl group performed with her during eight of her tour dates on her JoJo Dream tour. Some fans were harsh about seeing the group audition since they already have excessive promotion from the Dancing With The Stars Season 30 contestant. (Siwa and pro Jenna Johnson Chmerkovskiy placed second in the dance competition after the pop star overcame her self-conscious body image).
"It's not fair for other artists that XOMG POP is auditioning," another AGT fan tweeted. "They are already famous through JoJo, unlike other performers that are coming from nothing and no help. Shame on AGT for allowing this!!"
Other viewers were confused that the group needed AGT to promote them when they had JoJo Siwa, who has an incredible net worth, behind them already.
"AGT seems like a step down from when they had their own show, went on tour with Jojo Siwa, and were on Ellen," one viewer wrote on the AGT YouTube video of their performance. "I wish we still had people on this show to compete- not just to expand their already huge fan bases."
Some 'AGT' viewers see the value in XOMG POP auditioning
A few fans defended XOMG POP! Many AGT fans loved JoJo Siwa's girl group and how adorable their performance was.
"Well I mean technically their fan bases are made up of JoJo Siwa fans," another viewer wrote in a comment on their YouTube AGT audition video. "They've been kinda riding on her fame if you know what I mean, which is why they have a fan base. But being on AGT will expose more people to them so they can make their own names. I'm glad JoJo did this, it's time they went out totally as XOMG POP and not opening for JoJo."
One way to appease everyone might be to have JoJo Siwa's girl group as a guest performance, not an audition. They could still garnish exposure but not be vying against those who weren't trained by professional choreographers and singers.
"I think them being on the show is a huge advertisement for them," another viewer added. "They are cute, and are a great group for kids, but I don't feel they really need to be on the show."