'AGT' Season 17: Sofia's Golden Buzzer Winner, Mayyas, Already Won Another 'Got Talent' Series
While America's Got Talent Season 17 Episode 4 golden buzzer winner might be new for Sofia Vergara and the audience, the Mayyas are not new to reality TV competitions. Before joining the NBC series, the Mayyas won another Global Got Talent series and even auditioned in front of Simon Cowell once before. Here's the scoop on the Mayyas dance group before they appeared in AGT Season 17.
Before auditioning for 'AGT' Season 17, the Mayyas won 'Arabs Got Talent'
The Mayyas dance crew is not a new act to the Got Talent reality competition series worldwide. Similar to the AGT Season 17 pole dancer Kristy Sellars, the Mayyas also already won a competition — Arabs Got Talent Season 6 in April 2019. They also received the golden buzzer from judge Najwa Karam during the season.
RELATED: 'America's Got Talent' Season 17 Episode 2 Lineup, Spoilers, and Who Gets a Golden Buzzer
In Arabs Got Talent, Nadim Shierfan from Lebanon introduced the choreography he created for the Mayyas. He explained that it is a mixture of Chinese Folklore and Lebanese Folklore. Then the group stunned the judges with their unique arm choreography.
Sofia's Golden Buzzer Winner, The Mayyas, wowed Simon in 'Britain's Got Talent'
The Mayyas dance team did not stop at winning Arabs Got Talent. In September 2019, the Mayyas performed in Britains Got Talent: The Champions. They shocked judge Simon Cowell but did not make it to the finals.
"That was absolutely genius, brilliant, inventive," Simon praised the Mayyas after their performance. "I've never seen a dance act like this ever on any of these shows. You can hear from the audience reaction, it was amazing."
Several AGT Season 17 fans commented in a Reddit thread that the Mayyas could easily become a Las Vegas act and win the season.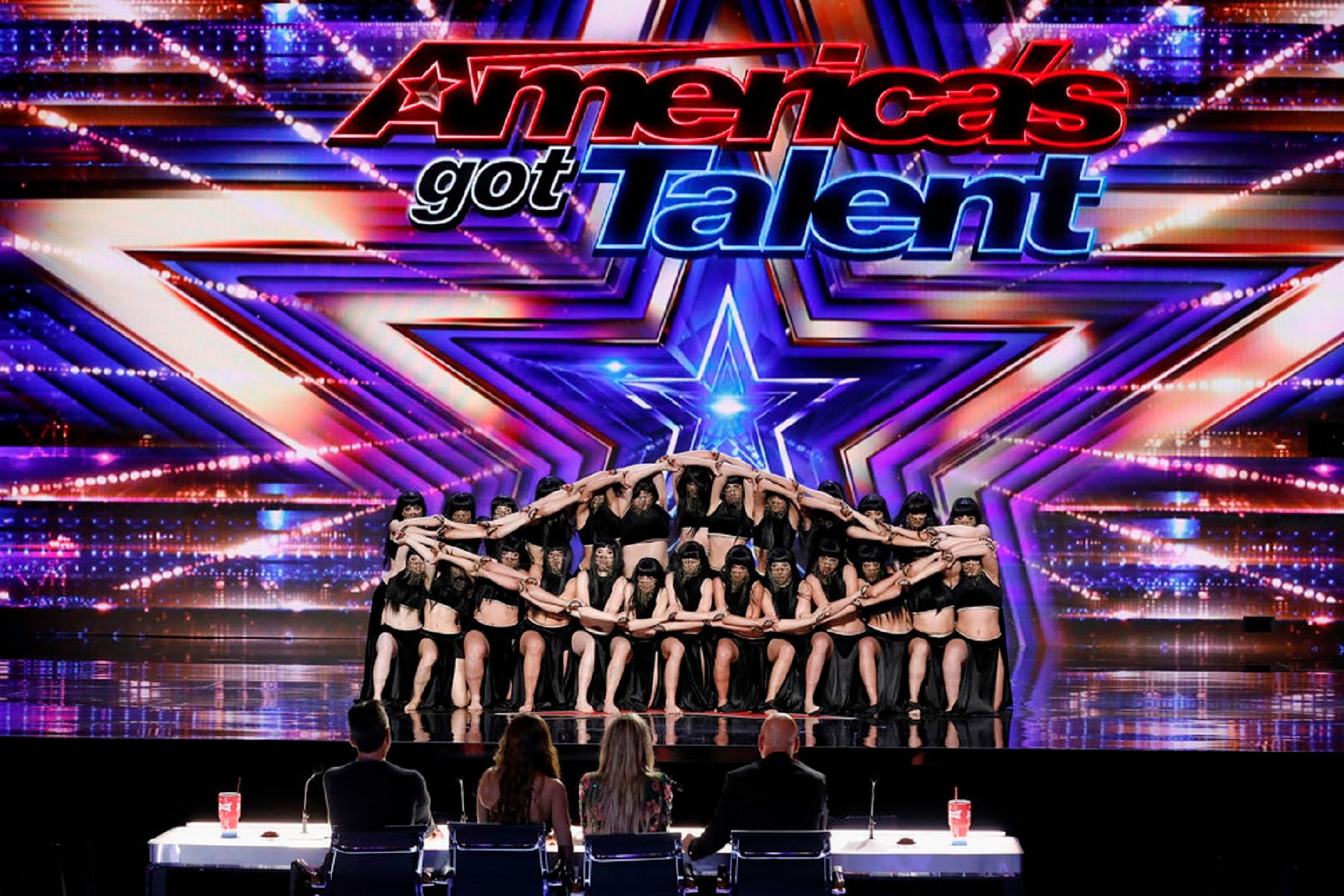 RELATED: 'America's Got Talent' Season 17: When Do Live Shows Begin? Judges Cuts to Return
Mayyas and Kristy Sellars already won another 'Got Talent' reality TV competition before 'AGT' Season 17
Pole dancer Kristy Sellars won Australia's Got Talent Season 9 in 2019 before auditioning for AGT Season 17. After her grand finale performance to "Unsteady," by X Ambassadors, she left the judges in tears. They called her "inspirational."
"You bring power, and depth, and meaning to pole dancing," Pussycat Dolls star Nicole Scherzinger told Sellars.
She also competed in Fantasy AGT: Battle of the Champions but did not advance past the semifinals. Although America's Got Talent shows acts waiting in line to audition, many acts come from other competition shows worldwide.
In AGT Season 17 Episode 2, Funkanometry and Fushion Japan auditioned; however, they both appeared in NBC's World of Dance first. Plus, Zeno Sputafuoco appeared in Spain's Got Talent and reached the semifinals before auditioning for AGT Season 17. 
Watch America's Got Talent Season 17 on Tuesdays at 8 p.m. ET on NBC for the summer of 2022. Once the live shows begin airing, the results shows will air on Wednesdays at 8 p.m.
RELATED: 'AGT' Season 17: Simon Cowell Shared His True Feelings on Twitter About That Daniel Emmet Deepfake