AJ McLean Recalls the Last Time He Saw Britney Spears: 'I'm Not Looking at the Person I Knew'
As the #FreeBritney movement continues Backstreet Boys' AJ McLean is recalling the last time he saw Britney Spears and why it "broke" his heart.
The Backstreet Boy is '100 percent Team Britney'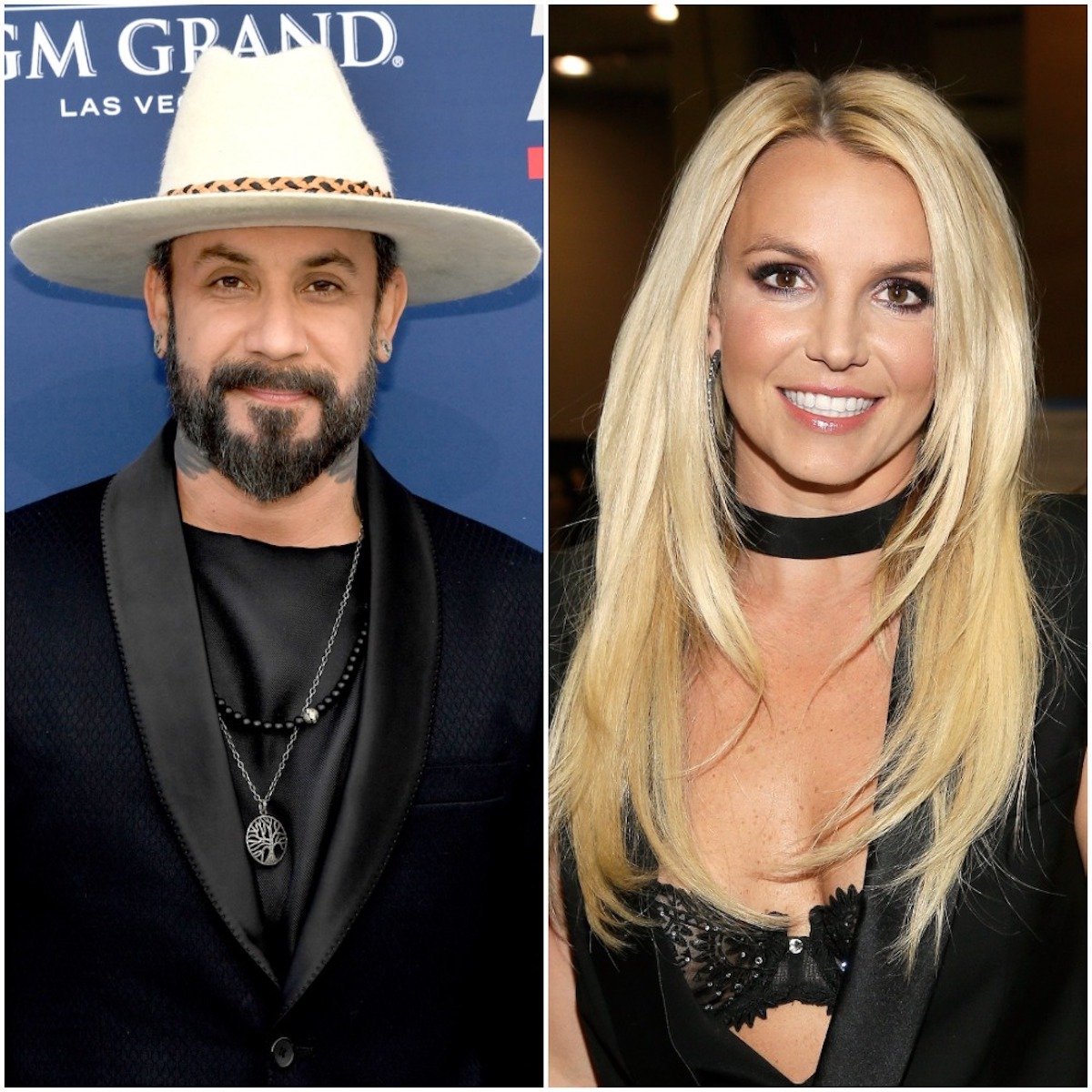 McLean shared his thoughts on Spears' 13-year conservatorship during a July 2021 appearance on SiriusXM's Andy Cohen Live with fellow Backstreet Boys member Nick Carter. When asked about Spears the 43-year-old said he's Team Britney. 
"My thoughts and my prayers are with her," he said. "I am 100 percent Team Britney." 
McLean continued, sharing how he initially reacted to the conservatorship is at odds with how he feels today. 
"Back in the beginning of this whole conservatorship, when everything happened about 13 years ago, I could kind of empathize in that moment, maybe with her family, with how things transpired," he explained. "But for it to go on this long I think is absolutely asinine. I think it's insane. I think it's completely brutal."
McLean and the rest of his bandmates worked closely with Spears in the late '90s and early 2000s. Together they were some of the most popular names in pop music. 
AJ McLean recalled a heartbreaking run-in he had with Britney Spears at a cupcake shop: 'I'm not looking at the person I knew'
McLean then shared what happened the last time he saw Spears. He described crossing paths with Spears at a bakery. To him, the "Toxic" singer didn't like herself, or at least the person he knew her to be. 
"When I last saw her, my wife asked me to go in to get some cupcakes for a birthday party for one of my daughter's friends. Went in, she was there, she looked right at me and I was like, 'Hey, it's AJ!' And she just kind of had this glass face," he told Cohen.
"Like, she just didn't know who was there. It took her a minute. And then she realized it was me and we hugged and we talked for a brief moment," McLean said. "But I could just see that this wasn't her, like, I'm not looking at the person I knew from years and years ago."
"It broke my heart," he added. 
Spears' conservatorship battle is still underway
What's next for Spears? Her conservatorship case is ongoing. In June 2021 the singer-songwriter pleaded with a judge to remove her conservatorship. 
Spears said she wanted to sue her conservatorship team as well as her family for their treatment of her. The "Lucky" singer shared that they won't let her remove an IUD. In her more than 20-minute statement she also described having to undergo unwanted lithium treatment.
Nearly a month later it looks like Spears' conservatorship is taking a turn. She made a request to hire her own lawyer — her court-appointed lawyer recently resigned — which a judge granted, according to NPR. The pop star will now be represented by Mathew S. Rosengart, a well-known Hollywood lawyer and former federal prosecutor.