AJR Plans To Play Hits Like 'BANG!' and 'Bummerland' During Free Live Streaming Concert
Pop band AJR may not be able to hit the road, but the band plans to offer a unique opportunity for fans during a live virtual event.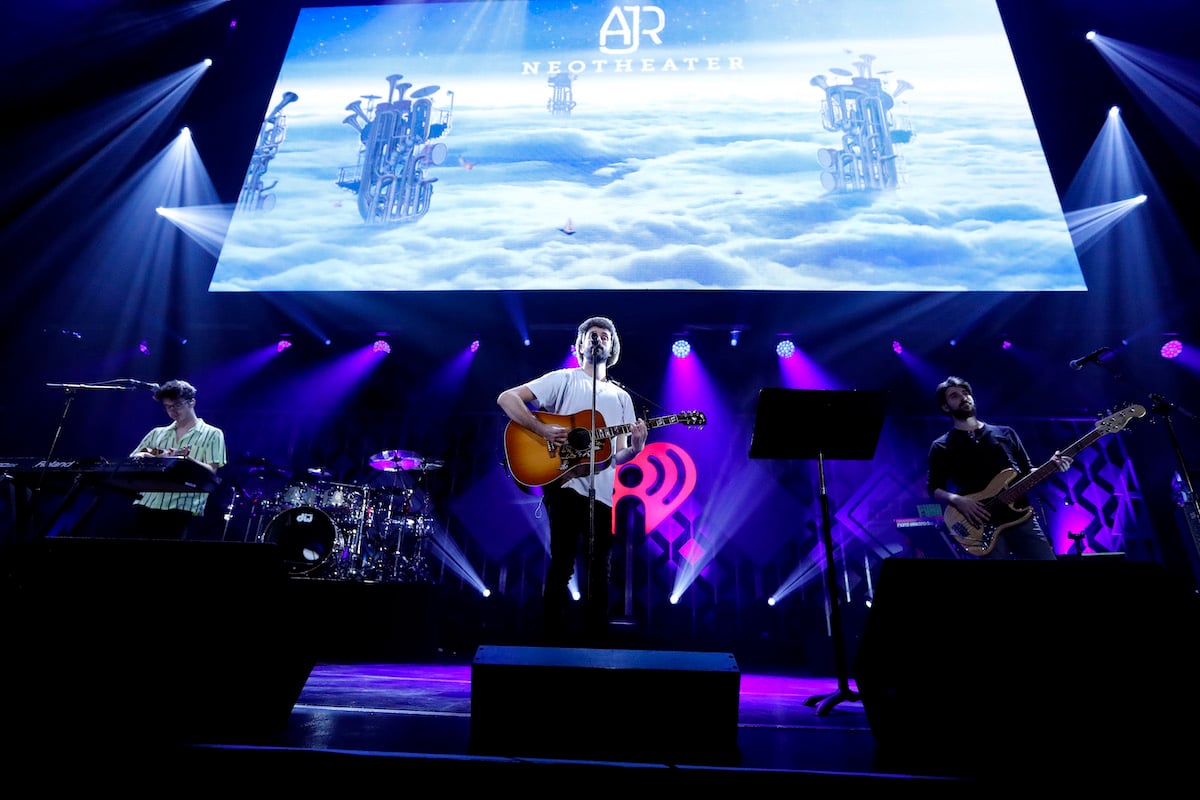 Adam Met told Showbiz Cheat Sheet that he and his brothers/bandmates, Jack Met and Ryan Met, will play their biggest hits, but with a unique and acoustic spin on fan-favorite studio recordings.
"We plan to bring in some different sounds but also interact with the fans," Met shared. Adding, "We had two big shows planned that we had to cancel because of the pandemic, so we are excited to be able to do this show."
AJR partnered with U.S. Cellular for a 30-minute live Instagram performance on Dec. 18 at 8 p.m. CT. "From the very beginning, we've wanted to maintain relationships with our fans that have helped us build a community over the last 8-10 years since we started playing live shows," Met said in a release. "We feel like U.S. Cellular does the same thing — really supporting their community as much as possible, so there's a lot of overlap."
The Met brothers revealed that fans will also have time to ask questions and meet the band. Registration for the event is open until Dec. 13.
AJR finally made it to 'The Ellen DeGeneres Show'
Despite having their tour canceled, AJR managed to check off one item from their bucket list. "In 2012 we tweeted that we'd love to be on the Ellen show," Met said. "We didn't get any replies, but we recently found the tweet."
The 2012 tweet was a call to make the band's appearance on the show a reality. "Post your favorite AJR video on Ellen's wall and tweet her! Let's get the revolution going!" The band re-posted the original tweet along with updated remarks. "AJR in 2012 vs AJR in 2020. Pretty cool, we'll see you there @TheEllenShow." DeGeneres replied, "I'm so glad you could be here."
The band performed their hit "BANG!" and had a blast. They shared some of their performance on Twitter.
New AJR material is in the works
Met said the band is about two-thirds of the way through their next album. "We like to take our time and be mindful when creating new material," Met said. "We've found that by doing something maybe a little different it can really take off."
For instance, "Bummerland" was in direct response to the current conditions. "As we were writing this one, we had this big feeling that it needed to come out right now," Ryan Met shared on his Instagram in August. "That our fanbase needed something to smile at, in this year of frowning. We shot the video with our childhood friend, ordered a lot of sh*t on Amazon, and created these weird scenes to best illustrate what 'Bummerland' meant to us."
"Bummerland" is a favorite for the band, but so is "BANG!" AJR released "BANG!" in February 2020 and it spent 39 weeks on the Billboard charts, peaking at number two. "100 Bad Days" also slid into the top 10 at number seven in 2019.