'Akilla's Escape' Is a Masterclass in the Duality of Manhood
The past has its way of catching up with us. It's something Akilla Brown (Saul Williams) has always known, and in many ways, he's accepted his fate. In Charles Officer's fast-paced neo-noir, Akilla's Escape, the director turns his lens on two versions of the same man. In the present, Akilla flies through Toronto's underworld as a notorious supplier, increasingly wary of his high-risk lifestyle. In the past, Akilla is a 15-year old living in Brooklyn in the '90s, terrorized by his menacing gangster father, Clinton (Ronnie Rowe), and helpless to help his broken mother, Thetis (Olunike Adeliyi), find a way out. 
'Akilla's Escape' forces the past to collide with the present
At 40, the exhausted drug supplier can sense that his time is running out; he just doesn't quite know when. Though he's making plans to shutter his Toronto-based marijuana farm to go legit and open a dispensary, his boss and business partners are not on board. Still, troubled by memories of his childhood and determined to move in a different direction than he's done for the past 25 years, Akilla's mind made up. Everything changes for him one night when his past comes barreling into him. 
In Akilla's Escape, Officer seeks to do more than present a tapestry of the criminal underworld in the past and present. Instead, he unpacks the legacy of violence and oppression that has swept though countries and communities across the globe, specifically Jamaica. The film's opening credits chronicle the history of Jamaica, through the enslavement of Black people, colonial rule, independence, and years of corruption, greed, and violence. Taking over someone else's land, enslaving human beings, and leaving only after you've stripped away resources and imposed your twisted ideas about humanity onto them, yields chaos.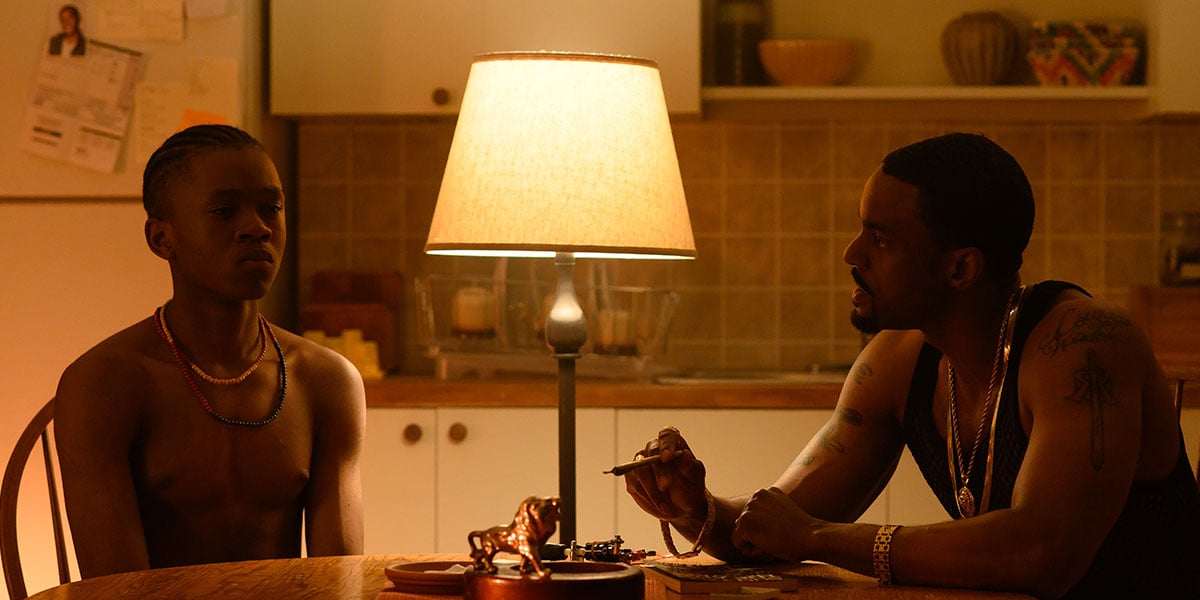 RELATED: TIFF Review: 'Blackbird' Is a Dark Comedy with Characters You've Seen Before and a Few You Haven't
'Akilla's Escape' explores history, legacy, and the ties the bind us
Without overly stating so, it's clear that this legacy has impeded itself into Clinton, a "one-touch" in New York's Garrison Army. (As one of Garrison's runners explains to Akilla, "The bigger you get, the less you touch.") The life lessons that Clinton wields upon Akilla about manhood are volatile riddles that lead to his indoctrination into the Garrison Army as a runner. In his life, the things Clinton has seen, especially in his homeland of Jamaica, haunt him, stripping him of compassion and understanding — making him monstrous. 
In the present, memories from his boyhood confront Akilla one night during a violent robbery. Narrowly evading the criminals, Akilla captures a teen named Sheppard (Thamela Mpumlwana), who doesn't seem to have the stomach for a gangster's life. Seeing his own life mirrored in Sheppard's eyes, especially after finding out that the boy is entangled in the Garrison Army, Akilla feels compelled to help him find a way out. In the course of one night, Akilla desperately tries to retrieve what was stolen from him while trying to save Sheppard from the world that will either kill or cage him. 
'Akilla's Escape' is about second chances
Though told in parallel timelines, and despite Williams' absolutely riveting performance, the past is the most evocative here. Mpumlwana, as young Akilla, is wide-eyed and compelling. He is calculated but continually underestimated by those around him — especially Clinton. Rowe is stellar as the seething gangster thrusting the demons of his own upbringing onto his only son. This period is more layered and textured that present-day Toronto, which is mostly cloaked in darkness. 
Though overly stylized at times, Saul Williams' 40-year old Akilla Brown juxtaposed with Mpumlwana's 15-year old Akilla fortify Officer's crime drama. Instead of a movie about a drug deal gone wrong, Akilla's Escape is a film about manhood, mercy, and second chances. 
Akilla's Escape was reviewed for the 2020 Toronto International Film Festival.