Akon Has a Surprisingly Huge Plan for Senegal
Akon has already dominated the music charts, but now he has an even bigger ambition – to build his own city. While other musicians build huge mansions and collect fancy cars, Akon is choosing to make a difference with a high-tech city in Senegal. Here's the story of Akon, the rap artist turned city planner.
Akon considers Senegal his home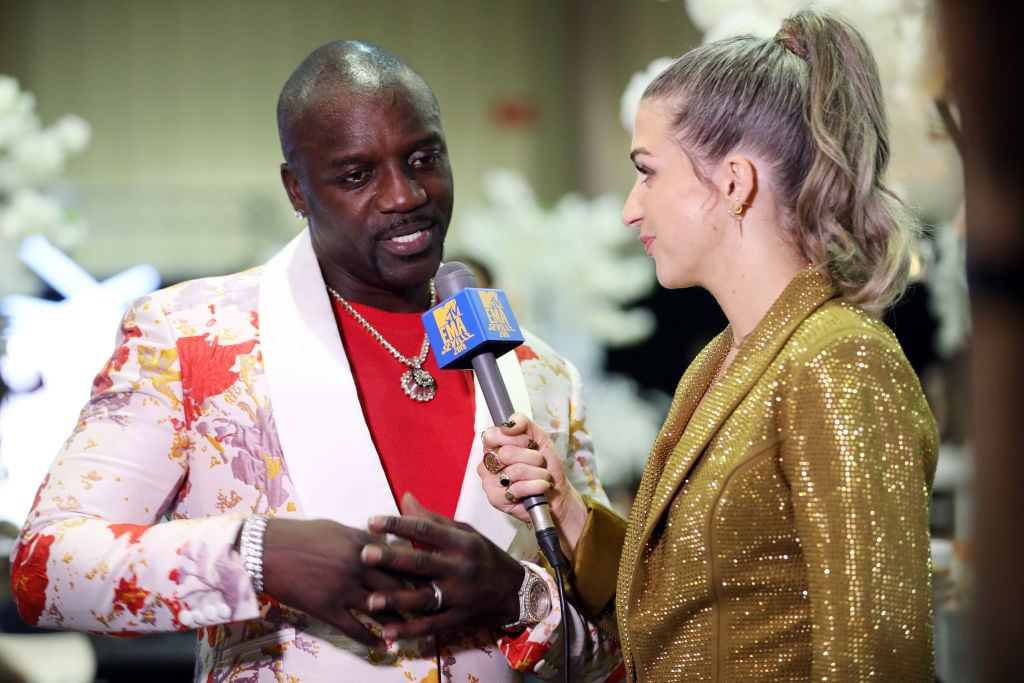 Akon was born in St. Louis, but his home will always Senegal. During an interview with VH1, he explained. "My mom and pop made sure we were all born in the States," Akon said, "that way we wouldn't have any immigration problems. We came here to go to school. Then in the summer, we would go back to Senegal."
Because of his African background, Akon was bullied in school. He had to develop a tough persona to protect himself, which eventually led him to crime. It took spending time in prison for him to realize that he wanted something different. When Akon was released, he started working on his rap career, and it paid off.
After his solo debut album, Trouble, became successful, he continued with hits like "Dangerous," "Picky," "Play Hard," "Smack That," and more. Soon, Akon was known around the world and working with some of the biggest names in music. But that wasn't enough for him.
Akon is a big humanitarian
Spending his early years in Africa made a big difference to Akon. After he became a superstar, he wanted to give back. He tried to improve the lives of those in Senegal and other impoverished African countries. When he accomplished that, he realized the entire world needs help, and he expanded his programs to cover America as well.
In 2007, Akon set up the Konfidence organization to help impoverished children in Senegal, West Africa, and the United States by promoting health, education, and support to those in need.
But his most famous humanitarian effort brought light to those in the dark. In 2014, he launched the Akon Lighting Initiative to bring electricity to 600 million Africans living without it. Because Africa has an overabundance of sunshine, he focused on renewable and solar power. When the project became a success, Akon launched a similar program for the United States as well.
He plans to build a city
After all of his successful humanitarian work, Akon wants to build a city to serve as an example for the rest of the world.
During an interview on Nick Cannon's radio show, he explained the project. He'll call the city "Akon City," and it will have its own airport for visitors. Of course, true to his style, the whole project will be powered by renewable energy, and the economy will be based on Akon's cryptocurrency, AKoin.
Akon revealed that he's been working on the project since March, but it's a big undertaking. He expects the city to be ready in about 10 years, which means it won't be ready until at least around 2030. However, he revealed that "stage two" of the building process is expected to start in 2025.
If he's is successful in building this city, it could have big implications for the rest of the world. We often fight over the realities of sustainable energy and solar power, but Akon is stepping in and getting it done. This could be an example for the rest of the world to follow.
Not only does Akon light up the world with his music, but he literally lights up the world of those without power. And now, he's got even bigger plans to build a paradise-like city. Honestly, does the world even deserve him? We're not sure, but we're definitely glad he's making a difference.