Akon Moves Forward With $6 Billion Plans To Build His Namesake Futuristic City
Akon, the Senegalese-American singer/producer who had a hand in kickstarting Lady Gaga's career, has another venture coming together. No, we're not talking about the "Locked Up" remake with Tekashi 6ix9ine.
The "Smack That" singer is poised to make his namesake city in Senegal a reality after securing funds for the next phase. The design looks like something out of this world.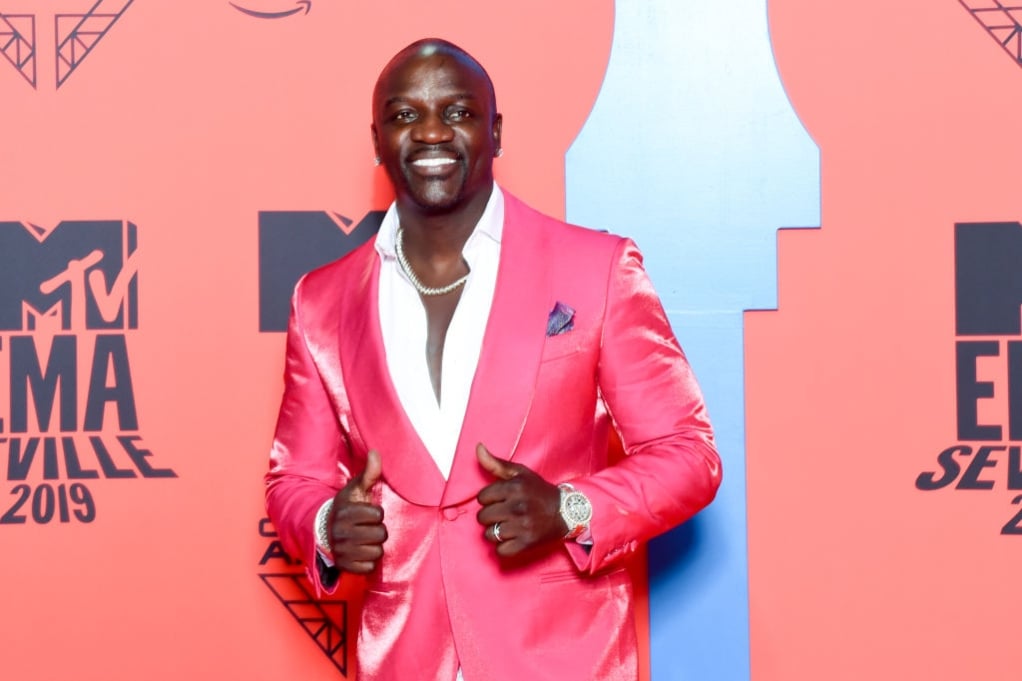 Akon City will run on cryptocurrency
What is Akon City? Since 2018, Akon has been developing plans for his futuristic city that will put roots down in Senegal. According to CNN, the country's president, Macky Sall, gifted him 2,000 acres of land and he has plans to construct it just five minutes from the airport.
Akon launched his own cryptocurrency in 2019 called Akoin, and it will be the basis of the city's economic system.
Akon City will operate exclusively with Akoin, and according to the website, the cryptocurrency is "designed to fuel rising entrepreneurs in Africa and beyond. Akoin will be used as a common medium of transfer between Africa's 54 countries (each with its own volatile currency). Allowing African citizens and entrepreneurs to engage with the digital economy with only a mobile phone."
RELATED: Akon Has a Surprisingly Huge Plan for Senegal
Construction contract awarded for $6 billion city
Two years after receiving the greenlight for what he's called a "real-life Wakanda," Akon's selected an engineering firm and architectural designer for the large-scale project.
KE International is handling the construction and they are working with $4 billion in investment funds. Check out his vision in the Instagram post below.
Akon City will be a green and smart city, combining environmentally-friendly features along with smart tech. According to a press release, Akon City will be a hub for ecotourism and should be up and running in 2030.
Akon City's Phase 1 is expected to complete by end of 2023, and will see the construction of roads, a Hamptons Hospital campus, a Hamptons Mall, residences, hotels, a police station, a school, a waste facility and a solar power plant.

Akon City Phase 2 will run from 2024 to 2029 and will end with a complete cryptocurrency City running exclusively on AKOIN cryptocurrency. Akon City will also have parks, universities, schools, a stadium, hotels, and an industrial complex and will be fully completed by 2030.
Akon still works in music industry, is a philanthropist
Back in 2010, Akon told The Associated Press that his work with Lady Gaga allowed for him to retire early. He saw her perform at a burlesque show and later considered himself lucky after learning she was dropped from Def Jam Records.
He signed her to his label Konvict Muzik, co-wrote "Just Dance," and released her first album. From there, she shot to superstardom and Akon earned lots of money in the process.
He's put it to use by investing in literacy and education programs for children, bringing solar energy to entire communities in Africa for light, and starting businesses.
In addition to running his own foundation, he's given to causes such as the Barbara Davis Center for Childhood Diabetes and Clothes Off Our Back. Akon still performs and produces music for himself and other artists.
RELATED: The 1 Heartwarming Way Akon Has Helped Millions of People