Akon's Millionaire Status Didn't Stop His $243K Ferrari From Being Repossessed
For fans of R&B, Akon is probably one of the most famous stars in the genre. He's made hit songs that have been played millions of times on radios and at clubs, but he isn't just a musician. Due to his success, he's also become a philanthropist, and he gives back to others whenever he can. However, despite being successful and despite being a compassionate person, he's also run into some money issues too. Here's a look at that time when Akon's 2010 Ferrari 458 Italia got repossessed.
A look at Akon's net worth
Many people who were alive during the early 2000s have probably heard of Akon's music, even if they don't know it was him. For example, his songs "Lonely," and "Smack That" got a lot of airplay on the radio and at clubs. While music is what he's best-known for, he went on a hiatus from music to pursue other, more serious causes.
For example, in Senegal, which is where he lived for several years when he was a kid, he plans on not only building a city named after him, but also a cryptocurrency called Akoin that'll be used exclusively in that city. While this sounds strange, it is, as far as anyone knows, happening right now.
In any case, all of his business ventures have given him a lot of money. Right now, his net worth is estimated to be about $80 million. But, despite being that wealthy, he ran into some car trouble a few years back.
The 2010 Ferrari 458 Italia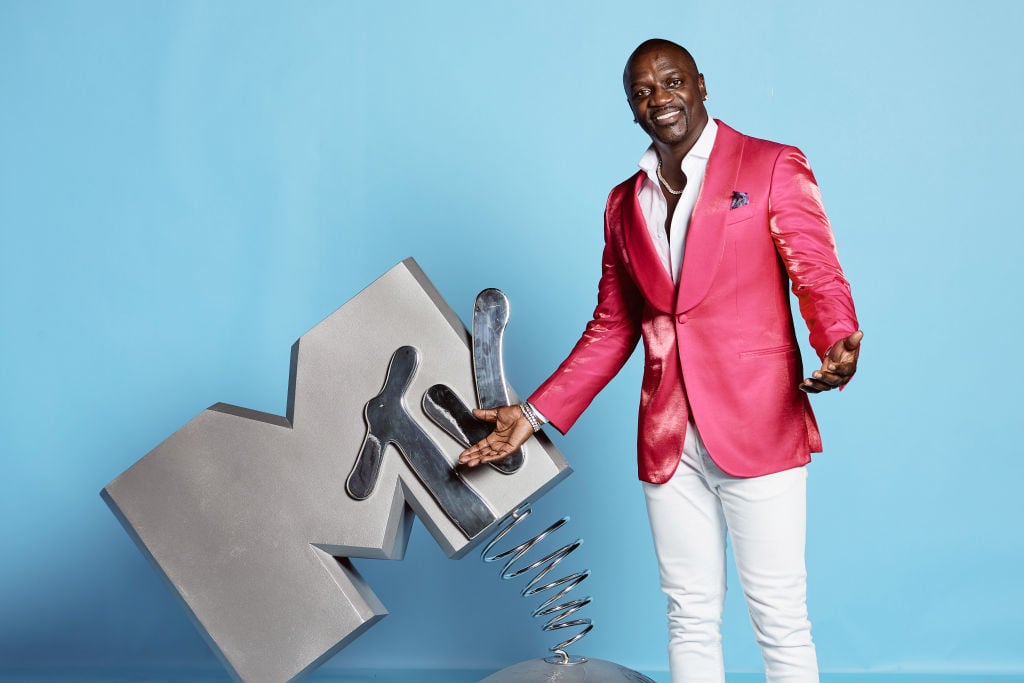 RELATED: The 1 Heartwarming Way Akon Has Helped Millions of People
According to Hollywood, in 2011, Akon leased a 2010 Ferrari 458 Italia. This was a very great car, as Car and Driver wrote that it broke boundaries in many ways. For example, it has a 4.5-liter V8 engine that gets 570 hp. This meant that pound-for-pound, this Ferrari got 127-hp per liter, which made it the most powerful production engine that isn't turbocharged.
This powerful engine, along with the 458's sleek design, allowed it to accelerate from 0 to 62 MPH in just 3.4 seconds, and it could also hit a top speed of 202 MPH. Not to mention, since it's a Ferrari, it also handles really well too. This made it a very fun car to drive, and it was also relatively affordable as far as sports cars are concerned. Car and Driver said that this model year of the 458 had a base price of about $225,000.
Akon missed a payment, though
Despite that price tag and his millionaire status, in 2014, Akon's Ferrari got towed away. Due to the lease agreement, the car was actually worth about $360,000; however, he fell behind on the payments pretty soon after he got the car, according to Hollywood.
That said, while he was behind on the payments, he reached a settlement with Manhattan Leasing Enterprises, the company that signed off on the loan. Akon kept up with his payments, but then, he missed a single payment. The judge ordered him to pay $250,000 for the car as well as for other fees that he had accrued. His Ferrari was then seemingly towed away for good.
Hollywood said that this isn't actually the first time that the R&B singer has run into money issues. For example, three different contractors have sued him for a combined $100,000 due to him not paying them for work that they had done on his home. While Akon's punishment by the court may seem harsh, it was likely a blessing in disguise since the loan was worth significantly more than the car was worth anyway.