Al Pacino and Francis Ford Coppola Were Almost Fired From 'the Godfather'
The Godfather is considered one of the best films of all time. It's regarded as the movie that made not only Francis Ford Coppola's career as a director, but it helped Al Pacino establish his place in Hollywood, too. Pacino's performance was largely praised. It nearly didn't happen, though. The actor and the director were almost dropped from the film during production. One scene eventually saved both of their jobs.
Francis Ford Coppola pushed for Al Pacino to take on the role of Michael in The Godfather
When Coppola was getting ready to film The Godfather, he knew exactly who he wanted to portay Michael. Coppola recalled getting to know Pacino as a stage actor. He thought he was intelligent, talented, and incredibly charismatic.
Coppola once recalled that he knew Michael's part would help make or break the film, and he wanted to find the perfect actor to fill the role. He felt Pacino was that actor. Not everyone agreed. In fact, the studio was so adamantly against Pacino that they were trying to get him off the flick even as it was being filmed. Pacino wasn't the only one on the chopping block, though. Coppola himself hadn't exactly endeared himself to the studio, either.
Francis Ford Coppola and Al Pacino were almost both fired from The Godfather
Pacino may not have been Paramount Pictures' first choice for Michael, but then again, The Godfather was a film full of compromises. Coppola wasn't the first director the studio had in mind either. Studio executives had four different directors turn down the job before Coppola took it on.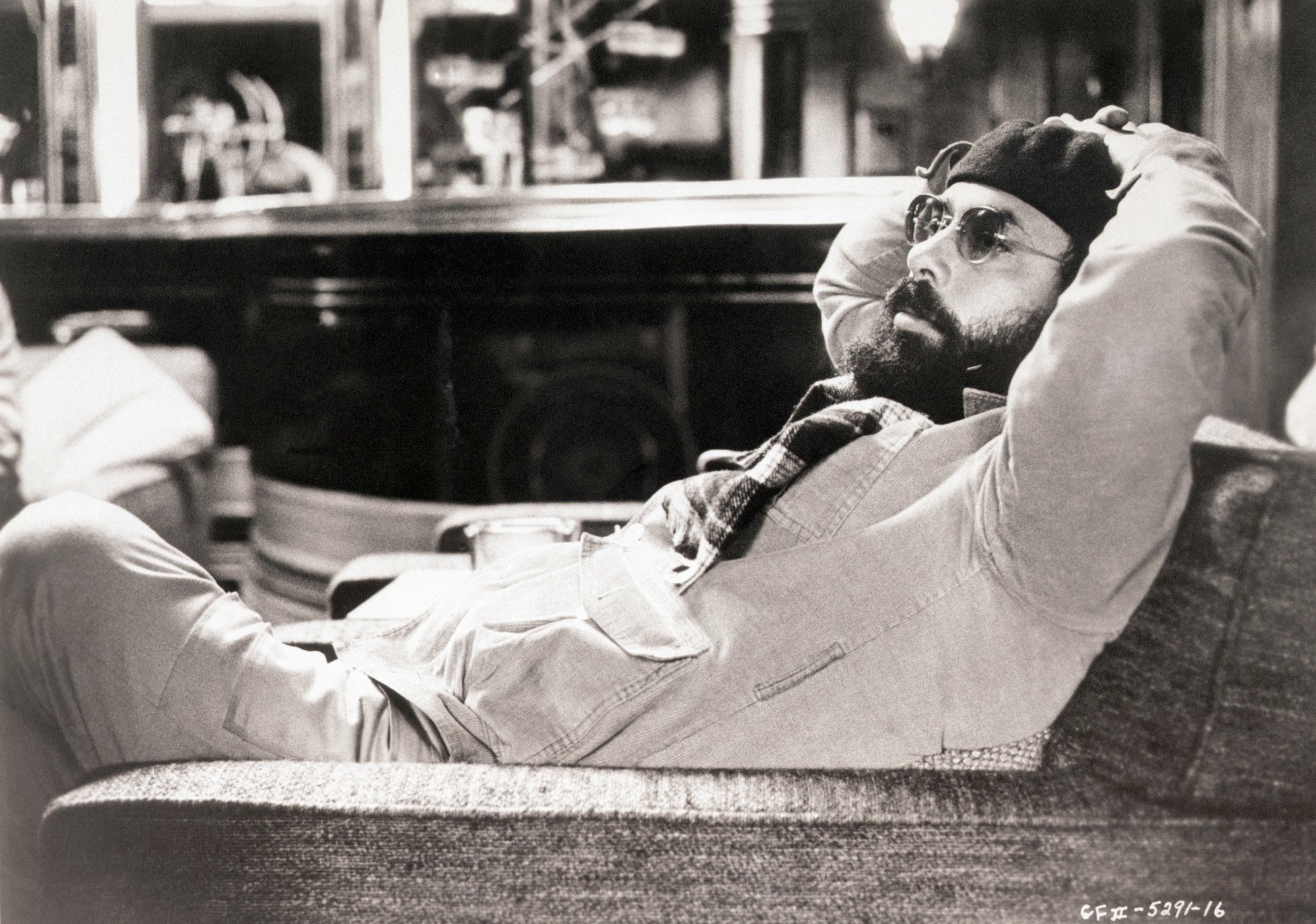 While he did land the role, the studio wasn't afraid to replace him if they needed to. They thought they needed to after seeing scenes from the film. They worried that Coppola's vision was too slow-moving to succeed. Coppola once recalled that Paramount had sent other directors to watch the filming, just in case they needed to take over. A single scene involving Michael not only saved his job but Pacino's, too.
Al Pacino wasn't exactly sure if Michael Corleone was the right role for him
Studio executives weren't sure about Pacino in Michael's role, but to be fair, neither was he. In an interview with The Washington Post, Pacino remembers thinking that he would be a better fit to play Sonny than the cerebral Michael. He took on the part anyway, but the process wasn't an easy one.
He recalled how the studio tried to have him axed from the film more than once, each time arguing that his performance was too subdued and too vague. Pacino joked that they claimed he was too short, also. They were looking for something that looked more like a traditional gangster. Pacino said he was trying to inject a bit of suspense. He wanted fans to be unsure of Michael, which ended up helping the film succeed. It wasn't just another gangster movie, in part thanks to Coppola and Pacino's vision.