Al Pacino Is the Reason Ray Romano Started Exercising
Ray Romano is probably best known for his work on the long-running sitcom Everybody Loves Raymond. The series lasted an impressive nine seasons on CBS, and Romano netted a mind-blowing $1.7 to $1.8 million per episode by the show's eighth season.
With crossover appearances on The King of Queens and voicing the mammoth Manny in the Ice Age franchise, Romano earned a reputation as a funny comedian with broad family appeal. 
Recently, Romano has been branching out into more serious territory, and it was on the set of one of these films that he got an unexpected boost of inspiration to start hitting the gym. Let's take a closer look at how it happened.
Romano branched out into serious work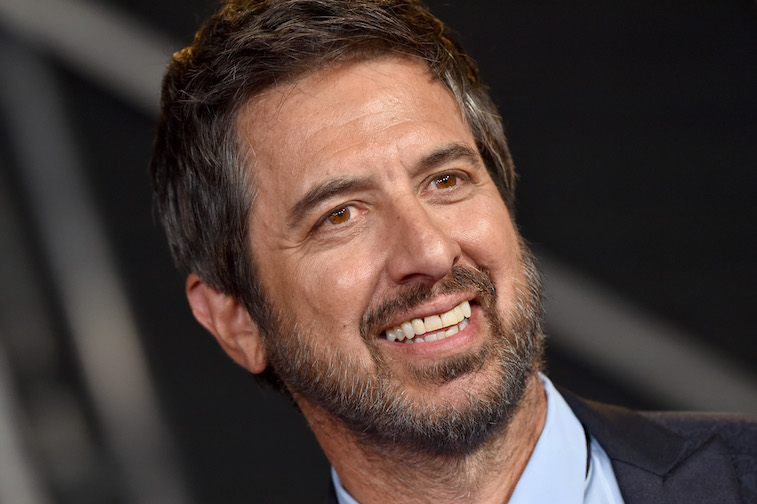 Romano has deep comedy roots. Originally from Queens, Romano worked first through the New York City comedy circuit before landing a guest spot on The Letterman Show that would help launch his successful television career. He spent most of the late 90s and early 2000s squarely focused on his sitcom work.
Appearances in the film Funny People and the series Men of a Certain Age were still in line with his prior characterization. By 2012, he was appearing in Parenthood. While the series had its comedic moments, Romano's plot line was a particularly heartfelt and dramatic one, and it gave Romano a chance to show off his range and depth.
In 2016, Romano appeared in the television series Vinyl. This American period piece looks at the 1970s New York music scene, and it is considerably darker and grittier than much of Romano's previous work.
Scorsese was impressed with Romano
Martin Scorsese was involved with the creation of Vinyl, and he was obviously impressed with Romano's work on the series. When Scorsese started working on his upcoming film The Irishman, he offered Romano a substantial role without even asking for an audition.
Romano revealed on The Ellen DeGeneres Show that he was a little intimidated to be working alongside such heavy hitters without even having to try out. 
The film is a mob story that follows a 1950s truck driver's increasingly serious involvement with a crime family. It then spirals into an exploration of famed mobster Jimmy Hoffa.  In the film, Romano plays Bill Bufalino, a real-life lawyer who once worked for Hoffa.
He also represented many of the people questioned in Hoffa's murder investigation—a crime that remains unsolved to this day. 
Romano got some unexpected inspiration
Romano plays alongside some major mob movie stars in The Irishman. The cast includes Robert De Niro, Al Pacino, Joe Pesci, and Harvey Keitel. Romano tells DeGeneres that the mood of the film and the serious nature of some of his co-workers had him a little on edge.
He was afraid to leave his seat when filming wrapped up on a scene until De Niro stood up first.
It was Pacino, though, who gave Romano an unexpected nudge to examine his fitness habits. The film traverses decades, and in some scenes the characters have to be aged up to look appropriately older for scenes later in the chronology. Romano's character wears padding under his clothes to make him appear larger for his older scenes.
Romano recounts that he and Pacino were about to film a scene, and Pacino got a little flustered because they had been filming out of order and would jump back and forth between different time periods. Afraid that he was forgetting to be in character as the older version, Pacino turned to Romano and said, "Ray, I didn't know you were wearing the fat suit."
Ray had to respond to Pacino to tell him that he was not, in fact, wearing the fat suit. It was at that moment that Romano decided he might need to start working out more.